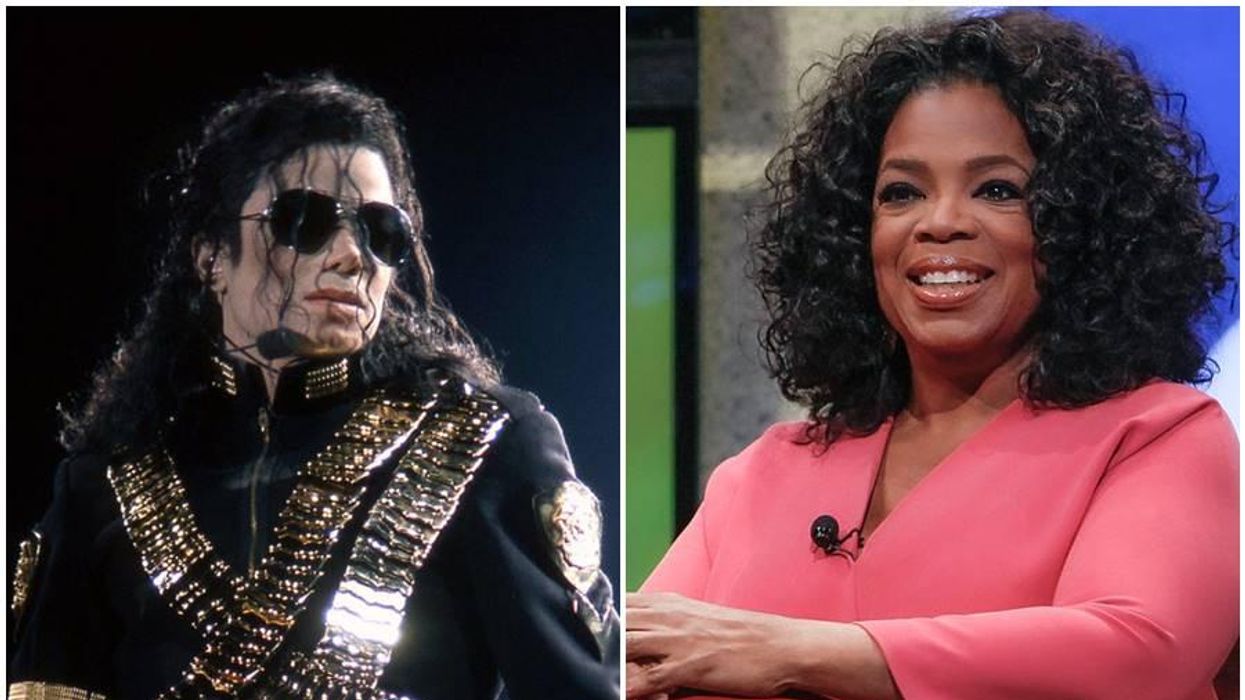 In 1993, Michael Jackson was the most famous person in the world but his image was severely tarnished by countless bizarre rumors. Why was he turning white? How much cosmetic surgery did he have? Did he really try to buy the Elephant Man's bones? Why did he grab his crotch during performances? What was his sexual orientation? Did he sleep in a hyperbaric chamber? Why does a grown man love to play with children in a home filled with theme park rides and exotic animals?
To add to the controversy, Jackson's most recent album "Dangerous," which sold around 20 million copies, was seen as a "disappointment" because it failed to reach the status of his previous albums "Bad" (1987) and "Thriller" (1982).
To help improve his public image, Jackson sat down for a live, 90-minute interview from his Neverland Ranch in Santa Ynez, California, with Oprah Winfrey. At a time when the media landscape was far less fragmented, the interview was a massive event that drew more than 90 million viewers.
---
Jackson hadn't given a TV interview in 14 years and Winfrey was at the peak of her fame as America's favorite talk-show host. "It was the most exciting interview I had ever done," Winfrey later recounted. "It certainly was going to be the most watched interview I had ever done."
Here are five of the most memorable moments from "Michael Jackson Talks … to Oprah," which originally aired on February 10, 1993.
1. Jackson admitted to having cosmetic surgery.
When asked about his history of cosmetic surgery, Jackson said it's less than most people think. "You can count them on two fingers," he said, admitting he's had his nose done. "I have never had my cheekbones done, never had my eyes done, never had my lips done," he added.
Given his drastic change in appearance over the years, the admission was a little hard for some to swallow. Reports show that it's likely he wasn't being totally honest about his history of cosmetic surgery during the Winfrey interview.
2. He admitted to having vitiligo.
One of the biggest questions about Jackson at the time was why he was becoming paler by the day. Many believed it was because he wanted to become white. To set the record straight, Jackson admitted to having vitiligo, a skin disorder that causes the skin to lose pigmentation, resulting in visible blotches.
"It is something I cannot help. When people make up stories that I don't want to be who I am, it hurts me," he said. "It's a problem for me. I can't control it. But what about all the millions of people who sit in the sun to become darker, to become other than what they are? Nobody says nothing about that."
Vitiligo forced Jackson to change his appearance but he made it clear that he was still a proud Black man. "I am a Black American. I'm proud to be a Black American. I am proud of my race. I am proud of who I am," Jackson emphatically told Winfrey.
3. He taught Winfrey how he does the moonwalk.
The moonwalk was Jackson's signature dance move that gives the appearance he's moving backward while hovering above the ground. In the interview, he revealed how he creates the illusion and where it started.
"The moonwalk came from these beautiful Black kids who live in the ghettos in the inner cities, who are brilliant. They just have that natural talent for dancing any of the new, hot dances. They come up with these dances," Jackson said. "All I did was enhance the dance."
4. He was an incredible beatboxer.
Winfrey asked Jackson to sing something acapella and he gave her a lot more than that. He did a perfect beatbox version of "Who Is It" from his "Dangerous" album and was able to perform the percussion and bass line simultaneously.
5. He discussed his abusive dad and losing his childhood.
Jackson revealed that growing up a child star he missed out on the simple joys of childhood and that's why he enjoyed spending time with children as an adult. This seemed to be an honest explanation for one of the most curious parts of his personality. He also admitted that his father called him "ugly" and was physically abusive.
"I love my father, but I don't know him. … Sometimes I do get angry. I don't know him the way I'd like to know him," he said. "My mother's wonderful. To me, she's perfection. I just wish I could understand my father."
Jackson's interview with Winfrey was a public relations success for Jackson because it provided a psychological framework for his peculiar public image. In the interview, Jackson comes off as sensitive, thoughtful, intelligent and his dancing and beatboxing reminded everyone of his incredible talent. The Washington Post said the interview changed public opinion of him from being "weird" to an "eccentric" and resulted in an increase in album sales.
But this pubic re-evaluation would be short-lived. By the end of the year, he'd be the subject of an intense investigation into sexual abuse, and he'd be dogged by lurid allegations for the rest of his days.