If you're not a big fan of vodka, there's a chance you might think it tastes like… nothing. Well, not necessarily nothing. It's a neutral spirit. Its flavors (albeit light) come from the sugars and other ingredients that are manipulated during the filtration and proofing processes. But in general, it's not supposed to have harsh or abrasive flavors.
The problem is that there are so many vodkas on the market. with many of them being incredibly cheap, and quite a few being overtly bad.
Not all bargain basement vodkas are terrible though. At the under $20 price point, there are a ton of vodkas worth buying. To find these budget diamonds in the bottom shelf rough, I decided to take eight bottles of well-made vodka and blindly nose and taste them. Some are big names and others are smaller upstart brands. All are cheap and a few even deserve a spot on your home bar cart. Keep scrolling to find out which ones made the cut and which you should avoid.
PART I — The Lineup
New Amsterdam Vodka
Seagram's Vodka
Sobieski Vodka
Tower Vodka
Luksusowa Vodka
Pinnacle Vodka
Svedka Vodka
Skyy Vodka
PART II — The Taste
Taste 1
Tasting Notes:
On the nose, I found a ton of alcohol mixed with sweet corn and cereal grains. Drinking it revealed some mineral qualities, citrus peels, and more alcohol burn. Not a great vodka, but one passable as a mixer for sure.
Taste 2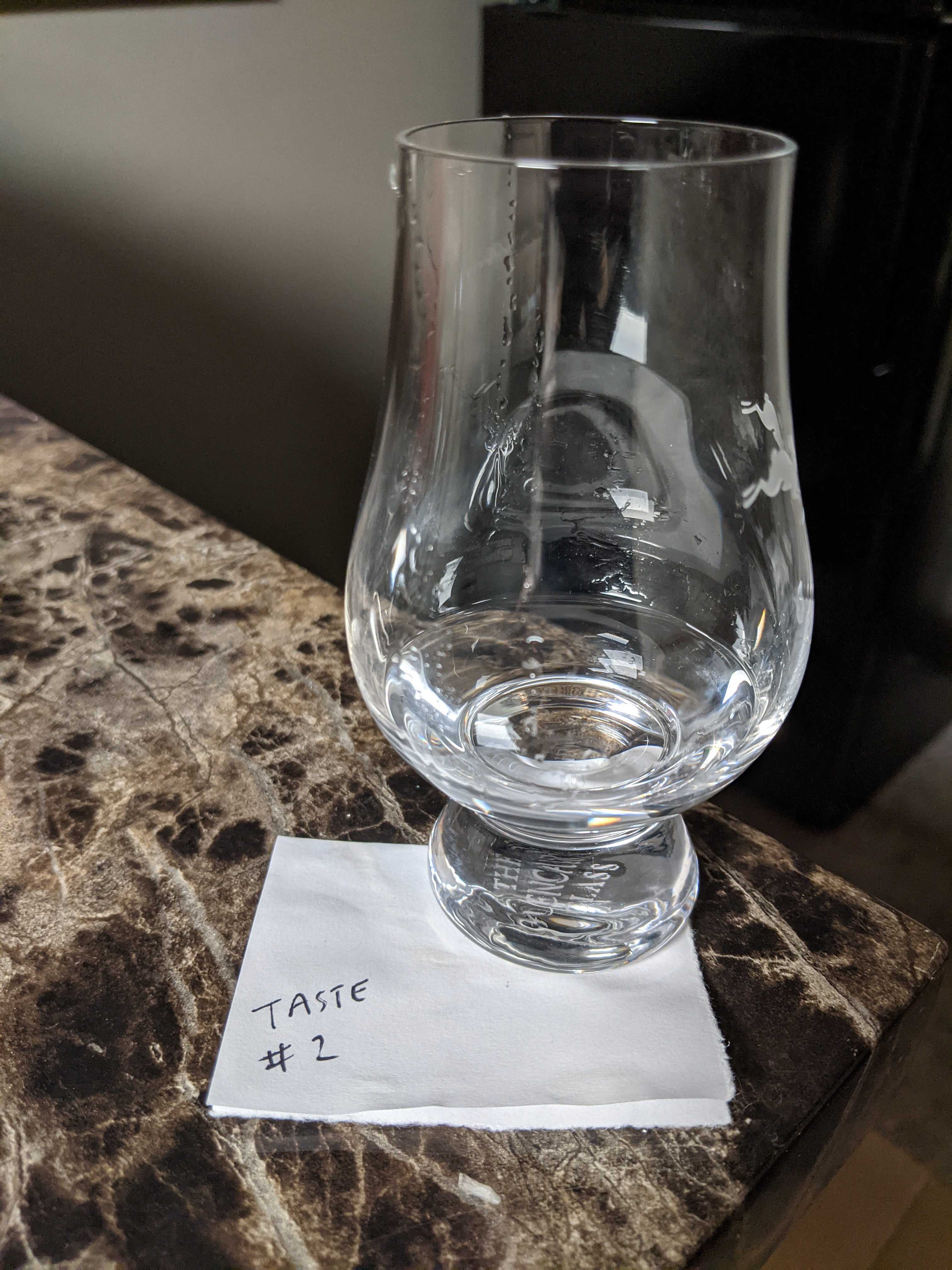 Tasting Notes:
A lot is going on with this vodkas nose. There's a fruity sweetness, a ton of corn, and even some vanilla beans. It definitely makes you want to take a sip. The flavor profile is smooth and loaded with vanilla, sweet corn, and just a hint of wintry spices. The finish is mellow but warming in a great way.
Taste 3
Tasting Notes:
There's a strong alcohol smell coming from this vodka and maybe some rye or other spices. It seems like it's going to be a bit harsh based on the nose. Luckily, the palate was a little more mellow with a peppery, slightly spicy flavor profile. The finish was borderline harsh in its heat.
Taste 4
Tasting Notes:
This vodka doesn't start on a great note. The aroma is like pure ethanol. It's really not very inviting at all. The palate did nothing to change this. It's oily, watery, and sickeningly sweet. The finish is abrasively hot and lasts way too long.
Taste 5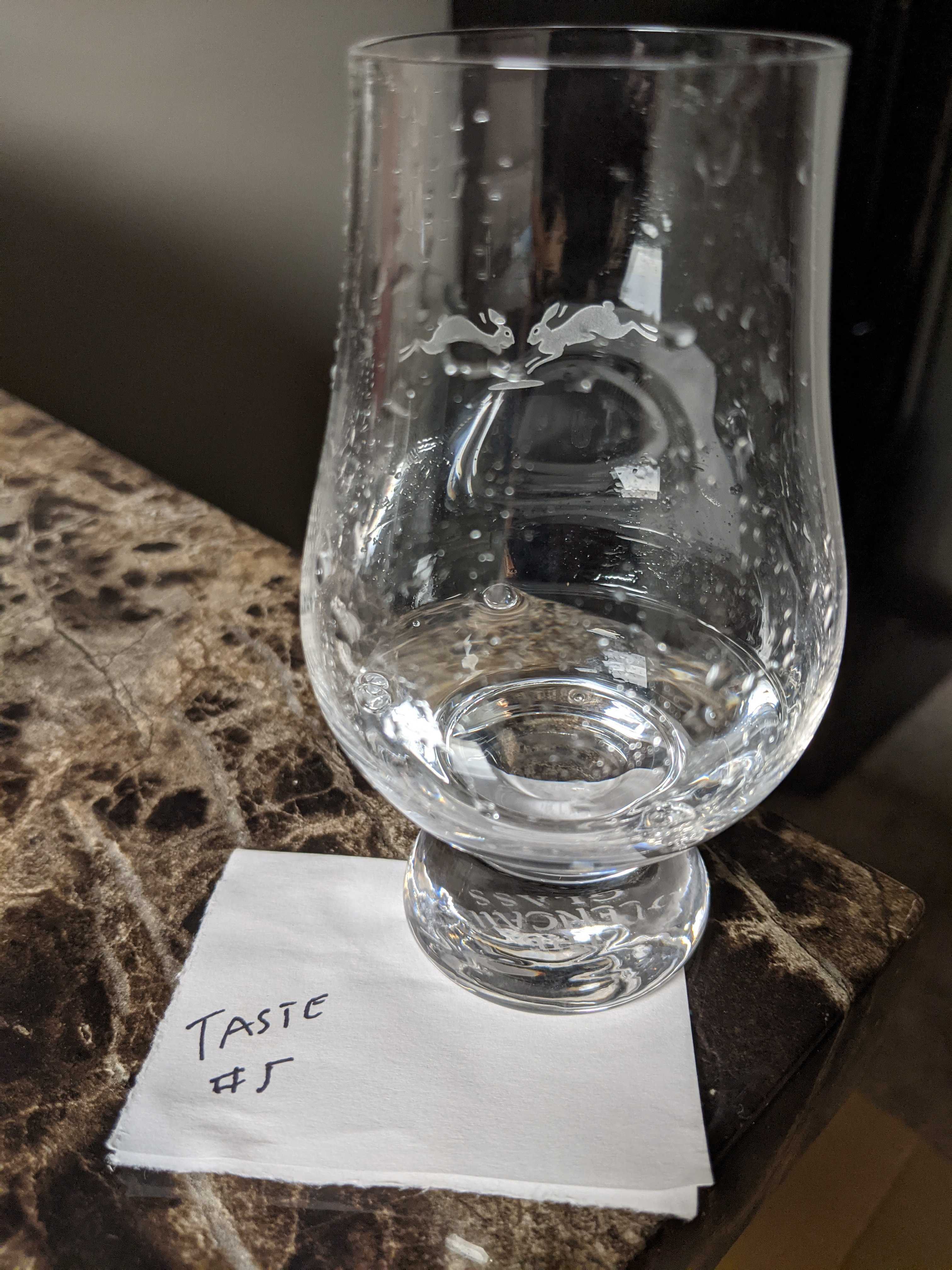 Tasting Notes:
The nose is sweet with notes of vanilla, citrus peels, and a mineral aroma. Sipping it brings forth more sweetness with vanilla and just a hint of cracked black pepper. It seems like it's not very flavorful, but it is. It's just simple, subtle, and velvety smooth, and ends with a nice warming finish. A very well-made vodka.
Taste 6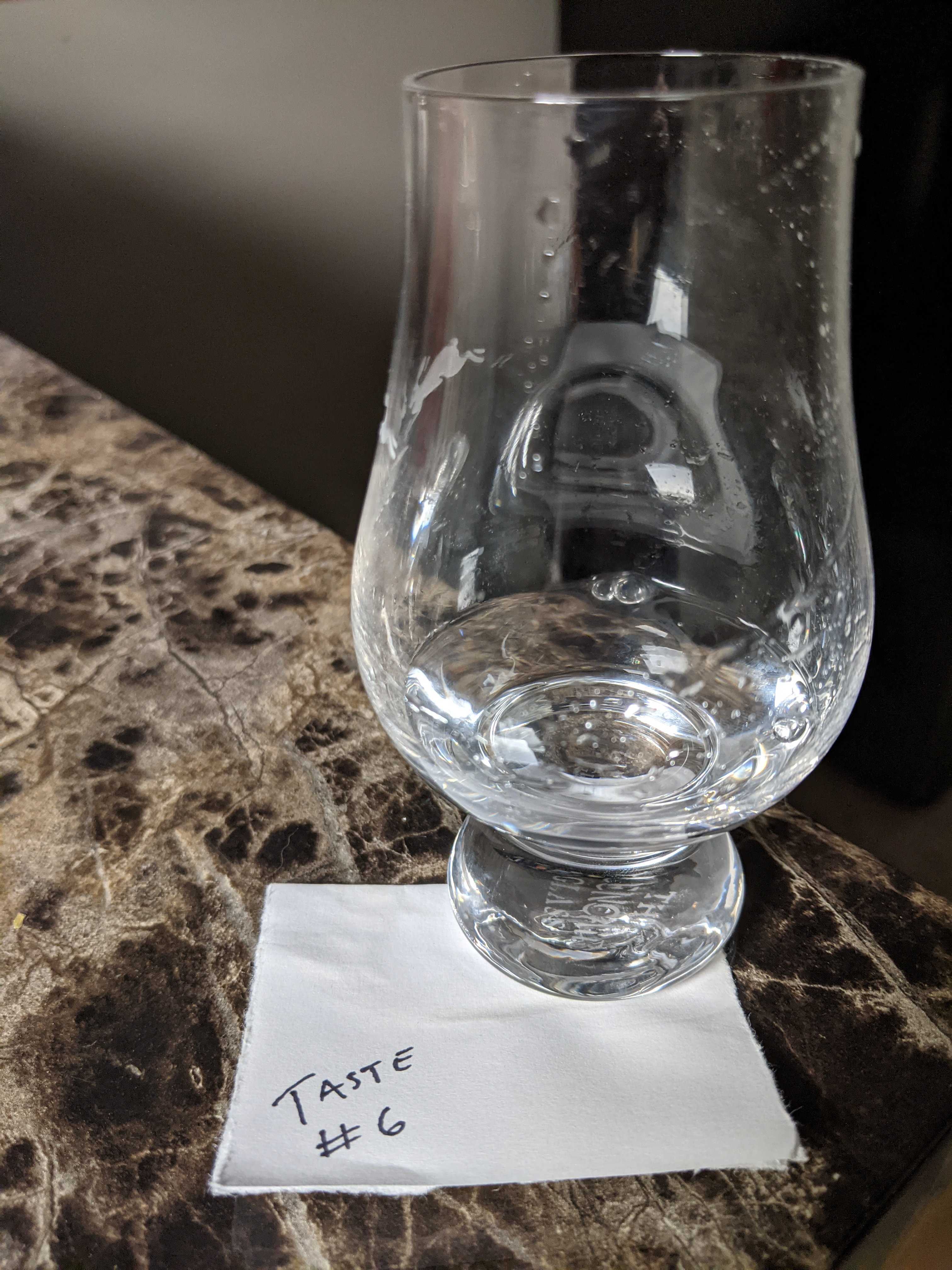 Tasting Notes:
Sweet corn, pepper, slight citrus, and ethanal are prevalent on the nose. The palate continues this trend with a more sweet, oily corn flavor followed by light spice and citrus. It's surprisingly smooth and very warm at the finish but not unpleasant.
Taste 7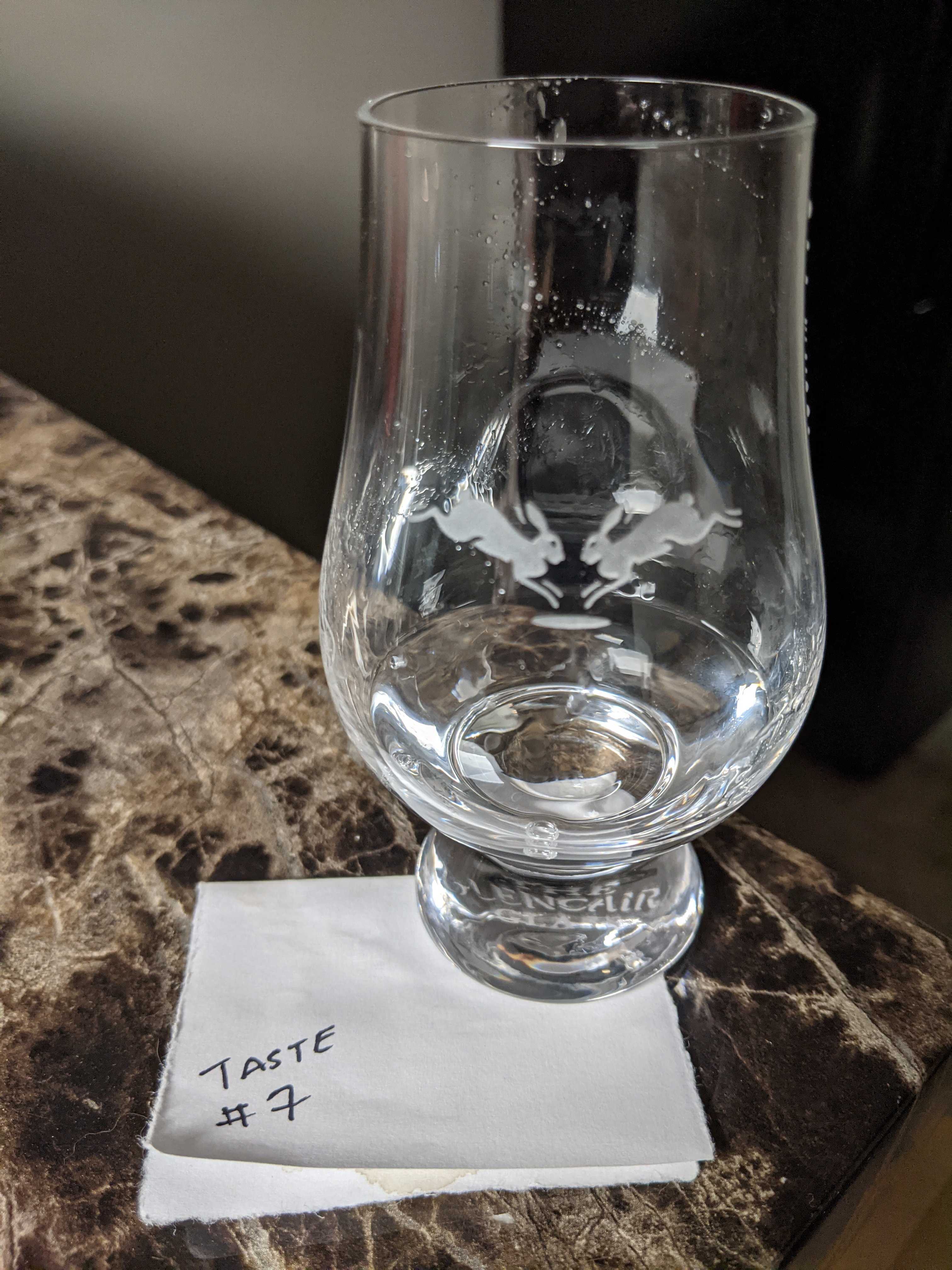 Tasting Notes:
There's not much smell to this vodka because of ethanol and maybe some cereal grains and a hint of citrus. Drinking it reveals a fairly smooth, but overly sweet flavor profile of citrus fruits that finishes with aggressive, peppery heat.
Taste 8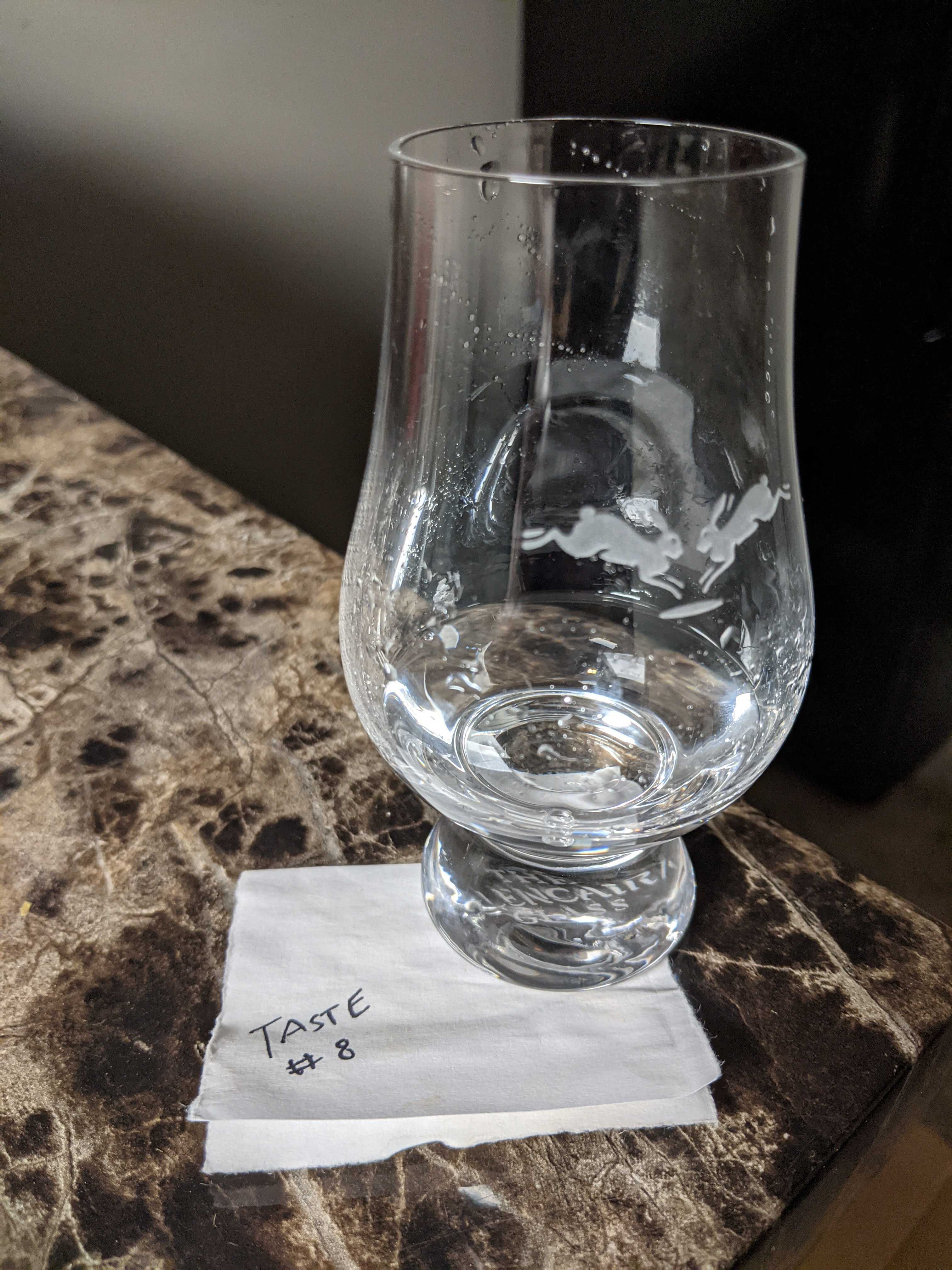 Tasting Notes:
I had a tough time discerning anything on this Vodka's nose besides ethanol. The palate is slightly better with some corn syrup-like sweetness and cracked black pepper. The finish is a mix of bitterness and heat. Not a great vodka by any means.
PART III — The Ranking
8) Seagram's Vodka (Taste 4)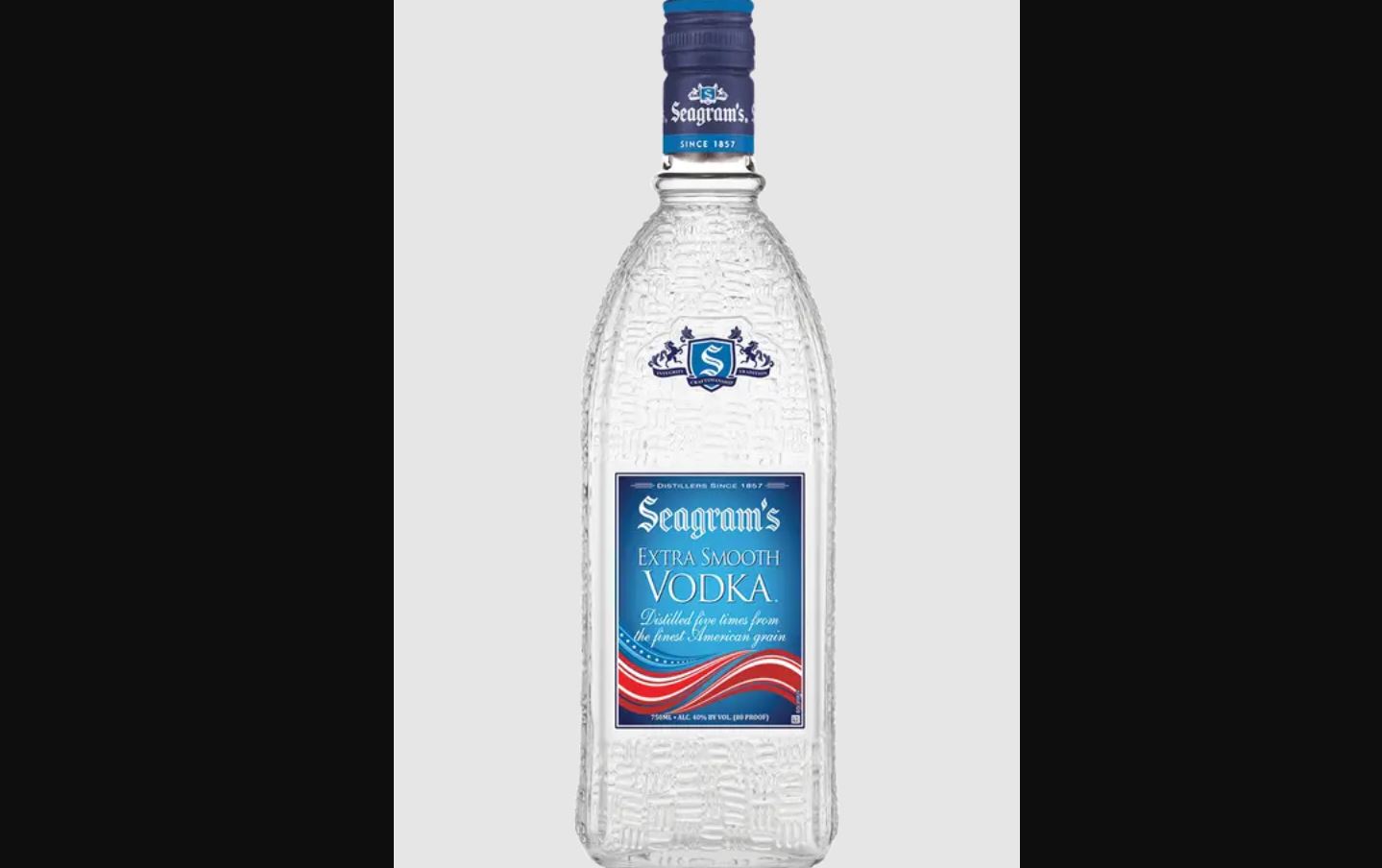 ABV: 40%
Average Price: $13
The Vodka:
Seagram's is one of those vodkas that seem to always hide somewhere in the back of people's liquor cabinets. This American-made vodka is distilled five times and it touts how smooth it is right on the label. A blind taste test will be the judge of that claim.
Bottom Line:
Seagram's touts its vodka as being exceptionally smooth. I found it to be a mix of watery and overly hot heat. Not a great combination at all.
7) Sobieski Vodka (Taste 3)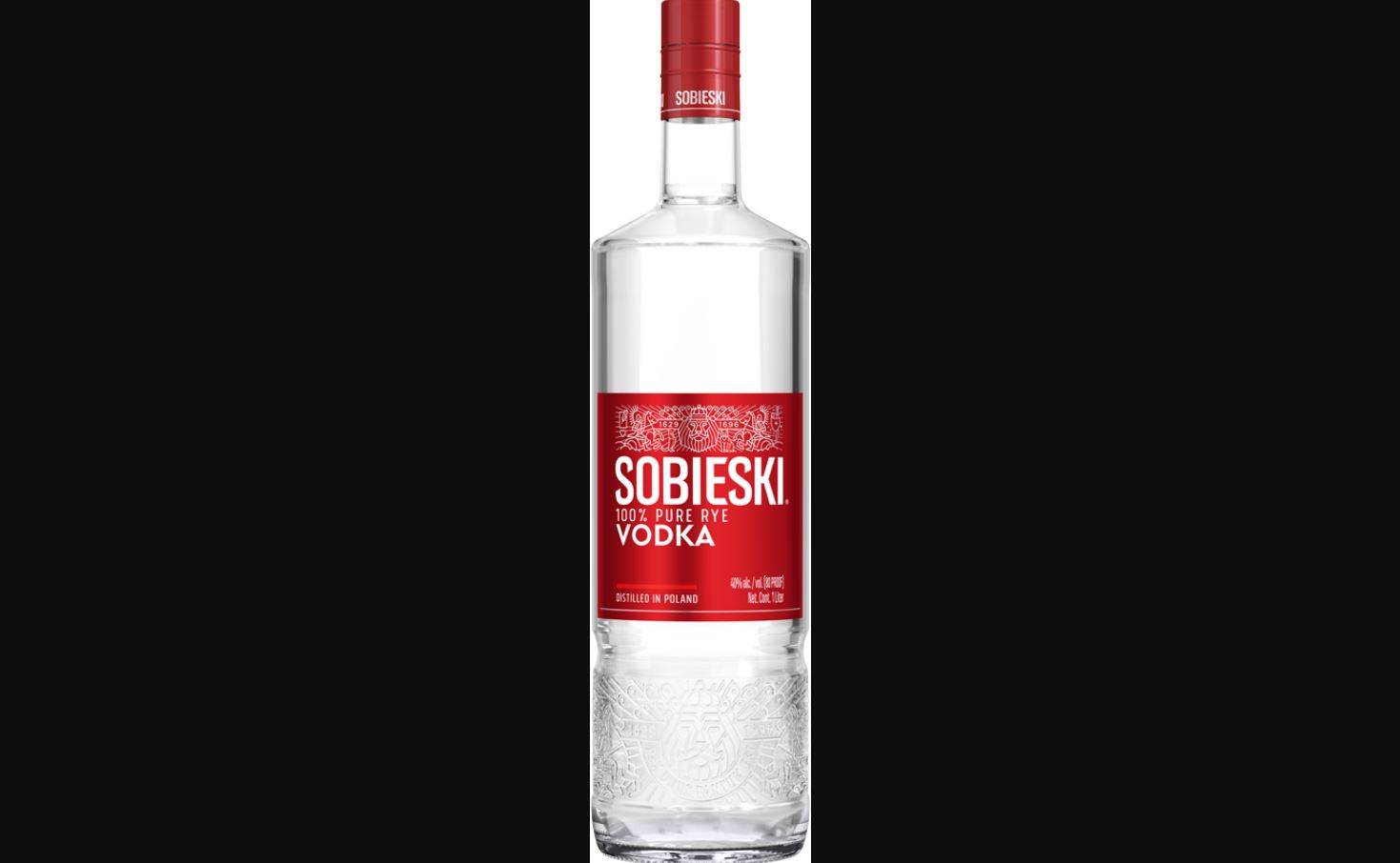 ABV: 40%
Average Price: $12
The Vodka:
This Polish-made vodka brand was named to pay tribute to Polish King Jan III Sobieski who was sometimes referred to as the Lion of Lechistan. He ruled Poland in the late 1600s. It's made from 100% Polish-grown red rye.
Bottom Line:
Sobieski is a very cheap vodka. It's not bad for the price, but a bit harsh and spicy for some vodka fans.
6) Svedka Vodka (Taste 8)
ABV: 40%
Average Price: $14
The Vodka:
Sweden might be most well-known for its iconic Absolut Vodka, but the country is also the genesis of another popular vodka brand: Svedka. This Swedish-born vodka, owned by US brand Constellation, is a mix of the 'Svenska', which is the word 'Swedish' in the Swedish language, and vodka.
Bottom Line:
This is the vodka you imagine when you think of overly harsh, hot, flavorless vodka. It's pretty rough and definitely needs to be mixed with and not sipped neat.
5) Pinnacle Vodka (Taste 7)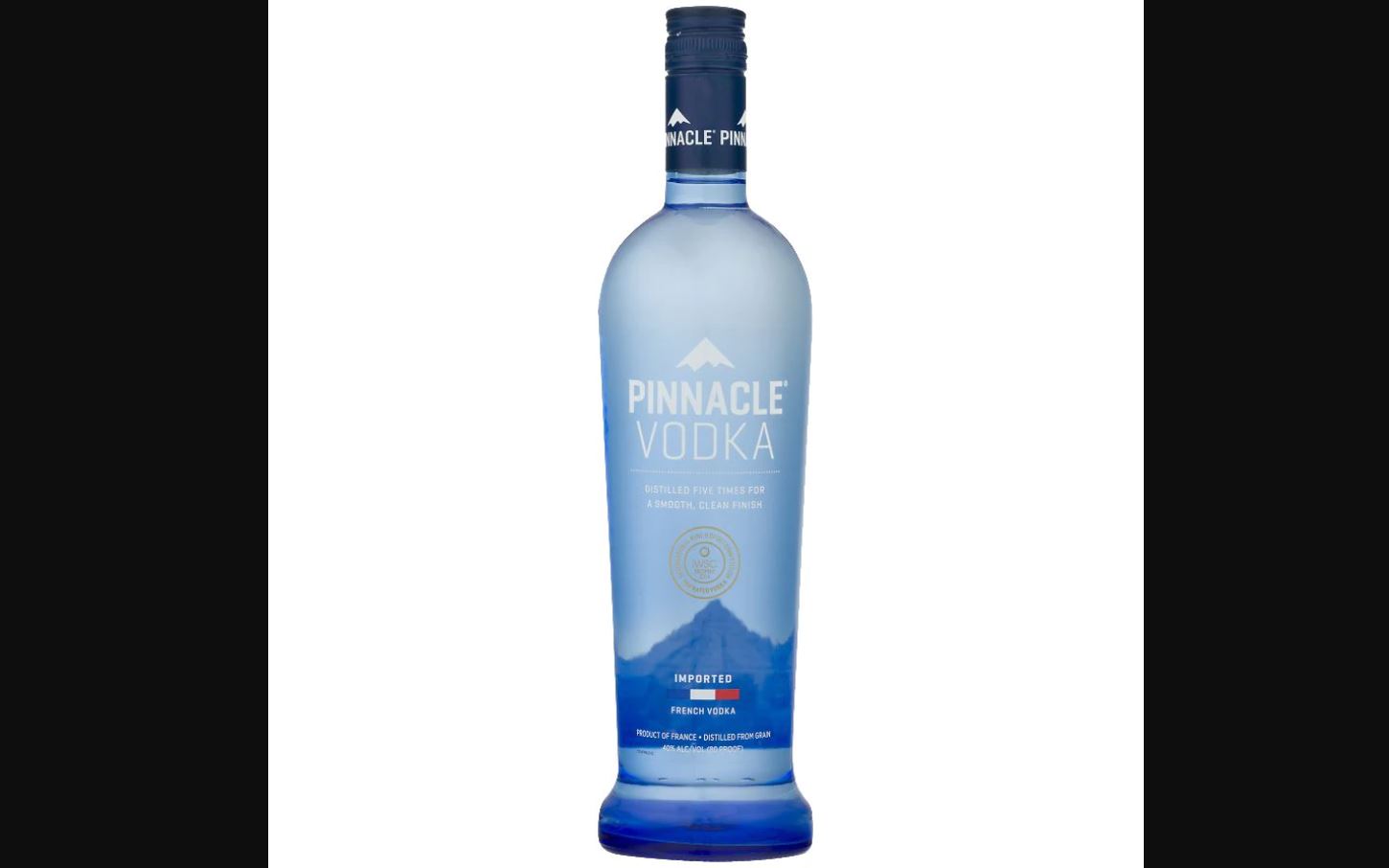 ABV: 40%
Average Price: $10
The Vodka:
Pinnacle Vodka is distilled in France. It's a wheat-based vodka that comes in more flavors than anyone could possibly ever be interested in. We're only interested in the classic Pinnacle Original. You know, the one that's just an unflavored vodka.
Bottom Line:
This is a strange vodka. It's not a bad vodka for how much it costs. It's just a little too sweet and has a little too much heat on the backend for many drinkers.
4) New Amsterdam Vodka (Taste 1)
ABV: 40%
Average Price: $13
The Vodka:
Everything that goes into New Amsterdam Vodka seems to be done to make sure it tastes as little as nothing as possible. It's distilled five times and filtered three times to make it as pure and clean as possible.
Bottom Line:
I didn't know what to expect with New Amsterdam. It's cheap, mostly flavorless, and mixes well. Otherwise, it's fairly boring.
3) Skyy Vodka (Taste 6)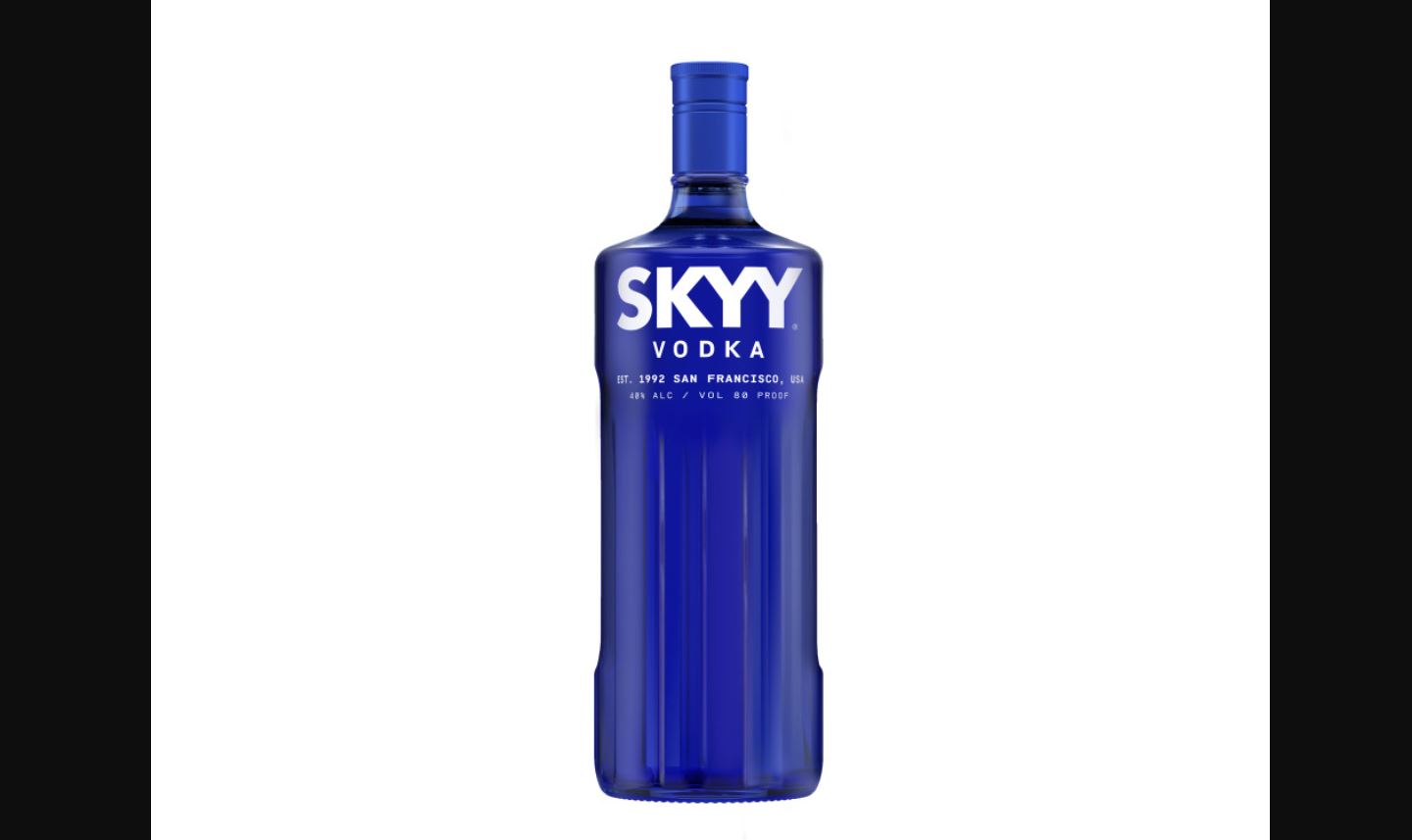 ABV: 40%
Average Price: $13
The Vodka:
The San Francisco-made vodka with mineral-rich, locally-sourced water from the Bay Area. It's known for its smooth flavor profile after being filtered through California Limestone. It's been a staple of the American vodka marketplace since its inception in 1992.
Bottom Line:
This bargain-priced vodka is better than many on this list because of its mix of sweetness and spice and a lack of a harsh burn at the finish. That's it but that's also pretty damn solid!
2) Tower Vodka (Taste 2)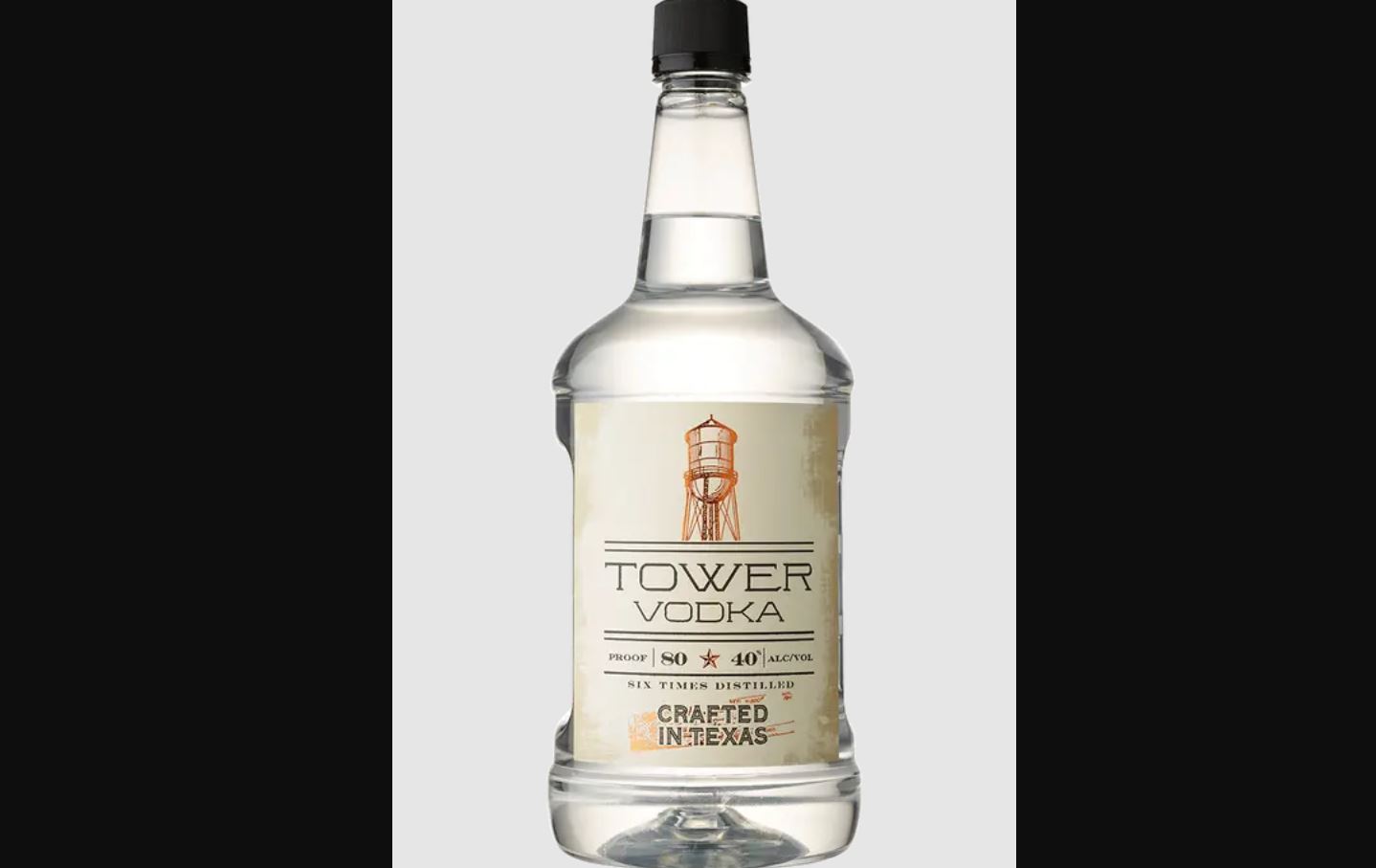 ABV: 40%
Average Price: $16
The Vodka:
There's a good chance you've never heard of Tower Vodka and that's okay. This corn-based, award-winning, six-times distilled vodka comes from Texas. It's received a ton of acclaim yet remains surprisingly inexpensive.
Bottom Line:
For the price, you'll have a tough time finding an American vodka better than Tower. It's sweet, slightly spicy, and pleasantly warming.
1) Luksusowa Vodka (Taste 5)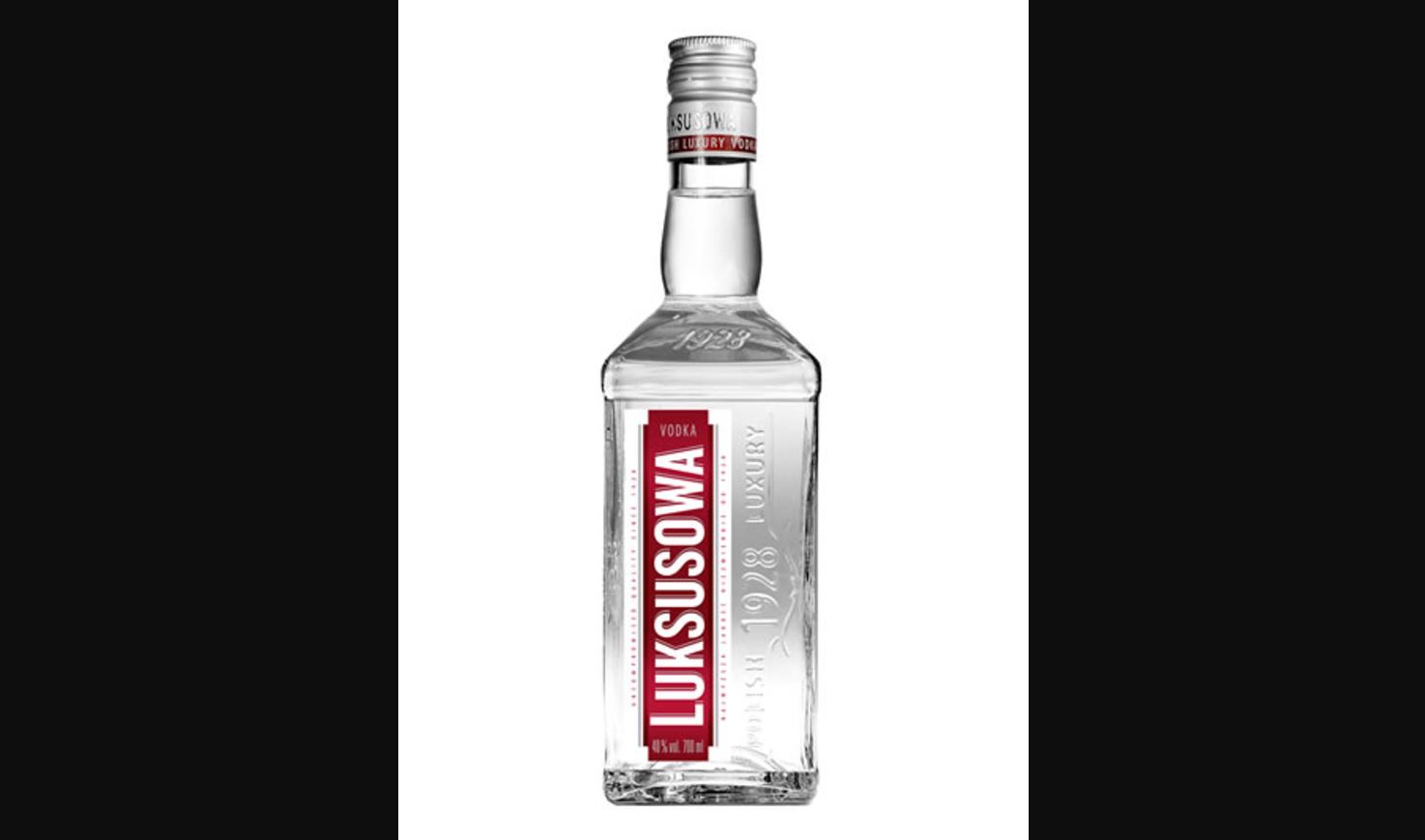 ABV: 40%
Average Price: $15
The Vodka:
Poland is well-known for its vodka prowess with some of the most well-known brands calling the country home. It's also where one of the best bargain vodkas is made. Luksusowa Vodka is clean, mellow, 100% potato-based vodka that's been made the same way since its inception in 1928.
Bottom Line:
Luksusowa took the top spot for one reason only. It's simple, elegant, and does everything right — mellow, balanced, but not at all devoid of flavor. All for a very low price. It's tough to beat.
Part 3: Final Thoughts
While my notes vary greatly about what vodkas I did and didn't enjoy, one thing stood out above all else. While I was able to overlook less-than-desirable flavor profiles in some of the vodkas, I wasn't able to overlook any of the lasting harsh heat. All the vodkas that faired poorly were aggressively hot in the worst possible way.