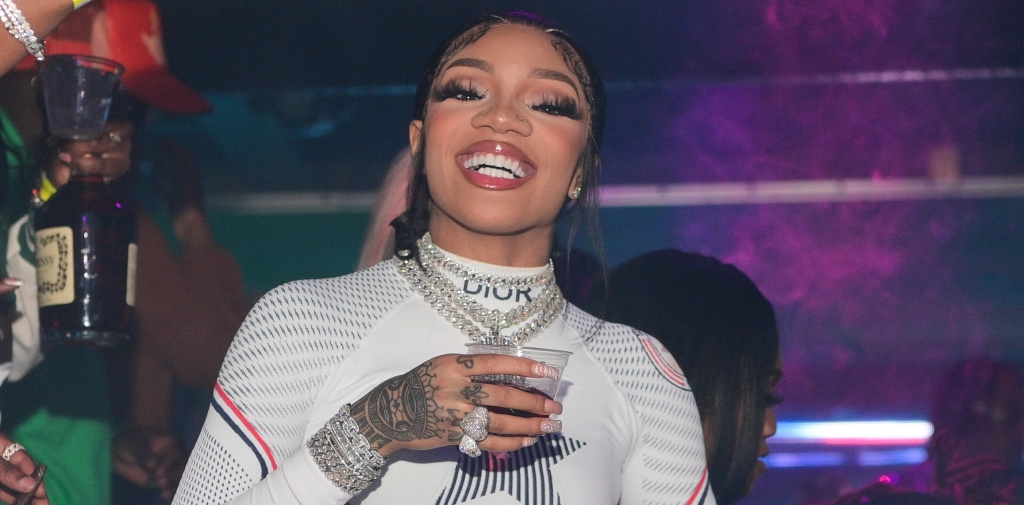 GloRilla's meteoric rise to fame hasn't been easy. The Memphis rapper has been open about her journey to where she is today. Last month, a funny clip of the rapper working the drive-thru at a fast-food restaurant resurfaced. Recently, another clip turned up. It was an older interview with the Grammy nominee in which she revealed that she had been in jail for nearly three years for the unlikeliest crime: stealing cereal.
In May 2022, following the release of her mega-hit "F.N.F," the CMG rapper chatted with social media comedian Funny Marco on his YouTube series about the journey to her success. Throughout the hilarious conversation, she opens up about what led her into rap, her "rachet a** friends," and more.
However, there was one moment when things got a little intense. Marco boldly asked the "Tomorrow 2" about her criminal past, including a situation where she was arrested and jailed for stealing cereal out of a K-Mart, to which she replied, "yes."
Glorilla recently said she did three years in jail for stealing cereal from K-Mart pic.twitter.com/9Vh93vAIcI

— Power 106 (@Power106LA) January 6, 2023
Since then, the rapper has come a long way. Big Glo snatched two of the hottest songs last year with "F.N.F," earning a Grammy nomination for Best Rap Performance, and "Tomorrow 2" featuring Cardi B. She's also released her debut album, Anyways Life's Great… and recently made her debut performance at the 2022 American Music Awards alongside Cardi B.
Check out the full video below.
Some artists covered here are Warner Music artists. Uproxx is an independent subsidiary of Warner Music Group.