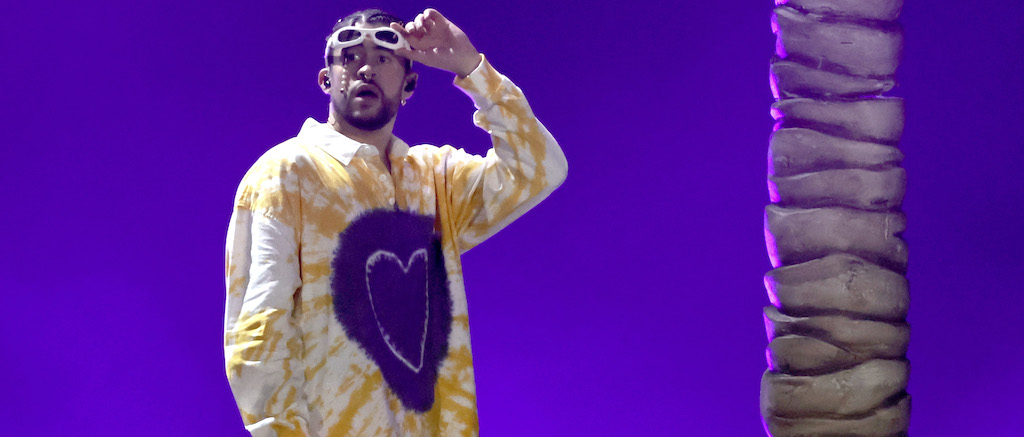 Following the recent controversy of throwing a fan's phone, Bad Bunny appears to be taking a step back. Today (January 9), the Puerto Rican superstar shared the cryptic message: "You're going to miss me."
Bad Bunny started off 2023 in a storm of controversy. Last week, a video went viral of the singer tossing a fan's phone after they were in his face trying to take selfies with him. Bad Bunny responded to the backlash from the incident by calling the fan's behavior "a lack of respect."
Now Bad Bunny's actions on social media appear to be hinting at taking a break. He set his Instagram account that boasts over 44.9 million followers to private. Over on Twitter, Bad Bunny deleted his statement about tossing the fan's phone. He changed his bio to read: "Me van a extrañar," which translates to "You're going to miss me" in English. Bad Bunny also changed his profile photo on Twitter to a picture of Bart Simpson.
#BadBunny ha puesto en privado su Instagram.
Para seguirlo, tienes que mandarle solicitud y esperar a que te acepte.

Además, en su Twitter puso una foto de Bart triste con la frase "me van a extrañar". pic.twitter.com/Pq4Y2skScw

— C O M I C S (@ComicsOficialMx) January 9, 2023
After his record-breaking year thanks to the success of his Un Verano Sin Ti album, Bad Bunny previously said that he would be taking a break in 2023. Maybe the mysterious moves on social media could be leading up to the announcement of his rumored headlining spot at Coachella this year. Hits Daily Double released a report that named Bad Bunny, Blackpink, and Frank Ocean as headliners for the upcoming festival.