Bourbon whiskey hits a true sweet spot in the $20 to $30 range. There are bottles of bourbon at this price point that are not only mixable but perfectly suitable as everyday sippers. That's why I'm ranking my 15 favorite bourbons that all clock in under $30.
Look, this isn't about transcendence or insane depth of flavor in bourbon. This is simply about what's drinkable and actually tasty at this price point. No, you're not going to confuse one of these whiskeys with a Pappy 15 or Michter's 10. They're built from different components that deliver different results. That doesn't mean these whiskeys are bad or worse, it just means that they're a different and cheaper breed of bourbon. There's plenty to enjoy at this price point, is what I'm getting at.
For the ranking, I'm going on taste alone. Some of these land with a little more "wow" on the palate than others. Moreover, some of these whiskeys really do work as slow sippers over some rocks or mixed into a killer cocktail while still cocking in under $30 per bottle. As always, that price point depends on your local taxes, retail situation, and allocations — these prices are based on Kentucky price tags. Let's dive in!
Also Read: The Top 5 UPROXX Bourbon Posts Of The Last Six Months
15. Elijah Craig Small Batch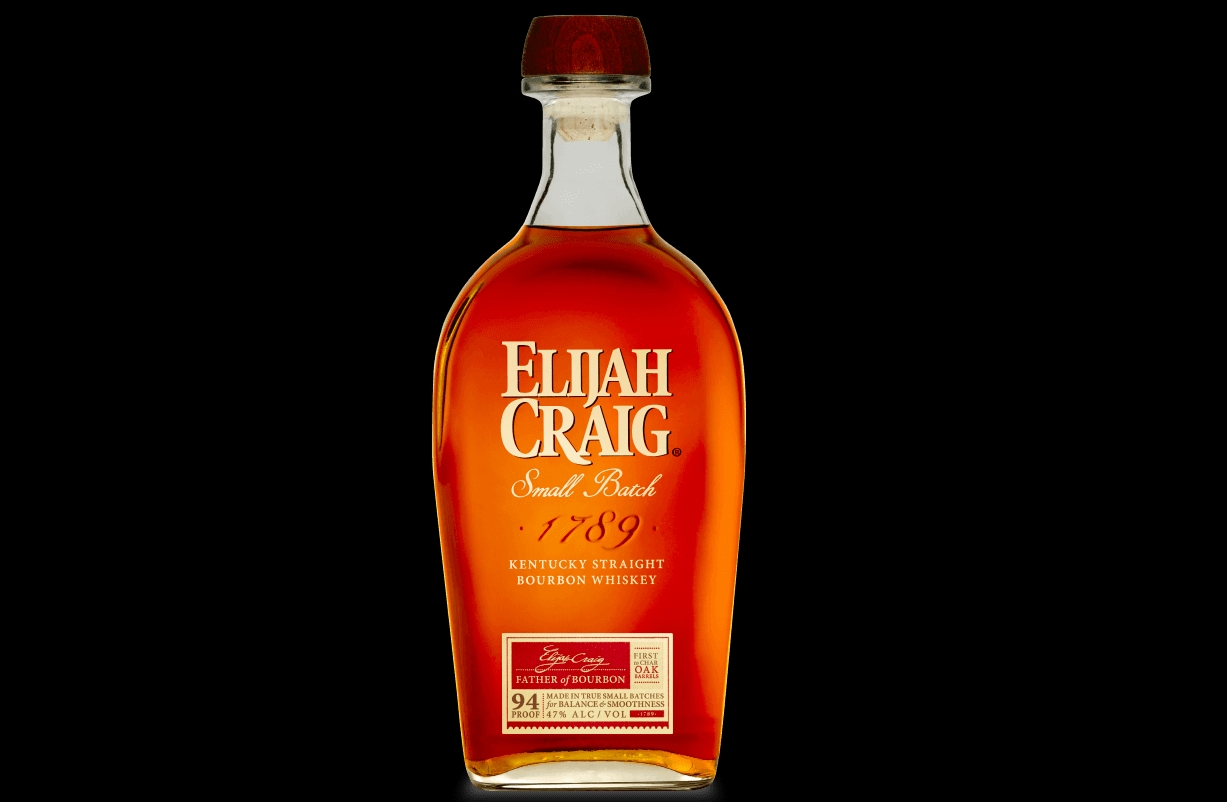 ABV: 47%
Average Price: $25
The Whiskey:
This is Elijah Craig's entry-point bottle. The mash is corn-focused, with more malted barley than rye. The whiskey is then rendered from "small batches" of barrels to create this proofed-down version of the iconic brand.
Tasting Notes:
Nose: There's a light sense of rickhouse wood beams next to that mild taco seasoning on the nose with caramel apples, vanilla ice cream scoops, and a hint of fresh mint with a sweet/spicy edge.
Palate: The palate opens with a seriously smooth vanilla base with some winter spice (especially cinnamon and allspice) next to a hint of grain and apple pie filling.
Finish: The end leans towards the woodiness with a hint of broom bristle and minty tobacco lead undercut by that smooth vanilla.
Bottom Line:
This is an essential bottle to have on hand for mixing cocktails. It has a classic Kentucky bourbon profile that's meant to be built upon with bitters, sugar, water, and maybe a little citrus.
14. Old Grand-Dad 114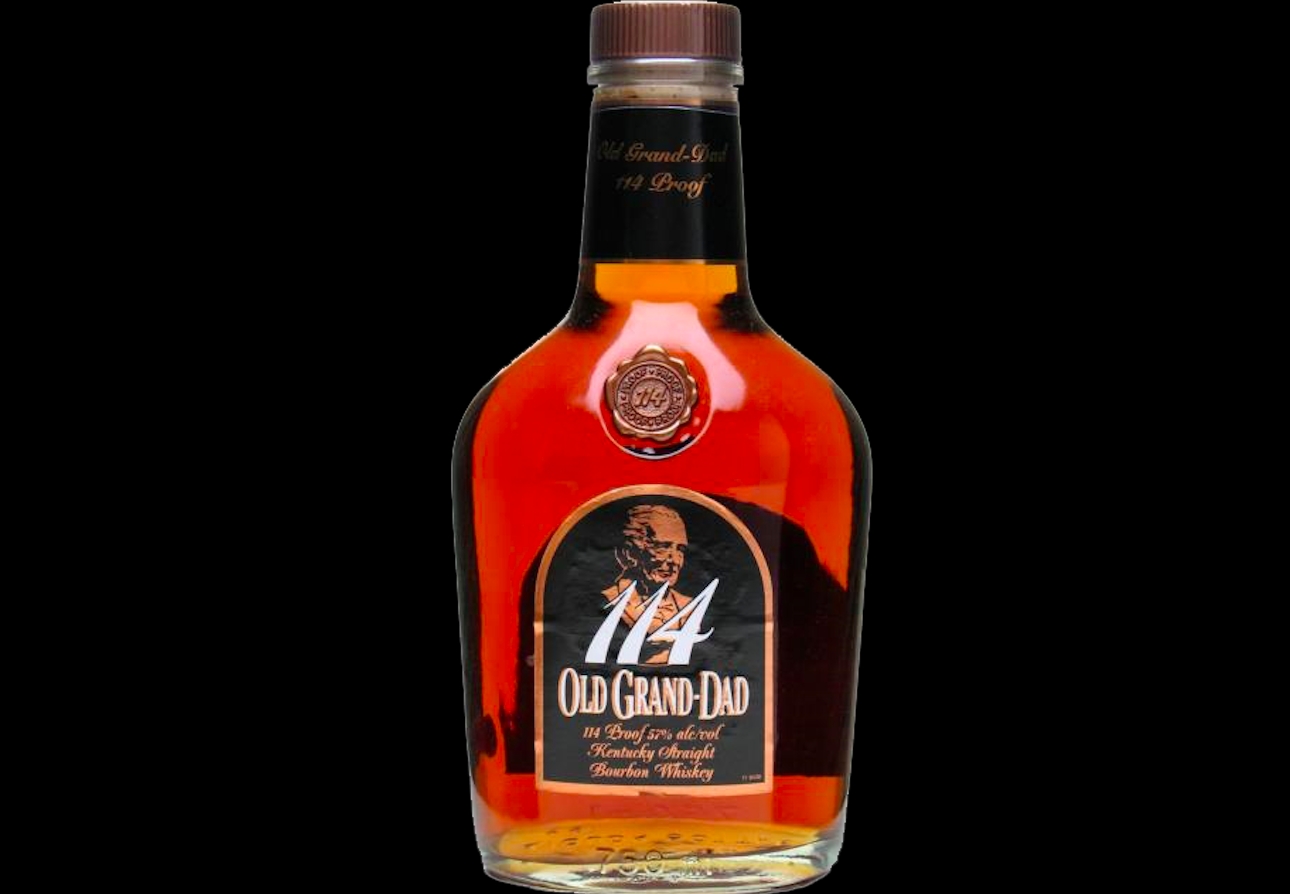 ABV: 57%
Average Price: $27
The Whiskey:
Hailing from the Jim Beam stills and warehouses, this "Old" whiskey is a fan favorite. The whiskey is from Jim Beam's high rye mash bill. The hot juice is then matured until it's just right. The barrels are blended, the whiskey is just touched with water to bring the proof down, and it's bottled.
Tasting Notes:
Nose: Vanilla tobacco meets hints of rye spiciness with a dose of caramel and old oak on the nose.
Palate: The palate holds onto that rye spice as notes of cherry and oak dominate the vanilla and toffee sweetness.
Finish: The end returns to the spice with a chewy tobacco edge that lingers for a short time but leaves you wanting more.
Bottom Line:
This has a nice warmth to it that's lightly spicy, which makes it a fun "beer and a shot" whiskey. It also works really well in a highball application with some bitters, ginger ale, and orange.
13. Two Stars Bourbon
ABV: 43%
Average Price: $25
The Whiskey:
This whiskey hails from one of Sazerac's many other distilleries. In this case, Clear Spring Distilling Co. is behind the brand. This whiskey is a pretty straightforward bourbon that's aged around two years before blending, proofing, and bottling.
Tasting Notes:
Nose: There's a clear sense of vanilla, caramel, and oak that's neither bold nor muted alongside a hint of sourdough crust and maybe mint.
Palate: The sip has a moment of orchard fruit next to the caramel that then leads back toward the vanilla.
Finish: The end is short, a bit hot, and sweetish with a cherry edge tied back to the vanilla.
Bottom Line:
This is another solid mixing whiskey. The youngness with that hint of sourdough and warmth on the finish precludes it from being a true sipper. But if you're pouring this over rocks and adding something fizzy, you'll be set.
12. Ezra Brooks 99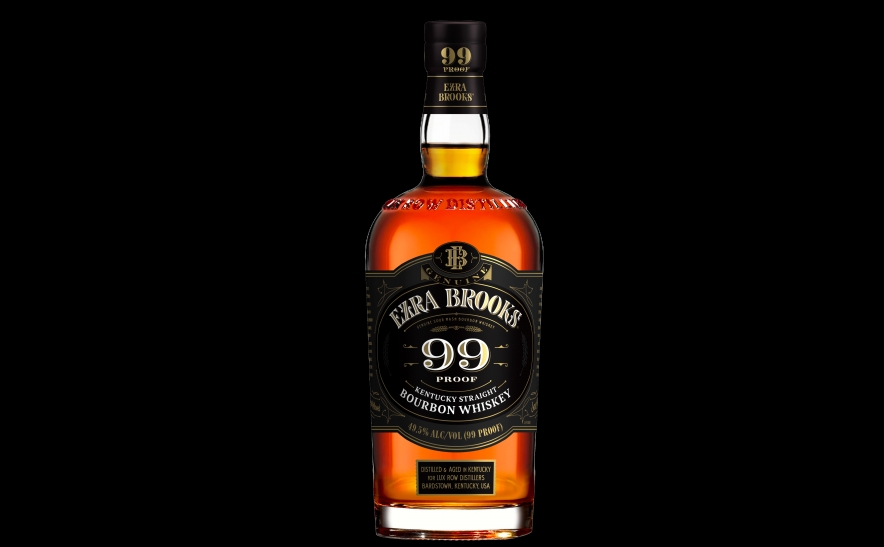 ABV: 49.5%
Average Price: $28
The Whiskey:
This whiskey, distilled at Lux Row Distillers in Bardstown, is kind of like a Tennessee whiskey made in Kentucky. The whiskey has a pretty standard mash bill of corn, rye, and barley. The juice is then aged but before it goes into the bottles it is charcoal filtered. That whiskey is then batched, proofed down with limestone water, and bottled.
Tasting Notes:
Nose: This also leans very classic bourbon with hints of corn on the cob with melty salted butter next to hints of soft leather pouches filled with roasted peanut shells, a touch of caramel, and a vanilla/chocolate ice cream vibe.
Palate: The palate keeps things super easy as that rich vanilla ice cream leads towards holiday spices, tart green apples, and a freshly baked cornbread bespeckled with dried chili flakes and black pepper.
Finish: The finish is soft and fast with that spice leading back towards a leather tobacco chew.
Bottom Line:
This is a solid cocktail bourbon with a nice proof that shines through the mixing process. It's complex enough to stand up to a whiskey sour but subtle enough to make a decent Manhattan too.
11. Maker's Mark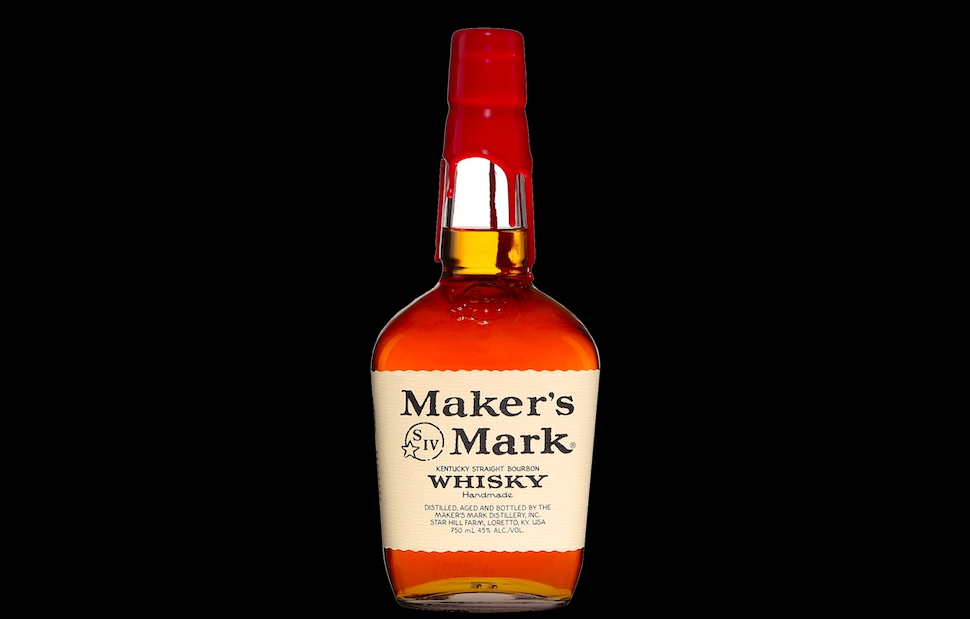 ABV: 45%
Average Price: $24
The Whisky:
This is Maker's signature expression made with Red winter wheat and aged seasoned Ozark oak for six to seven years. This expression's whiskey is then sourced from only 150 barrels (making this a "small batch"). Those barrels are then blended and proofed with Kentucky limestone water before bottling and dipping in their iconic red wax.
Tasting Notes:
Nose: The nose is full of those heavily charred oak barrel notes next to classic hints of caramel and vanilla with a grassy underbelly.
Palate: That grassiness becomes vaguely floral as slightly spiced caramel apples arrive, along with a chewy mouthfeel that leads towards a soft mineral vibe — kind of like wet granite.
Finish: The end holds onto the fruit and sweetness as the oak and dried grass stays in your senses.
Bottom Line:
This is an excellent mixing bourbon. I tend to use it for easy, everyday Manhattans when I don't want to think about it too hard.
10. Old Bardstown Bottled in Bond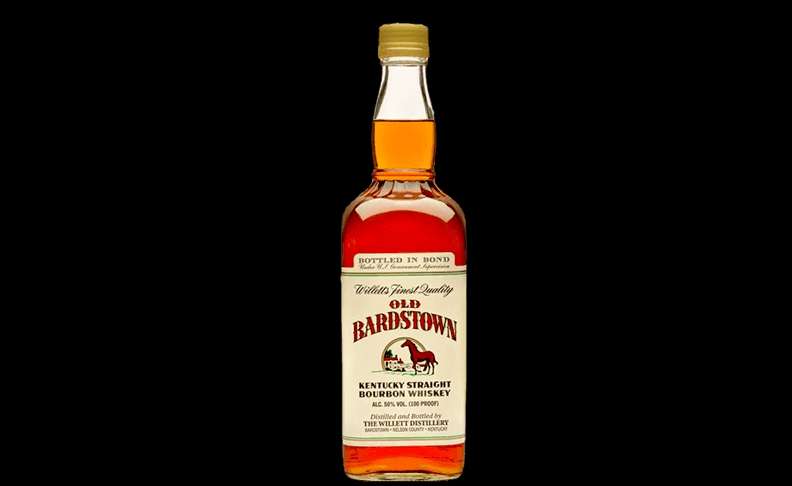 ABV: 50%
Average Price: $23
The Whiskey:
This is a standard bourbon from Kentucky Bourbon Distillers, otherwise known as Willett. This blended batch of bourbon is all about the small level of proofing to bring it down to bonded level (100 proof). That lack of an overabundance of water lets those barrels shine a touch more.
Tasting Notes:
Nose: This opens with a nice mix of woody vanilla next to cherry hard candies that mellow towards cherry cotton candy lace with echoes of oak and toffee in the background.
Palate: The palate leans into the cherry but layers in wintry spices with vanilla sugar cookies and caramel apples straight from the fairgrounds.
Finish: The finish isn't long but doesn't disappear either, as that cherry and spice merge into cherry cough drops.
Bottom Line:
This is just quintessential Kentucky bourbon. There are no bells or whistles here but it doesn't need them. Plus, this stuff makes for a great mixing bourbon to have on hand.
9. Jefferson's Very Small Batch
ABV: 41.5%
Average Price: $27
The Whiskey:
This is a sourced bourbon from around Kentucky. The age, mash, and vital details are undisclosed. What we do know is that the team at Jefferson's spends a lot of time tinkering with their barrels to create accessible and affordable bourbons.
Tasting Notes:
Nose: This opens pretty thin with hints of caramel, vanilla pods, and maybe a touch of leather and oak with a mild berry vibe.
Palate: The palate is subtle. There are notes of classic bourbon caramel and vanilla countered by a hint of stewed apple, buttery toffee, and maybe a hint of nutmeg.
Finish: The end stays pretty mild but does build to a nice finish full of classic bourbon notes.
Bottom Line:
This is another classic bourbon but with a lower ABV, which makes it a pretty good "starter" bourbon for pure newbies.
8. Early Times Bottled-in-Bond
ABV: 50%
Average Price: $26 (1-liter)
The Whiskey:
Early Times spent decades as the best-selling bourbon in the world. Their Bottled-in-Bond is a throwback to that heady era in the early to mid-1900s when bourbon was king of the booze scene. Then this whiskey nearly died in the 1970s and 80s when bourbon took a massive hit in sales. This particular expression was reintroduced in 2017 as a limited release. It was such a huge hit that it turned into a standard release.
Tasting Notes:
Nose: Orange oils, pancake syrup, pecan waffles, and holiday spices mingle on the soft nose.
Palate: The palate luxuriates in this rich and creamy vanilla next to a mildly spicy tobacco leaf and another hit of those orange oils.
Finish: The end adds in a slight allspice pepperiness with more of that creamy vanilla, tobacco, and a final hint of buttery brown sugar syrup.
Bottom Line:
This is another great entry-point bourbon with no bells or whistles. It's just standard good stuff that gets the job done either as a shooter, on a ton of rocks, or in a cocktail/highball.
7. Weller Special Release
ABV: 45%
Average Price: $24
The Whiskey:
This is a classic wheated bourbon from Buffalo Trace, which doesn't publish any of its mash bills. Educated guesses put the wheat percentage of these mash bills at around 16 to 18%, which is pretty average. The age of the barrels on this blend is also unknown. Overall, we know this is a classic wheated bourbon, and … that's about it.
Tasting Notes:
Nose: There's a tannic sense of old oak next to sweet cherries, vanilla cookies, and that Buffalo Trace leathery vibe with a hint of spiced tobacco lurking underneath.
Palate: The palate has a creamy texture kind of like malted vanilla ice cream over a hot apple pie cut with brown sugar, butter, cinnamon, and walnuts next to Frosted Raisin Bran with a hint of candied cherry root beer.
Finish: The end takes that sweet cherry and apple and layers it into a light tobacco leaf with a mild sense of old musty barrel warehouses.
Bottom Line:
This is where we get into the better stuff. This really is built as a cocktail or highball base, but you can drink it over some rocks in a pinch. Still, this feels and tasted like a $25 bourbon.
Don't expect it to taste like Pappy because the brands are closely related. It doesn't.
6. 1792 Small Batch
ABV: 46.85%
Average Price: $29
The Whiskey:
This whiskey from Barton 1792 Distillery is a no-age-statement release made in "small batches." The mash is unknown, but Sazerac mentions that it's a "high rye" mash bill, which could mean anything. The whiskey is batched from select barrels and then proofed down and bottled as-is.
Tasting Notes:
Nose: The nose opens with a woody cherry bark next to sour apple pies, distiller's beer, and caramel candies next to vanilla cream with a counterpoint of cumin and dry chili lurking in the deeper reaches of the nose.
Palate: The palate opens with a Cherry Coke feel next to rich and buttery toffee, vanilla malts, and sharp Hot Tamales cinnamon candy with a nod toward allspice and root beer.
Finish: The end is soft and lush with vanilla smoothness leading to black cherry tobacco braided with cedar bark and wicker.
Bottom Line:
This works really well over the rocks thanks to that Cherry Coke vibe. That said, you may want to focus more on solid cocktails with this one as it's already nice and sweet, allowing you to dial back the added sugar in cocktails a tad.
5. Four Roses Small Batch
ABV: 45%
Average Price: $27
The Whiskey:
Four Roses Small Batch Bourbon is a blend of four whiskeys. The blend is split evenly between the high and mid-ryes with a focus on "slight spice" and "rich fruit" yeasts. The whiskey is then blended, cut with soft Kentucky water, and bottled.
Tasting Notes:
Nose: Soft and sweet apple and cherry woods greet with a good dose of sour red berries dusted with brown winter spices, especially clove and nutmeg.
Palate: The palate leans into soft and salted caramel with a hint of those berries underneath while the spices get woodier and a thin line of green sweetgrass sneaks in.
Finish: The finish is silky and boils down to blackberry jam with a good dose of winter spice, old wood, and a hint of vanilla tobacco.
Bottom Line:
This is where things get way better. This is a good sipper with a rock or two that also makes a killer cocktail base.
Also, this like the Weller above will likely cost a bit more in your neck of the woods. That doesn't take away from how good/affordable this whiskey is.
4. Benchmark Single Barrel
ABV: 47.5%
Average Price: $25
The Whiskey:
This expression is from the single barrels that actually hit that prime spot/flavor profile to be bottled one at a time. This is the best of the best of the barrels earmarked for Benchmark in the Buffalo Trace warehouses. Those barrels are watered down slightly before bottling at a healthy 95-proof.
Tasting Notes:
Nose: That orange and caramel really come through on the nose with a thin line of creamy dark chocolate and some nutmeg and cinnamon.
Palate: The palate largely adheres to that flavor profile while adding in layers of dark fruit, old leather, mild oak, and orange cookies.
Finish: The finish arrives with a sense of winter spices and dark chocolate oranges next to a twinge of cherry-kissed spicy tobacco chew and a final note of old porch wicker.
Bottom Line:
This is one of those whiskeys that has no business tasting as good as it does and costing this much. You can easily drink this on the rocks and be 100% satisfied. It's not a "wow" whiskey by any stretch. Think of it more as the whiskey you share with your old friend on the back porch on any given day that… just works.
3. Kirkland Signature Bottled-In-Bond by Barton 1792 Master Distillers Kentucky Straight Bourbon Whiskey
ABV: 50%
Average Price: $24 (1-liter bottle)
The Whiskey:
This whiskey was sourced for Costco's Kirkland Signature brand from the famed Barton 1792 warehouses by Sazerac. The juice is made from a base of 74% corn, 18% rye, and 8% barley. The barrels were aged for at least four years per "bottled in bond" regulations before they were blended and proofed down for this special release.
Tasting Notes:
Nose: There's a clear sense of old leather gloves next to brandy-soaked cherries covered in dark chocolate, creamy honey, and eggnog spices with a hint of sour mulled wine next to pecan waffles, brown butter, and maple syrup.
Palate: The palate has a big cherry moment that fades into fresh pears and winter spices — cinnamon, allspice, star anise, black licorice — before hitting a soft woody wicker note with a hint of wild sage.
Finish: The end lets the cherry and pear shine as old musty cellar beams and old red bricks with a hint of pear tobacco rolled with cedar bark.
Bottom Line:
This punches way above its price point. It's great. While it makes a killer cocktail, you can easily sip this on the rocks and be perfectly happy.
2. Jim Beam Single Barrel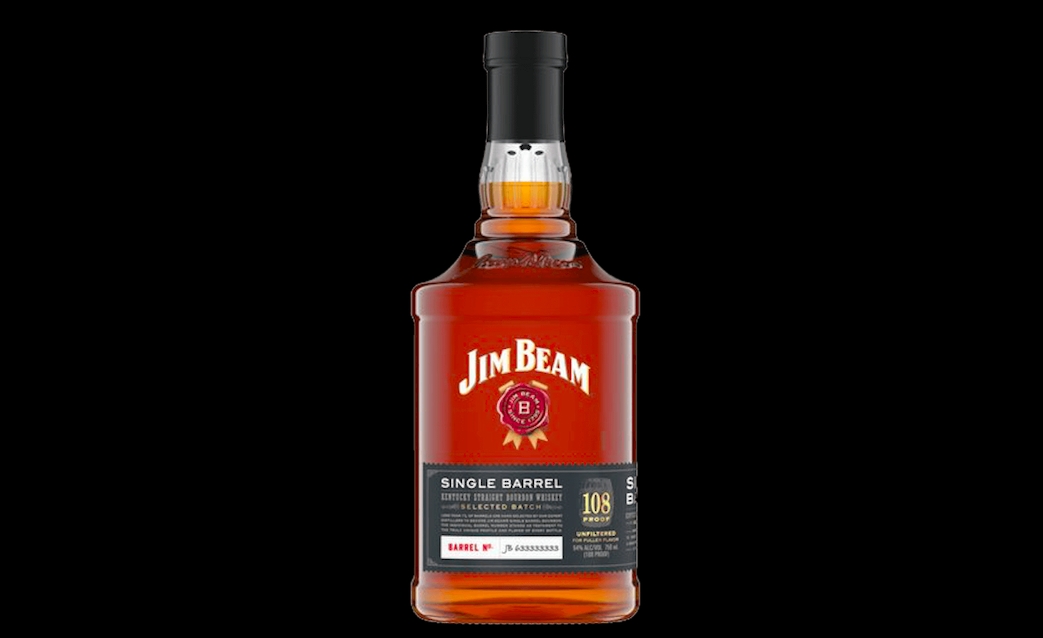 ABV: 54%
Average Price: $24
The Whiskey:
Each of these Jim Beam bottlings is pulled from single barrels that hit just the right spot of taste, texture, and drinkability, according to the master distillers at Beam. That means this whiskey is pulled from less than 1% of all barrels in Beam's warehouses, making this a very special bottle at a bafflingly affordable price.
Tasting Notes:
Nose: Vanilla pound cake and salted caramel are countered by spicy cherry tobacco, mulled wine vibes, and dark chocolate cut with orange zest and a hint of corn husk.
Palate: The palate brings in some floral honey sweetness and more orange oils with a sticky toffee pudding feel next to more spicy cherry tobacco and a hint of coconut cream pie.
Finish: The end amps up the cherry with a little more sweetness than spice before salted dark chocolate tobacco folds into dry sweetgrass and cedar bark before a hint of fountain Cherry Coke pops on the very back end with a sense of sitting in an old wicker rocking chair.
Bottom Line:
This might well be the best value bottle from Jim Beam's whole line. It's cheap but doesn't taste cheap for a single moment. It's classic Beam — cherry, spice, vanilla — that works wonders over a few rocks or built into a subtle, whiskey-forward cocktail.
1. Russell's Reserve Kentucky Straight Bourbon Whiskey 10 Years Old
ABV: 45%
Average Price: $29
The Whiskey:
Jimmy and Eddie Russell go barrel hunting in their Wild Turkey rickhouses to find this expression. The whiskey is a marrying of bourbons Jimmy and Eddie Russell handpicked with a minimum age of ten years old. They then cut it down to a very accessible 90-proof for bottling.
Tasting Notes:
Nose: This is just a straight-up classic with depth on the nose leading to rich vanilla, salted caramel, sour cherry, wintry spices, and a touch of old oak.
Palate: The palate opens with orange-oil-infused marzipan covered in dark chocolate next to bolder holiday spices, moist spiced cake, and a very distant whisper of barrel smoke.
Finish: The end is a lush mix of orange, vanilla, chocolate, and spice leading to an old leather pouch full of sticky maple syrup tobacco.
Bottom Line:
I've seen these on sale for $24.99 a bottle. I bought a case. This is great bourbon that's crazily low-priced. Shot it, mix with it, or just sip it — it's all good, folks.