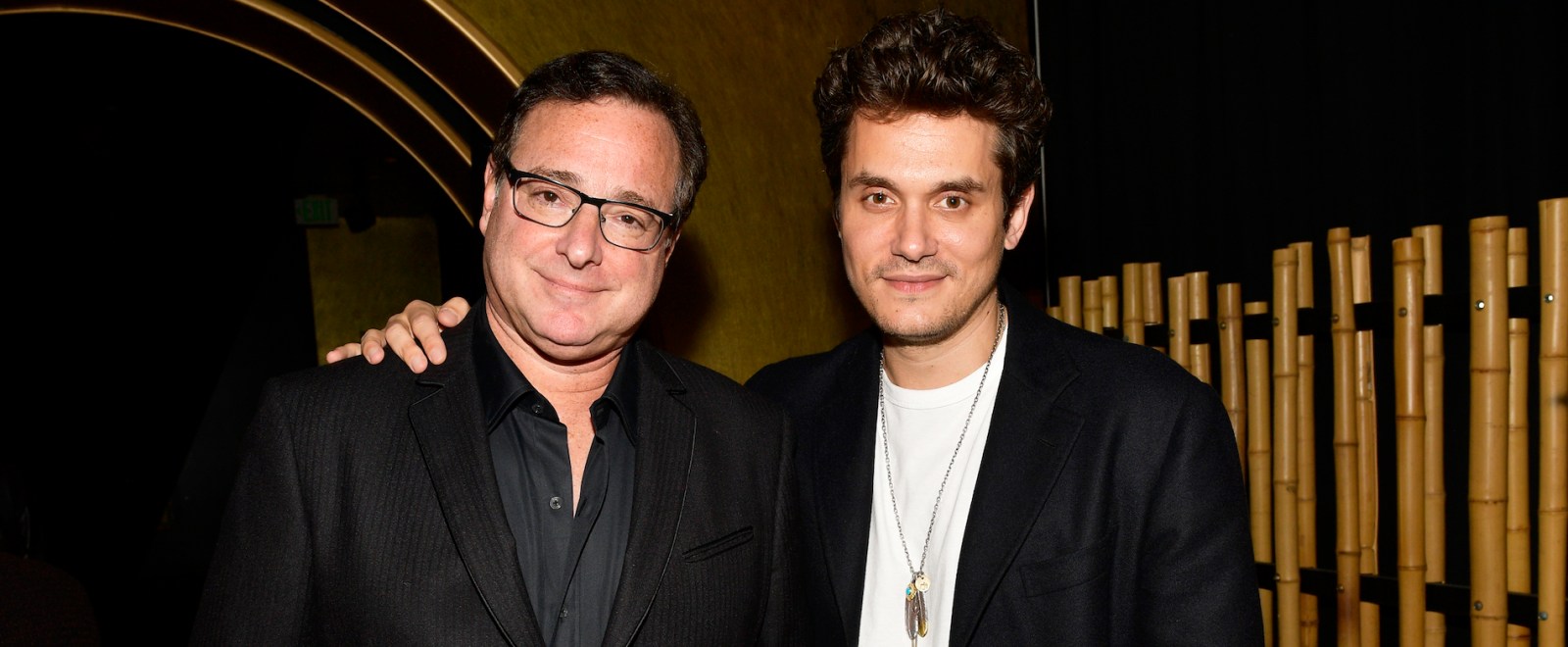 John Mayer recently opened up about the loss of his friend, comedian Bob Saget, on the first anniversary of his passing. The singer shared a sweet photo of Saget at an airport to Instagram on Monday, along with an emotional caption.
"One year ago today, we lost Bob Saget. I loved that guy. I love saying 'I loved that guy,'" Mayer wrote. "Soon after he left us, I couldn't finish those three words without falling apart, but now I say it with all the simplicity and complexity that love itself entails."
"I knew he was otherworldly while he was here," He continued. "Every moment we spent together was the stuff of Old Hollywood Magic, of dinners and drinks and stories and laughs and memories you knew were cutting deep grooves into your soul as the lathe was turning. Grief is a journey, and it's a profound trip that someone you lose takes as well; they leave the space around you and slowly climb a staircase to find a space within you."
Saget and Mayer had been friends for a long time after he reached out to the musician in 2006 about performing at a benefit. Mayer also went on to do a stand-up comedy set with his pal.
"He's such a great guy. He's such a good friend," Saget said, via CheatSheet. "He's just one of my dearest friends. I'm very lucky."
Following Saget's sudden passing last year, Mayer even helped his friend's wife, Kelly Rizzo, and encouraged fans to donate to the Scleroderma Research Foundation — a nonprofit that Saget frequently supported.