Rapper Gunna is looking to reenter the public fold and its good graces since his incarceration last May. While detained, the musician remained optimistic despite having his request for a bond denied three times. However, that didn't stop him from writing a letter to his loved ones calling 2022, "one of the best years of my life."
Although the "Pushin P" rapper has been out of jail for weeks, he's remained uncharacteristically quiet on social media until yesterday. Taking to Instagram, Gunna shared an image of himself inside of his lush home with the caption, "N****s acting like they switching to a side. But it's only one side," adding the hashtags #YslTheLabel #FreeThug&Yak to show his seeming advocacy for his label head, Young Thug who is still incarcerated and awaiting trial. The rapper closed the post with, "Gunna Bacc!"
Gunna's return to social media didn't stop there. The rapper also uploaded a message to Twitter, writing, "R.I.P Keed. I love you, and I miss you, twin." Unfortunately, Lil Keed, a fellow YSL Records artist, passed away shortly after Gunna's arrest.
R.I.P KEED ILY & IMY TWIN

— WUNNA (@1GunnaGunna) January 11, 2023
People didn't take too kindly to Gunna's mention of Young Thug or Lil Keed, including Lil Gotit, Keed's brother. So Lil Gotit posted a subtle response to Gunna's post. In the first message, Gotit writes, "N****s got to stop the cap," implying Gunna's public show of support for Young Thug is all a facade. Then Gotit follows it up with, "Don't call me twin," confirming all ties have been severed.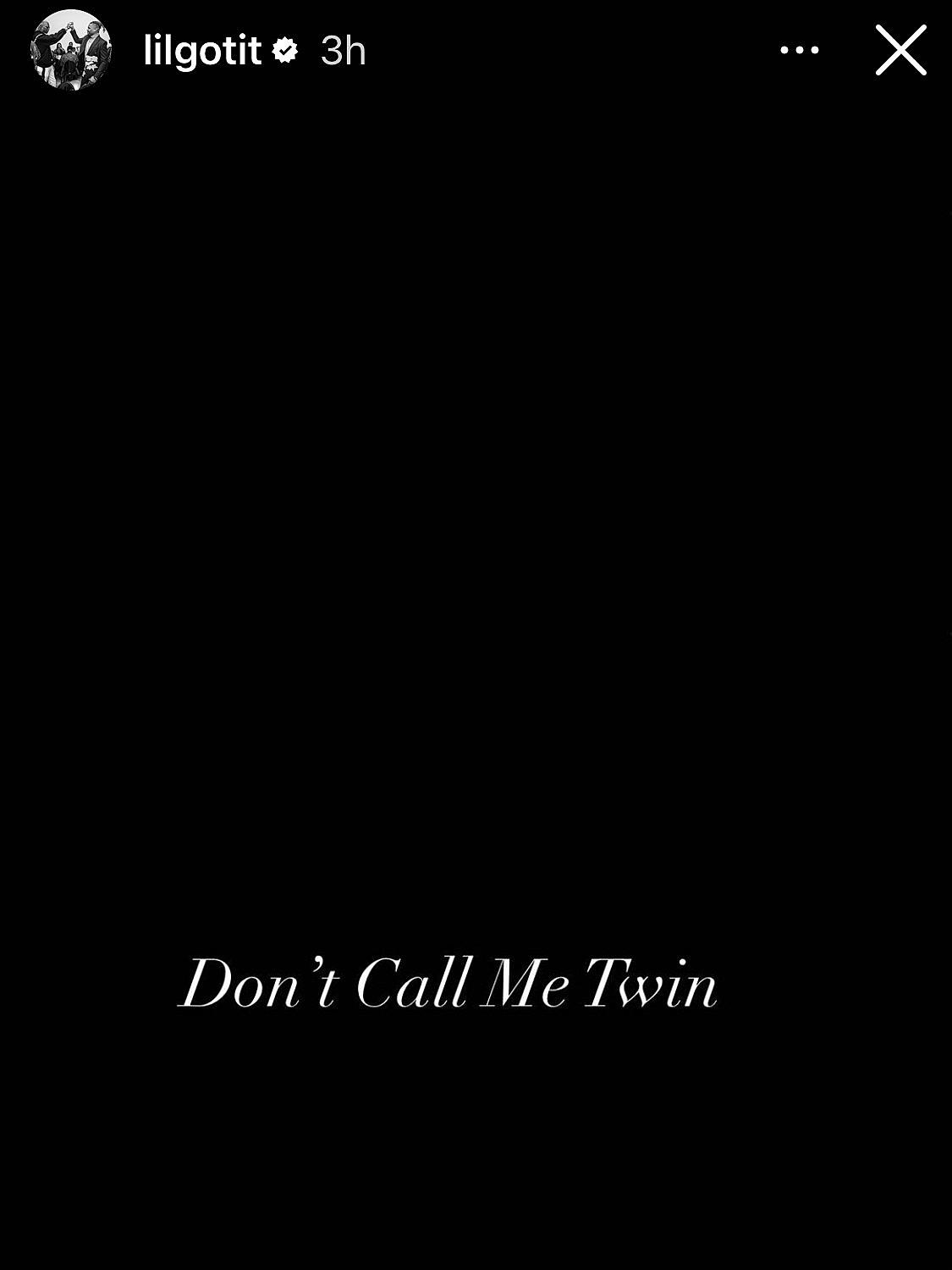 Notorious rap troll Tekashi 6ix9ine left a comment echoing Lil Gotit's sentiments, "In court, you said it was a gang. Here on Instagram, you're saying the label. LOL, you can't make this sh*t up."
Gunna's plea deal in court pic.twitter.com/pWbnKutUEH

— Daily Loud (@DailyLoud) December 15, 2022
Some artists covered here are Warner Music artists. Uproxx is an independent subsidiary of Warner Music Group.