US Girls are starting the year off strong with the announcement of their eighth album Bless This Mess, which arrives next month as a follow-up to 2020's Heavy Light. The news comes with the release of the lead single "Futures Bet" and a list of North American tour dates.
Meg Remy, the person behind the project, made Bless This Mess after giving birth to twin boys, making motherhood a major theme on the LP. It also includes features with Michael Rault and Marker Starling, and it has the previously released song "So Typically Now." The April run will have Jane Inc. opening, and it'll begin in Montreal, QC, and end in Toronto, ON, with east coast tour dates in between.
Listen to "Futures Bet" above.
Check out the album artwork and tracklist below, and find the tour dates beneath.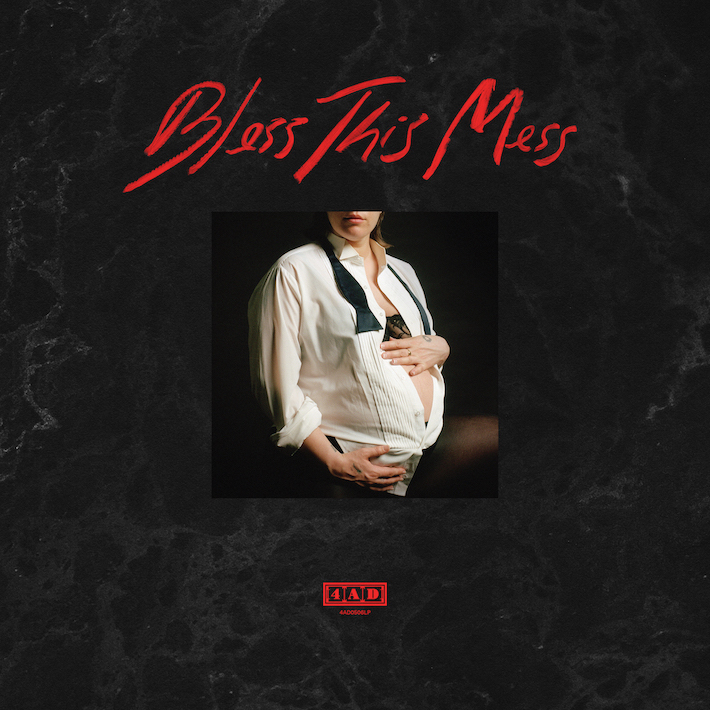 1. "Only Daedalus"
2. "Just Space For Light"
3. "Screen Face" feat. Michael Rault
4. "Futures Bet"
5. "So Typically Now"
6. "Bless This Mess"
7. "Tux (Your Body Fills Me, Boo)"
8. "RIP Roy G Biv" feat. Marker Starling
9. "St James Way"
10. "Pump feat. Alanna Stuart"
04/13 — Montreal, QC @ Center PHI
04/14 — Boston, MA @ The Sinclair
04/15 — Philadelphia, PA @ The Foundry
04/17 — Brooklyn, NY @ Elsewhere
04/18 — Washington, DC @ Union Stage
04/21 — Chicago IL @ Lincoln Hall
04/27 — Toronto, ON @ Velvet Underground
04/28 — Toronto, ON @ Velvet Underground
Find ticket information here.
Bless This Mess arrives February 24 via 4AD. Pre-order it here.