Oscar the Grouch has met his grouchy match.
Brett Goldstein, who plays lovable grump Roy Kent on Apple TV+'s Ted Lasso, appeared on Thursday's episode of Sesame Street. The actor and comedian played hide and seek with Elmo and Grover (you can watch the clip above) and lived the dream of every Muppets fan: he hung out in a trash can next to Oscar.
I'm framing this.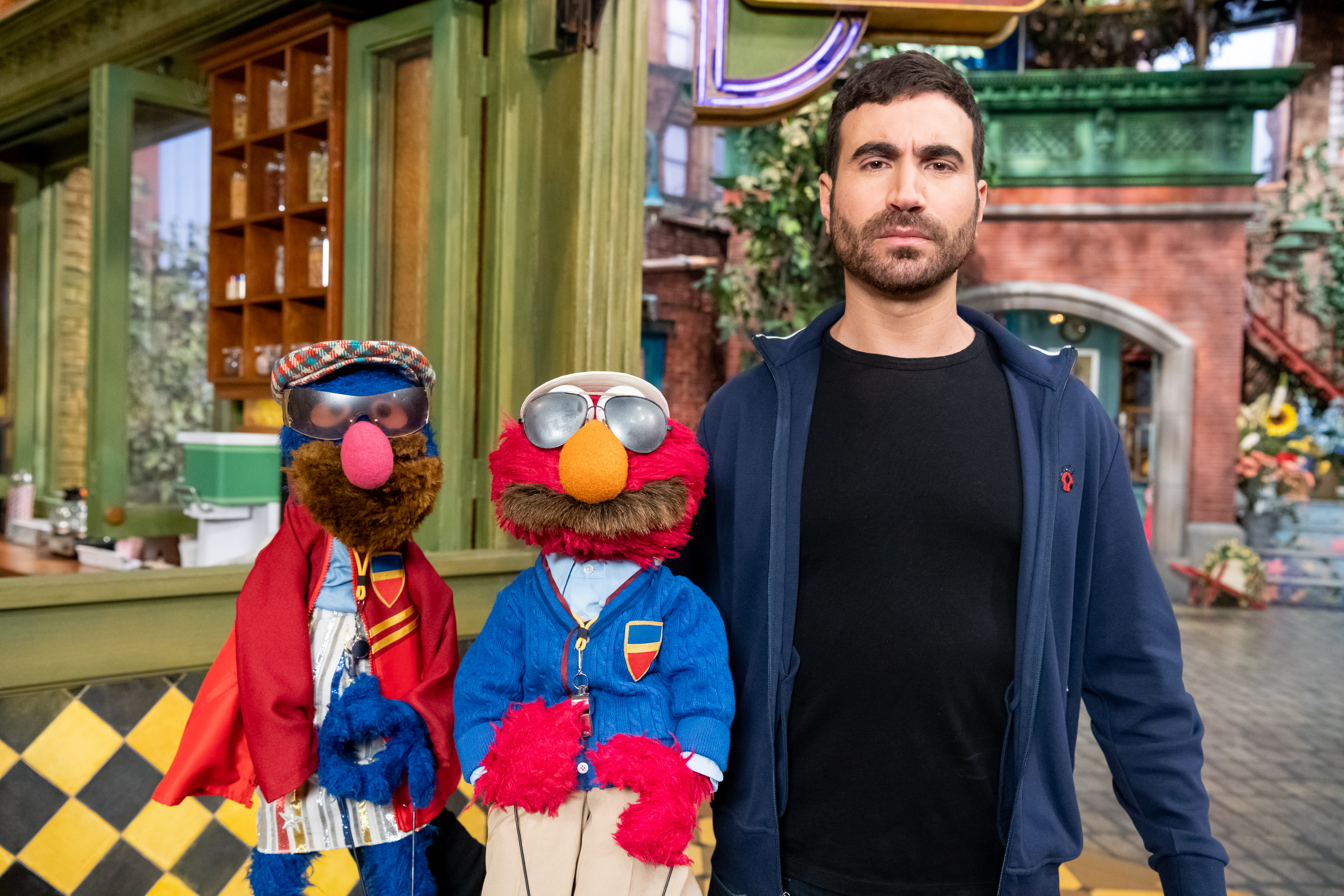 And these.
Back in December, Goldstein interviewed occasional Sesame Street guest Kermit the Frog, Miss Piggy (who has never been on the show), and Gonzo about his love of The Muppet Christmas Carol and what the Muppets should do next.
"You guys did A Christmas Carol, you did Treasure Island, you did The Wizard of Oz. Is there another classic you would like to adapt, and can I please pitch that we make Muppets Pride and Prejudice?" Goldstein asked the crowd of not quite mops, not quite puppets. "Ooh, yes! Pride and Prejudice, I'd love to do that," Miss Piggy responded. "Brett, you've got pull in this town. Can you get Pride and Prejudice and Piggy green-lit?" I will be a grouch until Disney makes Pride and Prejudice and Piggy.
Sesame Street is available to watch on HBO Max.