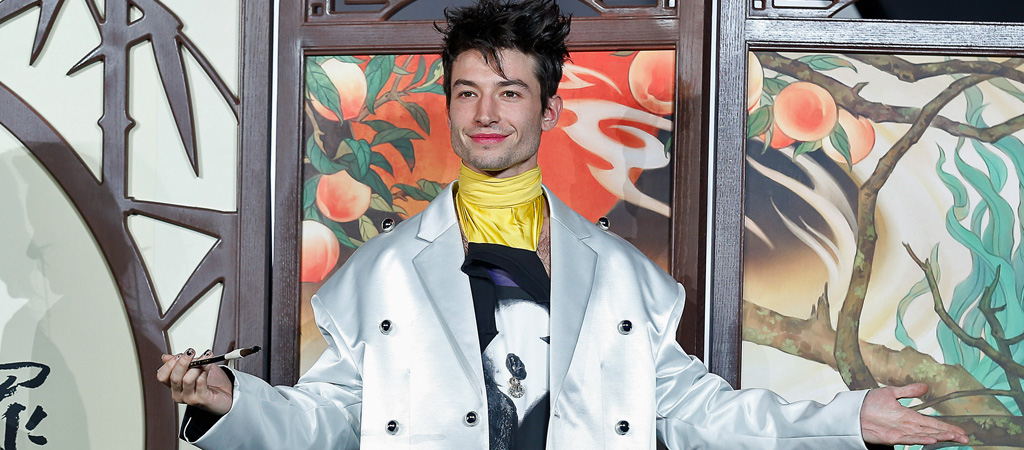 Ezra Miller has been awful quiet for the last few months. Ordinarily that would seem odd; after all, they have a big, hotly anticipated movie coming out. Then again, they did some things most people in their position wouldn't do. Last year, they kept making the strangest kind of headlines, from starting fights in Hawaii to being accused of brainwashing a teenager to maybe even starting a cult.
One of Miller's more mundane crimes involved allegedly stealing booze from a neighbor in Vermont. They were facing felony and larceny charges, which in Vermont faces a steep penalty of 25 years. Instead, as per NBC News, Miller has cut a plea deal in which they plead guilty to trespassing. Court documents show that they now face either an 89- or 90-day suspended sentence, a year's probation, as well as a $500 fine. At least they won't be sent to prison.
What this means for Miller's future at the already chaotic DCEU, much less press for this summer's The Flash, is up in the air. Last fall, as the headlines they inspired grew increasingly more troubling, Miller suddenly pulled a 180, meeting with Warner Bros. Discovery brass and releasing a statement apologizing for their actions and promising to do better.
What inspired the corporation to forgive Miller while punishing everyone involved in Batgirl, none of whom have been accused of choking people at an Iceland bar, as Miller has? It might have something with test screenings for The Flash going through the roof, promising some more multiverse madness for those who loved Spider-Man: No Way Home and the second Doctor Strange. Whether Miller will have to enjoy the success from while serving an alternative form of punishment — or if the James Gunn- and Peter Safran-led DCEU will replace him with some younger Barry Allen from an alternate dimension — remains to be seen.
(Via NBC News)