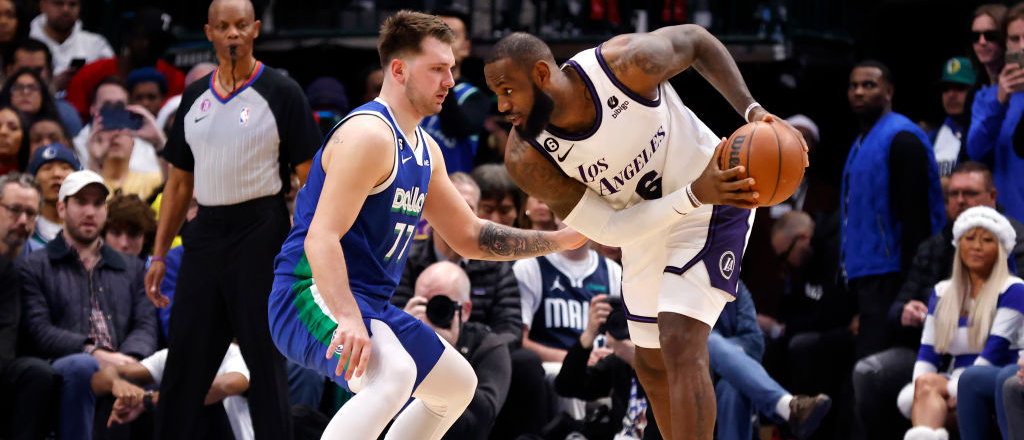 LeBron James will pass Kareem Abdul-Jabbar for the top spot on the NBA's all-time scoring list later this season, as he is 422 points shy at the moment. Given that James is averaging 29.1 points per game, he should break the record in the next 14-17 games (meaning right after the All-Star break).
Once LeBron passes Kareem, he figures to tack a bunch more onto that total given his stated goal is to play at least one season alongside his son, Bronny. That likely means he pushes close to or beyond 40,000 career points, setting what was once considered an unbreakable record even further out of reach. However, given the offensive explosion in the NBA and the prevalence of the three-point shot and 30-plus point scoring nights, it's possible someone tracks down James if they can match his incredible longevity.
That is the part of the equation that's going to be most difficult to manage, which is why Kareem's record stood as long as it did. Playing into your late 30s or 40s at that level is unheard of for a variety of reasons. Some challengers to the scoring record, like, say, Kevin Durant — currently just under 12,000 points behind Abdul-Jabbar — have missed such substantial time with injuries that, even as he goes into his mid-30s as a 30-point per game scorer, he just has too much ground to make up.
Others simply don't want to play that long. When looking at younger players that could challenge James' record, Luka Doncic stands out because of how quickly he's established himself as one of the NBA's elite scorers, already piling up over 8,000 points in just over four seasons. However, don't expect Luka to stick around nearly as long as James, as he has his eyes set on early retirement on a farm in Slovenia, as he told ESPN's Tim MacMahon.
"If you're saying me, there's no way," Doncic said before the question was even asked, "because I'm not playing that much."

…

"I don't know about 20 years," Doncic said after a 32-point, nine-rebound, nine-assist performance in a home win over James' Lakers that afternoon. "That's a long time to play basketball. I'd rather go back to my farm in Slovenia."
It's a tremendous quote from Doncic, and a friendly reminder that not everyone wants to play the game forever. Doncic might change his tune as he starts to approach his mid-30s, but he also could just walk away from the game. He'll have made a fortune playing basketball by the time he's been in the league for 12 years, much less 15-plus, and if he wants he can happily shut it down and enjoy some solitude on the farm rather than continuing to get his body ready for the NBA schedule.