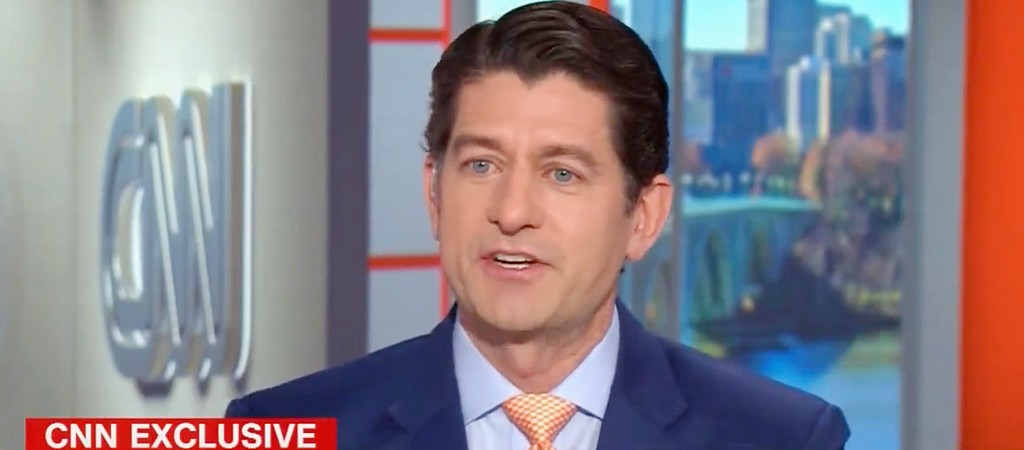 Paul Ryan delivered a scathing rebuke of Donald Trump this week as the former House speaker gave the Republican Party a bit too much credit for its current relationship with the one-term president. During an interview with CNN's Jake Tapper, Ryan offered his blunt assessment of Trump's political future following his recent string of failures.
"He's fading fast," Ryan said. "He's a proven loser who cost us the House in '18, he cost us the White House in '20, he cost us the Senate again and again, and I think we all know that."
However, Ryan painted a more rosy picture of the GOP who he claims is "moving past" Trump. "I can't imagine him getting the nomination, frankly."
While Ryan is correct about Trump being an albatross around the Republican Party's neck, he offered an unusual take on last week's chaotic House speaker vote that stretched on for days. Ultimately, Kevin McCarthy won after 15 rounds of voting, but he had to make a lengthy number of concessions and Trump reportedly made several calls behind the scenes on his behalf.
"Most of that wasn't personal," Ryan told Tapper. "Most of that was about fiscal responsibility. Most of that was about spending, inflation, and debt. That's great."
Did Ryan not see an entire four day circus where Matt Gaetz and a handful of fringe members held Congress hostage for days as fights broke about who or who wasn't still loyal to Trump? Because that doesn't look like a party who's "moving past" the former president.
(Via Aaron Rupar on Twitter)