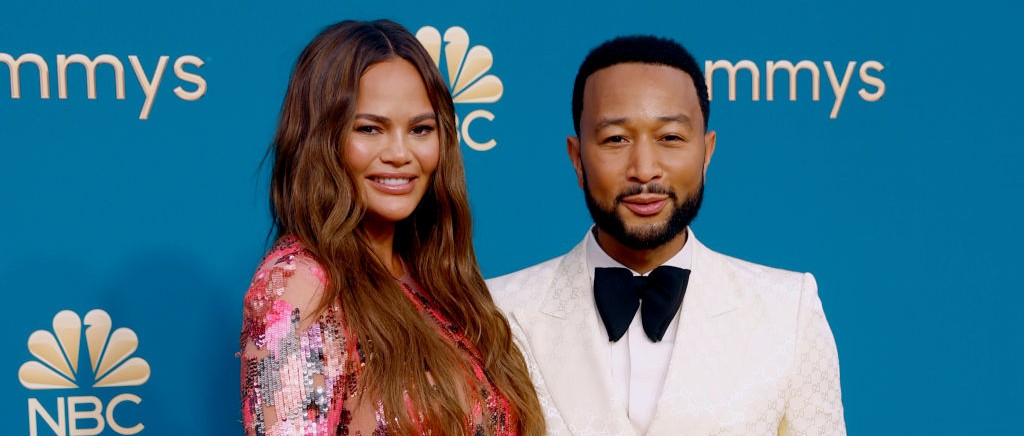 John Legend and Chrissy Teigen have reportedly welcomed their third child.
Legend revealed the news this Friday (January 13) during a private concert, People reports. He reportedly told the audience that he and Teigen had welcomed "the little baby this morning."
Legend continued, saying that he "didn't get a lot of sleep" but he felt "energized" after having spent "a lot of time" at the hospital overnight. The couple has not yet shared a name for the baby or any images of the baby on social media, however, Legend was said to be in bright spirits. He was said to have been over the moon, exclaiming, "What a blessed day."
Legend and Teigen are already parents to son Miles, 4, and daughter Luna, 6. In an interview on Good Morning Britain that took place last September, Legend revealed that Miles and Luna are excited to bring a new sibling into the family. He also noted that he and Teigen were approaching the pregnancy with caution after she had suffered pregnancy complications back in October of 2020.
"Whenever you lose a pregnancy there is always cautious optimism when you're pregnant again," he said. "because you never know what could happen and you've experienced that tragedy of losing one. But everything has been great so far, the kids are excited, we're all excited and can't wait to welcome the new baby into the world."