For too long, Megans have been underappreciated. But now everything has changed. M3gan, the thriller/satire from Blumhouse starring Allison Williams and M3gan the robot who has Instagram face, dance moves rivaling Tobey Maguire in Spider-Man 3, and a violence problem hit theaters last week and has put Megans on the map, so of course it is time to rank Megans.
From Megan Draper to M3gan, here are the Megans, ranked, including Megs and Meghans:
11. Meghan McCain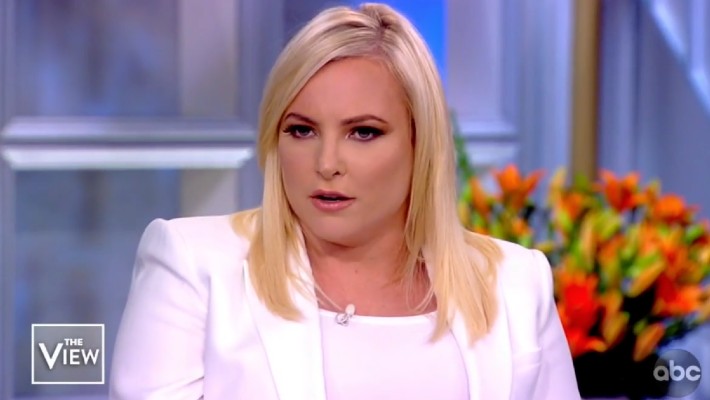 If there's one thing Meghan McCain is useful for, it is having an amusing, dumb take on something. As of publication, Meghan McCain has fully embraced her Megan status, making her profile pic a picture of M3gan. I don't respect her, but I do respect the bit.
10. Megan Fox
Megan Fox is the reason Jennifer's Body has become a cult hit: her performance as a literal maneater is better than anyone gave her credit for when it came out in 2009. Fox has had quite the deserved redemption arc over the years, but she would appear higher in the ranking if I didn't know that she drank Machine Gun Kelly's blood. Even when you are famous, there are some things you keep to yourself.
9. Meghan Markle
If she edited her husband's book, the Duchess of Sussex (who might not be that for long) might be higher in the ranking. Suits is streaming on Peacock right now, and she is better in that than whatever she and Prince Harry are doing right now.
8. Meg March from Little Women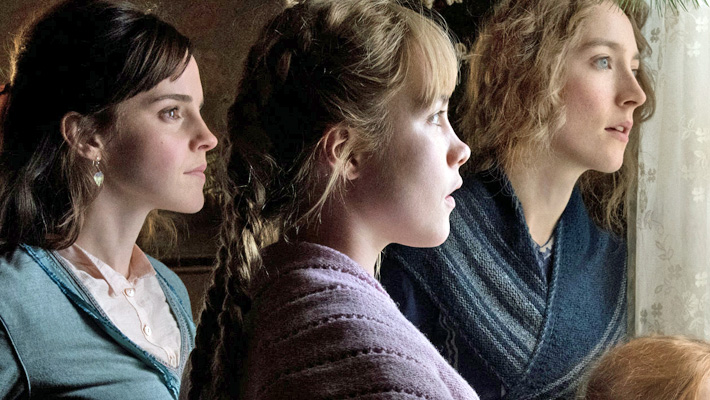 The oldest sister of the March girls from Little Women, Meg March is quiet, sweet, and attracted to the lives of the wealthy, although she knows she'll never live the life of luxury she craves. Throughout Louisa May Alcott's book and every movie adaptation, Meg grows as a person and comes to terms with her status and falls in love with her quiet and poor little Massachusetts life, despite her ambitious sister Jo's thoughts on the matter. Over the many film adaptations of the classic novel, Meg has been played by Janet Leigh, Trini Alvarado, and Emma Watson. In Greta Gerwig's 2019 adaptation, Emma Stone was originally supposed to play Meg, but was eventually replaced by Watson. I like to imagine that the timeline in which Stone played Meg is a much more chaotic timeline than this one, but the truth is that this is probably the worst timeline of them all (besides the one where James Corden starred in The Whale, directed by Tom Ford).
7. The Meg from The Meg (2018)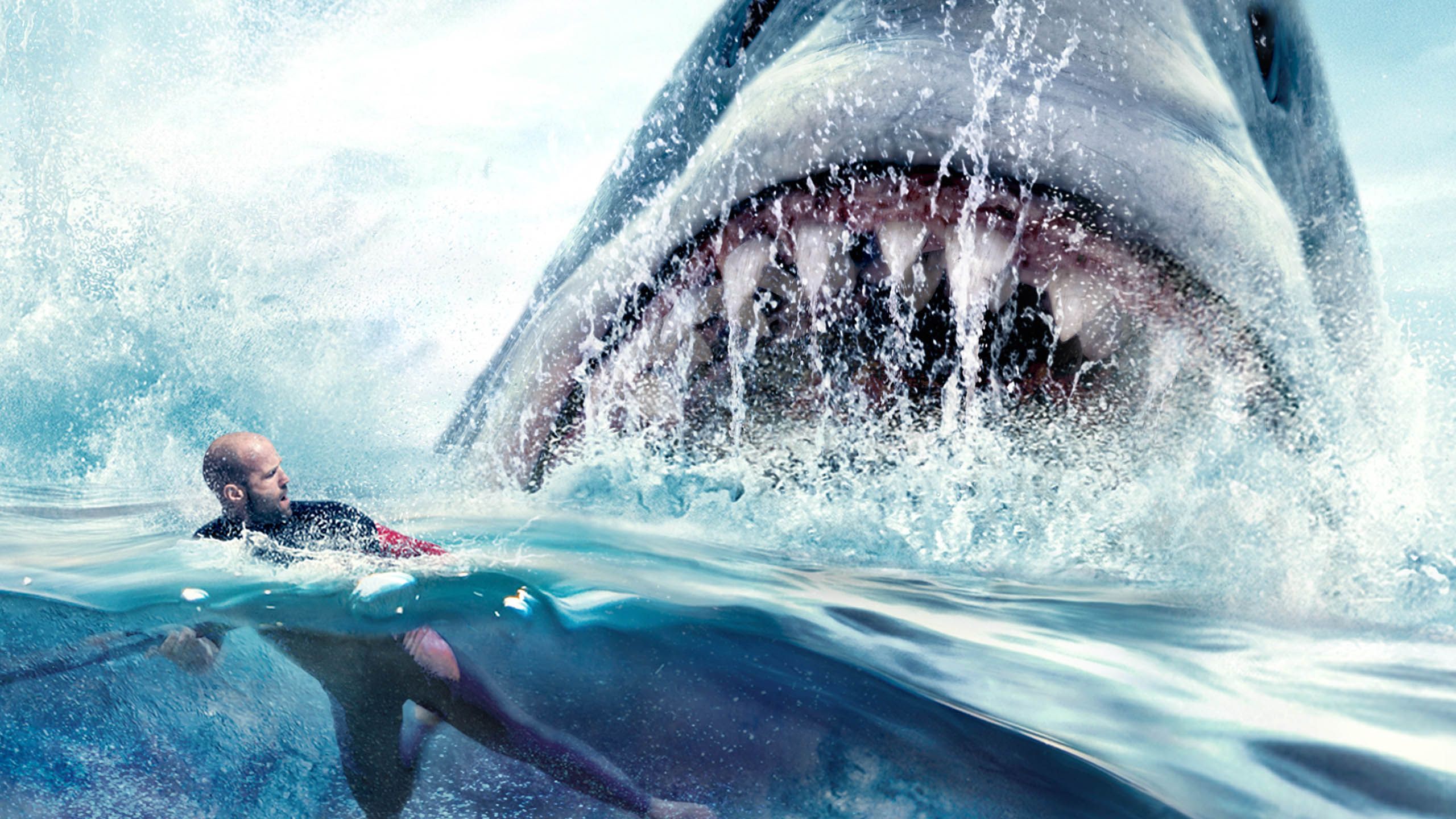 A big shark to match Jason Statham's big arms. Amazing. Good job, buddy!
6. Megara from Hercules (1997)
Megara is an independent and sarcastic bitch who happens to have a deal with Hades, god of death. Throughout the entire movie, this post-modern Disney princess acts like she is bored and wants the whole thing to end already. Unlike any other Megans or Megs, she has a bigger than physics would allow in real-life ponytail (which probably weighs more than her body), a purple Grecian gown, and hips so sharp they could cut someone who gets in her way.
5. Megan Mullally
Megan Mullally is best known for her role as Karen Walker, the pill-popping socialite with little to no grasp of reality on Will & Grace and her one-of-a-kind high pitch voice. She also played the ex-wife Tammy to real-life husband Nick Offerman's Ron Swanson on Parks and Recreation. While she may not have a number in her name, Megan Mullally is a Megan who is a gay icon.
4. Megan Draper from Mad Men
For a bit, the stylish and patient Megan Draper brought out the best in Don Draper. She made him happy, she got him to listen to The Beatles and live in the best apartment Manhattan has ever seen. But once Don realized she was ambitious, independent, and not willing to put up with his bullsh*t, he lost interest. "Zou Bisou Bisou" was embarrassing for everyone involved, from Megan to Don to everyone at the party to the audience, but Megan got through it and it's one of the most iconic moments in television history.
3. Meg Ryan
Meg Ryan is one of the best comedic actors to ever do it. Her first leading role as Sally Alright in When Harry Met Sally… turned her into an icon and immediately made cinema history with the orgasm scene. Ryan is the master of slightly neurotic, very romantic, type-A New York blondes with incredible 90s haircuts who fall in love with men they think they hate. Ryan's greatest performance, though? She isn't really a Megan: her real name is Margaret Mary Emily Anne Hyra. Meg Ryan is her stage name. Regardless, she has true Megan energy, and more so than some actual Megans.
2. Megan Thee Stallion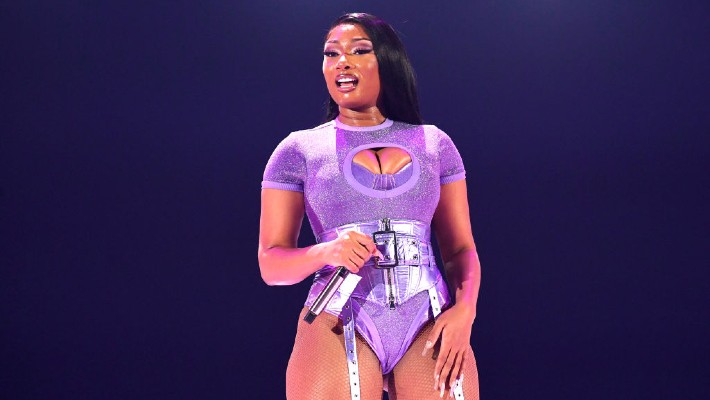 Megan Thee Stallion is one of the best new artists to emerge in the past five years, and she rose to the top quickly in the world of Megans. The American rapper first got attention for her freestyling videos on social media, and has since become a Grammy-winning recording artist. Since her first studio album Good News came out in 2020, Megan has influenced culture with her style and music, particularly with her Cardi B collab "WAP" which inspired most and angered conservatives who don't know how to have a good time. While she was racking up award after award in 2021, she got a degree in healthcare administration from Texas Southern University.
1. M3gan from M3gan
She is titanium. She is a mother. She is a father. She can sing. She can dance. She can murder and she will do it to children as well as the box office. She always wears tights and a cute little dress. Even when her hair is a mess, she is chic and terrifying. Megan is a true bestie and the best Megan of them all.