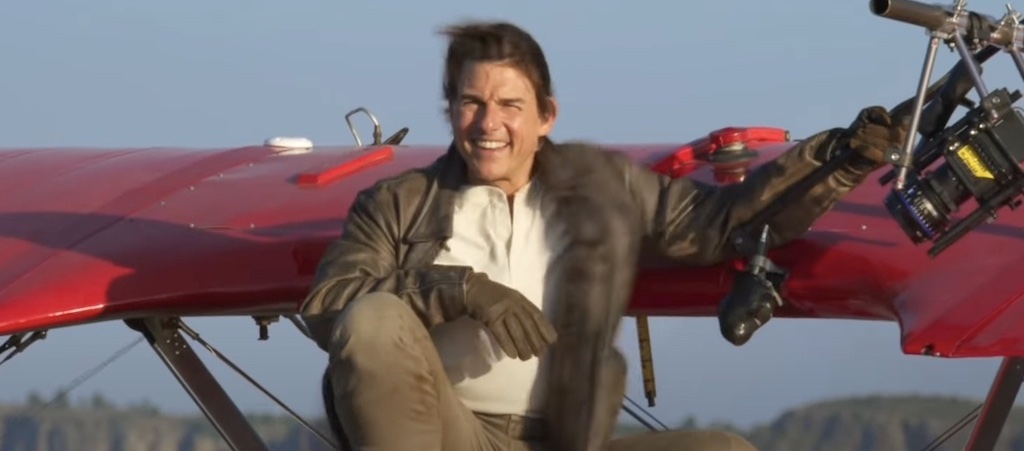 What can't Tom Cruise do? Last summer he turned 60 and he's still doing death-defying stunts, sometimes just for holiday videos. He even had his biggest-ever moneymaker just last year, over four decades into his storied career. Cruise is a fount of positivity, working on his birthdays and generally paying it forward. Now we're learning he helped save a highly acclaimed movie from being butchered by one of the most notorious Hollywood execs.
The New Yorker profiled Tár director Todd Field, who made his directorial debut over 20 years ago with 2001's In the Bedroom. The drama premiered at Sundance and it got picked up by a powerful distributor. Unfortunately that distributor was Miramax, whose then-honcho Harvey Weinstein was notorious for cutting up films in an attempt to make them more palatable to wide audiences. Field was afraid that would happen to his film, too.
"I was weeping in the bathroom," Field recalled. But he had an even more powerful friend, with whom he'd acted in Eyes Wide Shut (and whose cousin, William Mapother, had a major in the film).
"I called up Tom Cruise and said, 'Something terrible has happened,'" Field remembered. "He basically said, 'This is how you're going to play it. It's going to take you six months, and you'll beat him, but you have to do exactly what I'm going to tell you to do, step by step.' "
What was the plan? To let Weinstein slice and dice it up, wait for it to test badly. After that, Field would remind him of all the raves it got from Sundance, saying they should release it in its original form.
That's what he did, and that's one reason why In the Bedroom went on to gross several times its budget and accrue five Oscar nominations, including for Best Picture.
Field also rehashed a story he's told elsewhere: That it was Cruise who encouraged him, then an actor, to get into filmmaking. You're going to make movies," Cruise told him over dinner. Field told him a dream project was a film of Andre Dubus' short story "Killings," but he was worried he couldn't get the rights. "You're just making excuses," Cruise told him. "Figure it out."
The lesson: If you ever have a problem or need a word of encouragement, just contact your good pal Tom Cruise.
(Via The New Yorker)