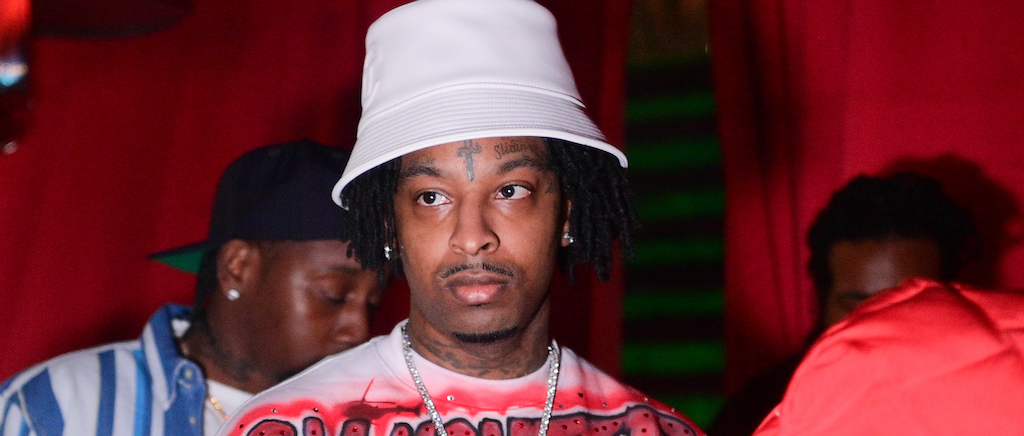 21 Savage, can you do something for yourself? Find a way to keep cool when on a recorded line. The rapper, real name Shéyaa Bin Abraham-Joseph, may have plans to live a long life, but it might just be spent behind bars if he keeps it up.
A heated exchange with a user on the audio-based social media platform Clubhouse could land him and an unknown associate in hot water. Savage's sassy flexing of machismo end in several unintended emotional confessions on alleged criminal activities in Chicago.
As tempers flared, 21 Savage screamed to the user, "You waited for this moment your whole life, so you could argue with a n**** on Clubhouse." He later said, "You keep letting all these Chicago n****s boost your head up, like y'all n****s ain't dying in real life. Stop playing."
The rapper then let slip, "Every n**** on we beef with, 30 of they n****s get smoked and don't nothing happen to us. In real life. It's real life." Savage ended with, "Aye, cap, you from Chicago. I advise you to shut the f*ck up, cause the n****s that I f*ck with up there spanking sh*t, so stop playing. Y'all ain't spanking nothing, n****. You will die."
Given 21 Savage's past criminal record and the current political climate in Atlanta, as seen in Young Thug's ongoing RICO case, he needs to step away from social media.
Some artists covered here are Warner Music artists. Uproxx is an independent subsidiary of Warner Music Group.