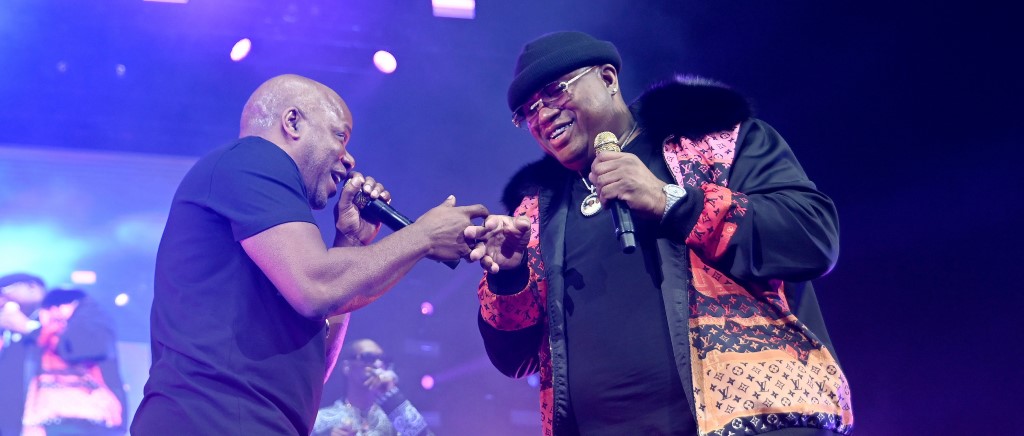 Although the NBA has really embraced hip-hop in the past decade or so (especially compared to its earlier regard to the culture), few of the league's franchises are as closely entwined with their city's rap culture as the Golden State Warriors. Bay Area rap legends like E-40 and Too Short and rising stars like P-Lo aren't just regulars on the courtside seats, they are an integral part of the team's operations, often partnering for events in the area meant to strengthen the Dubs' community ties and participating in the recent championship parade.
In fact, they are so much a part of the team that they were even invited to join the Warriors for their White House visit earlier this week. E-40, Too Short, and Mistah FAB, as well as Bay radio mainstay Sway Calloway, posted photos from the event, posing with Vice President Kamala Harris, former House Speaker Nancy Pelosi, and of course, the portrait of President Barack Obama.
E-40 and Too Short recently teamed up with fellow California rap pioneers Ice Cube and Snoop Dogg to form Mount Westmore, releasing two albums in 2022. However, the Northern California half of the group currently appears to have the upper half in their intrastate basketball rivalry. While both the Warriors and Snoop and Cube's beloved Lakers are both absolutely struggling in the Western Conference compared to recent seasons, the Lakers are currently 11 games out of playoff contention at the moment, while the Warriors sit in the 6th seed, ahead of the Clippers and Mavericks.