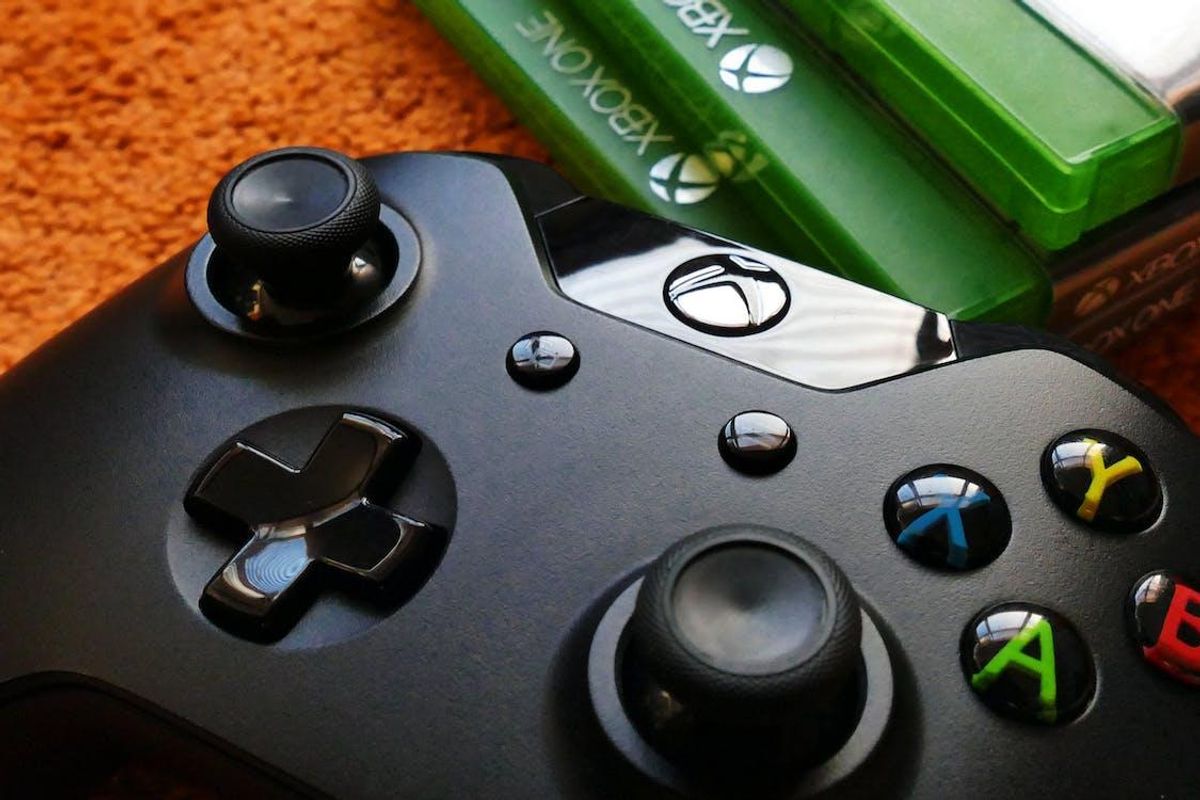 WCNC reports that Nash Johnson, an 8-year-old boy in Lexington, Kentucky, wanted an Xbox, but his $5-a-week allowance wasn't enough to make it happen. An Xbox costs about $300 so at that rate, it would take him five years to save up enough money to buy one.
Nash figured he'd earn money a lot faster if he got a job. He saw a "help wanted" sign in front of Drake's restaurant near his grandmother's house so he went online and applied for a dishwasher position. "I'm very good at washing the dishes," Nash told WCNC.
The only problem for Nash was that you have to be 16 years old to get a job in Kentucky. The application caught the attention of the management at Drake's and they reached out to Nash to speak with him.
"At the very bottom of the application, he put that he was 8 years old … and when the kitchen manager saw the application, she just assumed that he forgot to put the 1 in front of the 8. And so she called him in very innocently," Mark Thornburg, the chief operating officer at Drake's, told Good Morning America. "The number that he put on [the application] was his grandmother's house and … she asked for Nash and Nash gets on the phone, and he says, 'Well, I'm only 8 years old.'"
---
Nash's mom, Belinda Johnson, thought it was funny that her son applied for the job but it didn't surprise her one bit. "That kid is not afraid to fail. He's a go-getter," she said.
Financial literacy is a big thing in the Johnson household, which isn't the case in a lot of American homes. A recent CNBC + Acorns Invest in You survey found that only 15% of parents talk with their children more than once a week about household finances and 31% never do.
Belinda gives her son three jars so he knows what percentage of his money he should spend, save and give. After looking in his jars he realized he needed to put more money in the "save" jar. "He's like, 'I can get me more money if I get me a job,'" Belinda said.
Even though Nash didn't get hired at Drake's, the restaurant's management invited him to a new hire orientation to show him what it's like to start a new job. At the orientation, Nash was given an official Drake's employee shirt.
"I tell a lot of people he would have been just as happy with his uniform shirt because his eyes got about as big as a softball. I mean, he was so excited when I gave him his uniform shirt," Thornburg told Good Morning America. They also taught Nash how to use the dishwasher, should he'd be ready to work for the restaurant when he's older.
u201cThis is what I'm talking about!!! Love this kid! If you want something,, work hard for it!!nnLexington 8-year-old applies for Drake's dishwasher job to buy Xbox https://t.co/CkpEtIHtoh via @WDRBNewsu201d

— Mike C (@Mike C)
1667578189
But, by far the best part for Nash at the orientation was when Thornburg gave him a new Xbox for having such a great work ethic. Thornburg says the gift "changed the little guy's life for sure."
"We got to do something for this young man. He's obviously very special," Thornburg said, adding that the third grader is "definitely is the youngest applicant" he's ever had.
Few things will carry a person further in this world than having the willingness to go out and work for the things they want in life. Kudos to Belinda for instilling financial literacy in her son and to the management at Drake's for encouraging his work ethic.