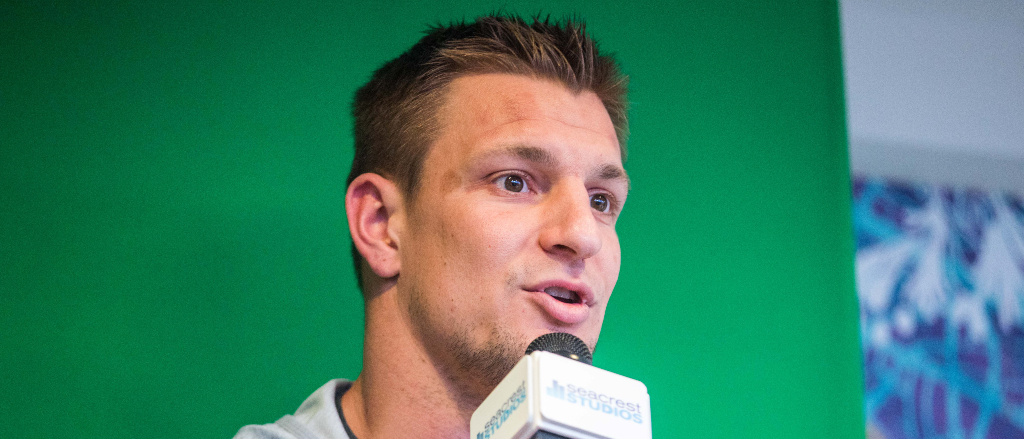 A class-action lawsuit against Mark Cuban and the Dallas Mavericks may end up featuring Rob Gronkowski as a defendant. According to The Athletic, Gronkowski's work as a brand ambassador for Voyager Digital, a cryptocurrency lender in the midst of bankruptcy proceedings, could potentially lead to him being pulled in alongside Cuban and the Mavs, which were both sued for their decision to promote the company.
Gronkowski was subpoenaed last month, per court documents, and an email indicated that brand ambassadors for Voyager could be pulled into the lawsuit.
Via The Athletic:
"We have set the depositions of Rob Gronkowski," Adam Moskowitz, the plaintiffs' attorney, wrote in the email.

Asked if the retired tight end is likely to be a defendant, Moskowitz wrote to The Athletic, "He is not a named defendant yet, but the court gave us until Feb. 24 to file an amended complaint against Voyager (such as adding defendants, claims and plaintiffs), we know he was a 'Brand Ambassador' for Voyager who 'promoted' the unsecured securities (the 'interest accounts'). We served him with a third-party subpoena, and we have named all of the FTX 'Brand Ambassadors' in our pending federal class action."
Gronkowski, Cuban, and the Mavs are far from the only big names (in the world of sports and culture at large) to get pulled into crypto-related lawsuits. As The Athletic article details, those efforts may have a tough road ahead due to previous rulings. If nothing else, though, it's easy to imagine that being linked to these lawsuits may give celebrity endorsers cause to think twice before jumping onto the next bandwagon.