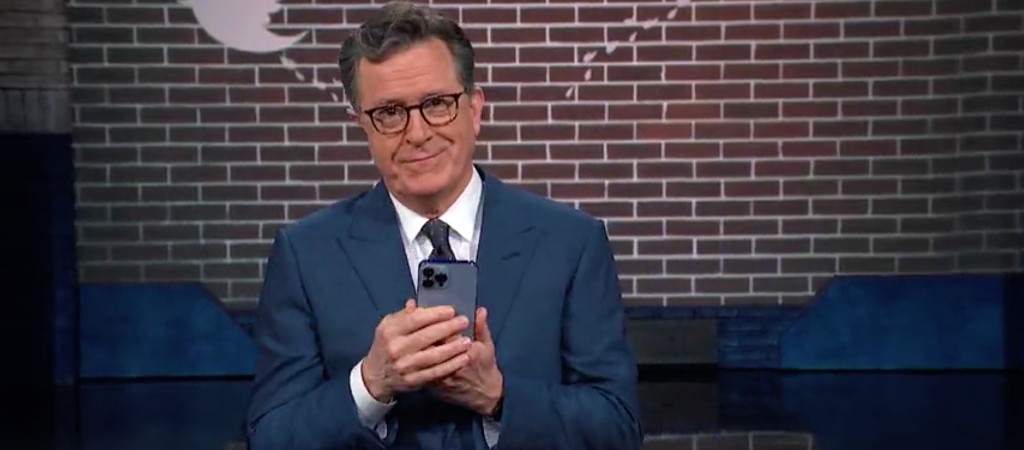 George R.R. Martin has long delighted and, these days, confounded readers. On the one hand, people sure love A Song of Ice and Fire and its TV show, Game of Thrones. On the other, they love it so much they can't wait for the author to finally finish the sixth installment, which has taken him over a decade. In terms of speedy writing, Martin has nothing on one of his idols, Roger Zelazny. Whereas it's taken Martin some 27 years to write almost six books, Zelazny was able to crank out 10 books in his series The Chronicles of Amber in "only" 21 years. There's even a chance Martin will get one of his wishes — to see Amber get adapted for television — before he finally completes Winds of Winter.
As per The Hollywood Reporter, a television series adaptation of Amber is now in the works, and from an unlikely source: Stephen Colbert. The late night host and Daily Show alum has many other interests beyond comedy. One is fantasy. And like Martin he loves Zelazny's magnum opus. The show is in the early stages of development. It doesn't even have a writer or writers yet. Nor does it have a home, although Colbert's production company has a first-look deal with CBS.
The press release describes the plot of Amber as concerning Corwin, a man "who awakens on Earth with no memory, but soon finds he is a prince of a royal family that has the ability to travel through different dimensions of reality (called 'shadows') and rules over the one true world, Amber."
Should Amber make it to air, it will join other recent fantasy series, such as Netflix's The Sandman, which also has a ton of material from which adapters can draw.
Martin gushed about Amber on his blog as recently as last October. "I am a fantasy fan, and I want more fantasy on television," he wrote. "Most of all, I want Roger Zelazny's Nine Princes in Amber [the series' first book]. I will never understand why Corwin and his siblings are not starring in their own show. And hey, if epic fantasy continues to do well, maybe we will finally get that. A boy can dream."
Looks like Martin may get his wish, just as his his fans may (eventually) get theirs.
(Via THR)