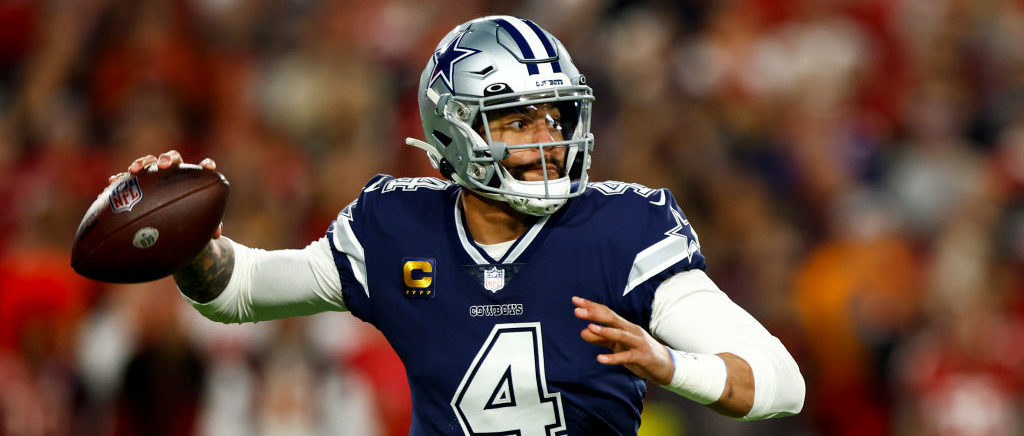 The NFL Playoffs got underway with an up-and-down "Super Wild Card" weekend, and fun was had by all. The Chargers gave away a massive lead, the Bucs flopped in prime time on Monday, and the Bills flirted with utter disaster against the Dolphins. Oh, and there was plenty more. In this space, the results were ugly, in part due to Buffalo's inexplicable meltdown near the end of the first half, and there are fewer games to handicap this time of year. Alas, we press on, and the Divisional Round is here beginning on Saturday.
Before we roll into this week's card, let's gauge the full season performance.
Wild Card: 1-4
2022 Season: 49-42-2
Come get these winners.
TEASER: Kansas City Chiefs (-2.5) over Jacksonville Jaguars and Philadelphia Eagles (-1.5) over New York Giants
This is pretty square, which terrifies me, but I do think there is value here. Kansas City should be able to get home against an overmatched Jacksonville team, and Andy Reid is 30-6 with more than 10 days to prepare. New York is a public side at this point, but Philadelphia has the rest edge, the (much) more talented roster, and the ability to game plan to keep Daniel Jones in the pocket. Give me the favorites.
Buffalo Bills (-5.5) over Cincinnati Bengals
There is all kinds of sharp action on Buffalo here, pushing the line up despite public sentiment on Cincinnati as an underdog. The Bills played with their food last week and will need to be better here. I do think Buffalo will be able to get heat on Joe Burrow given Cincinnati's decimated offensive line, and Josh Allen gets right here.
Buffalo Bills and Cincinnati Bengals UNDER 49 points
This has the feel of a potential shootout but, as noted above, the Bengals may not be able to protect Burrow like they need to. I also think Cincinnati's defense is a bit undervalued, and being able to grab 49 here is helpful. Let's get home at 27-17 or something.
Dallas Cowboys (+4) over San Francisco 49ers
Dallas probably isn't as good on offense as it looked on Monday evening, and the Cowboys are seemingly always a public side. That isn't really the case here, though, as the Niners are getting all kinds of accolades with Brock Purdy at the helm. Purdy struggled mightily in the early going against Seattle and, while he figured it out, Dallas is a different animal.
Dallas Cowboys and San Francisco 49ers UNDER 46.5 points
I trust both of these defenses to a decent degree, and I'm certainly lower on the Purdy experience than most. I have some fear that Dallas can beat San Francisco's secondary but, if that happens, at least we'll probably get the underdog to the window.