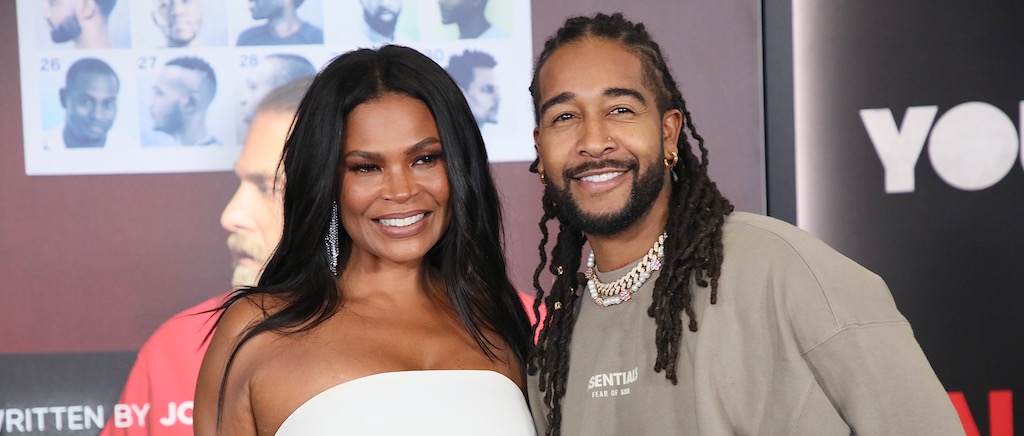 Ime Udoka's reported infidelity and inappropriate behavior may have lost him his job as the Boston Celtics' coach and disrupted the team's post-championship-run season, but at least one person seems to have benefitted from his epic fumble. And that person is Omarion.
Yeah, that's right. Omarion. R&B singin' in the rain, fake crip-walkin', former boy band member, meme-sparking Omarion. But how did he benefit, as he is decidedly not an NBA player? Well, this video from the premiere of Netflix's race relations romcom You People might clear up that question:
pic.twitter.com/NL8zleciLe

— OMARION (@Omarion) January 20, 2023
Yup. That's Nia Long. The fantasy of a million millennials (including J. Cole). The inimitable star who had roles in formative pop culture pillars such as Boyz N The Hood, The Fresh Prince Of Bel-Air, Friday, and The Best Man. And she is HOLDING. HANDS. with Omarion.
The men, understandably, are not okay.
See this why they took you off Bed rock

— Mike Oxlong (@akaSwipeHer) January 20, 2023
I'm so happy for you bro! pic.twitter.com/rwLnwyI1hF

— Fungai M (@fuji_205) January 20, 2023
Man it should be me pic.twitter.com/ptVx6tO9xy

— Al Simmons(14-3) (@DrPhil1881) January 20, 2023
Omarion himself seems pretty happy about it, just judging from his expression in the video above.
Meanwhile, You People, which stars Jonah Hill and Lauren London and caught some flak online for its similarities to Sidney Poitier's 1967 Guess Who's Coming To Dinner (and it's less-beloved 2005 remake starring Bernie Mac and Ashton Kutcher), is streaming today on Netflix. It's… decently funny, especially if you're actually from L.A., where it's set. Otherwise, maybe just stick to Poitier's classic.