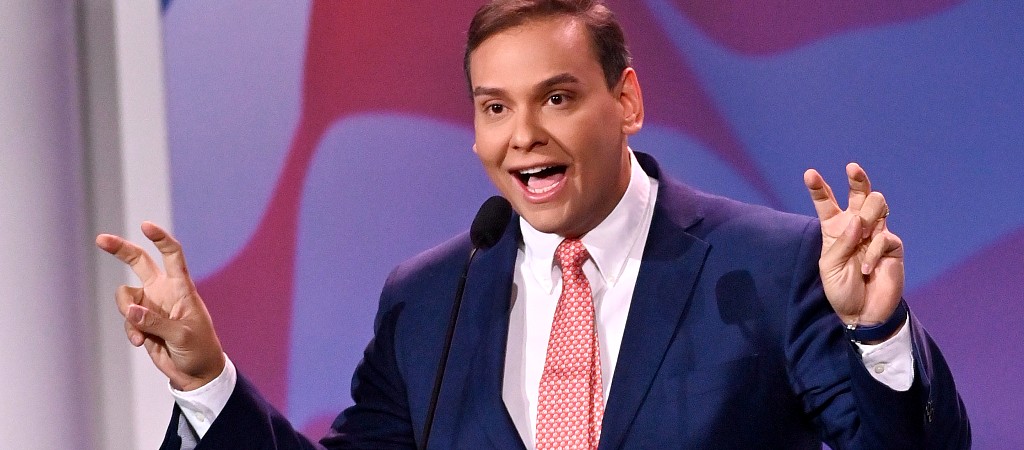 For weeks barely a day has gone by without some leftfield, sometimes disturbing, usually creatively surreal allegation made against newly sworn-in GOP representative George Santos. He embellished his CV. He lied about his heritage. He wasn't above claiming his mom died in the 9/11 attacks. Last week someone dug up a photo and then a video purporting to show young Santos as a drag queen during his time in Brazil. Santos of course denied that one, but there may be proof that he confirmed it a long time ago.
Politico checked in on the Wikipedia bio for a user named "Anthony Devolder," a much-used alias for the embattled new congressman. It's lousy with spelling and grammatical errors. But it also includes a startling admission, claiming that he "startted [sic] his 'stage' life at age 17 as an gay night club [sic] DRAG QUEEN and with that won sevral [sic] GAY 'BEAUTY PAGENTS [sic].'"
The page was last edited on April 29, 2011, strongly suggesting it wasn't some modern day chucklehead trying to spread misinformation about a guy with enough problems. The bio also contains basic information about Santos (or Devolder), including that he was born on July 22, 1988 to a Brazilian family with a European background.
Snatos has used the Anthony Devolder alias plenty of times before, including with the Navy veteran who accused him of stealing fundraising money for his dying dog (which then died).
For months, the GOP has turned drag queens into an unexpected and bizarre target of their culture warfare, even after a gunman shot up a drag queen show.
Meanwhile, new Speaker of the House Kevin McCarthy punished Santos for misleading voters into electing him to Congress: He only appointed him to multiple lesser committees.
(Via Politico)