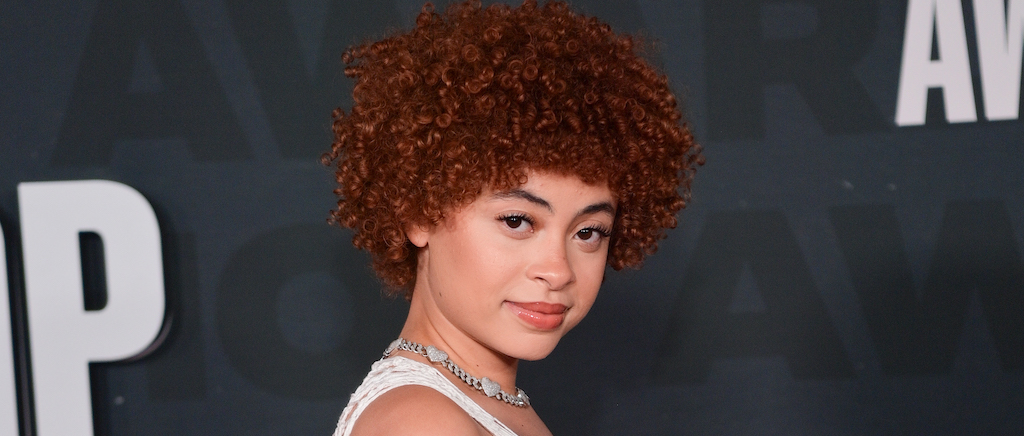 Last night, Ice Spice suddenly dropped her new debut EP, Like..?, and fans were buzzing. Even more iconic was the EP's tracklist, which features a track called "Princess Diana," named after the late Royal.
"Nowadays I be duckin' them cameras / And they hype that I'm up on them banners / Callin' my phone, but they know I don't answer (Why?) / In the hood I'm like Princess Diana," Ice Spice rhymes on the song.
Her fans were immediately obsessed with the energy, as many had compared the rising star rapper to Princess Di on social media. She clearly has seen the memes and decided to use them to her advantage. It also doubles as Spice crowning herself as royalty.
"i know Princess Diana is looking down at her kids Harry & Ice Spice rn with joy in her eyes," one fan wrote, including Prince Harry in the mix.
"u literally have no clue about the connection between ice spice and lady di, ice spice is princess diana reincarnated, pls take down ur comment as i find it extremely offensive," another added.
Continue scrolling for some additional fan reactions to Ice Spice's "Princess Diana." Listen to the song here.
Ice Spice's new Like..? EP is out now via 10K Projects. Buy/stream it here.