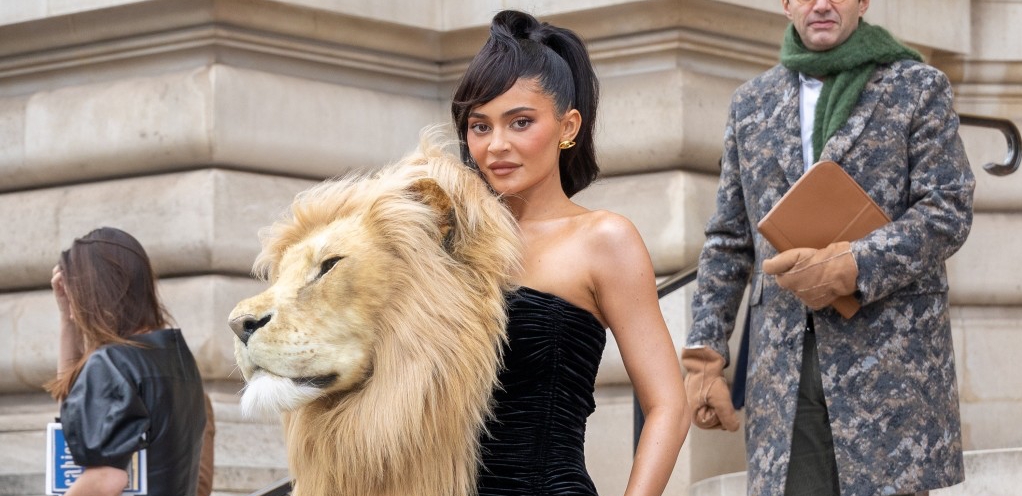 Kim Kardashian recently attracted negative attention for her arguably distasteful collection of artifacts that once belonged to dead celebrities. On that same wavelength, younger sister Kylie Jenner is receiving criticism due to an "artifact" of her own. The monstrosity in question (fashion mishaps may run in the family) just so happens to be a faux, although still questionable, lion head on a Schiaparelli gown at the French fashion house's Haute Couture show at Paris Fashion Week (also attended by Doja Cat, who was covered from head to toe in Swarovski crystals).
Surely, attention was the name of someone's game here, and here's a full-on view of the dress as it materialized for cameras.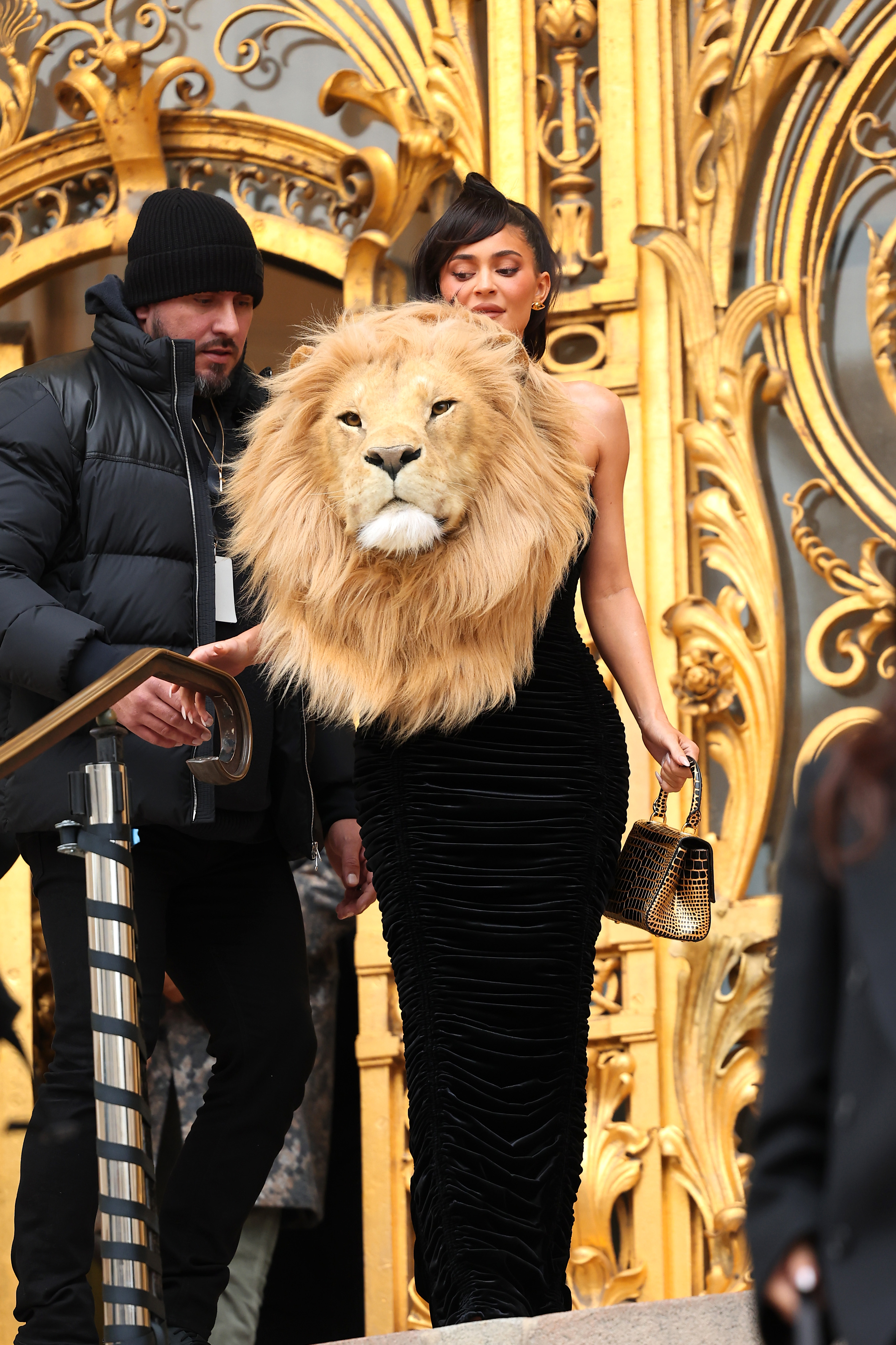 The look on Kylie's face seems slightly awkward, but she did make clear that she dug the dress. Kylie thanked designer Daniel Roseberry and Schiaparelli with a "BEAUTY AND THE BEAST"-themed caption on Instagram: "wow i loved wearing this faux art creation constructed by hand using manmade materials. beautiful beautiful."
Obviously, this dress did not include a real lion's head, but it's as realistic-looking as plush can possibly be. One wonders what the point of the dress was as conceived, or why the lion's head is necessary at all. After Vogue posted by-the-runway footage on an Instagram reel, the comments were not kind.
"You guys relax, this is a promo for the new Zoolander!!!" appeared to be the nicest of the top comments. Otherwise, one user asked, "Why why why even imitate this. I'm thankful it's faux but the imagery is still disturbing." Some chimed in to call the dress "horrifying" and "devastating," and others declared, "[G]lorifying poaching is not fashion" and "Stop cruelty to the animals!!" Still another user wrote, "As a South African, This is wrong on so many levels, The king of our jungle is not a fashion statement, like WTF."
"WTF" sums this one up pretty well. It's hard to imagine that anyone thought this was a great idea. #Fashion