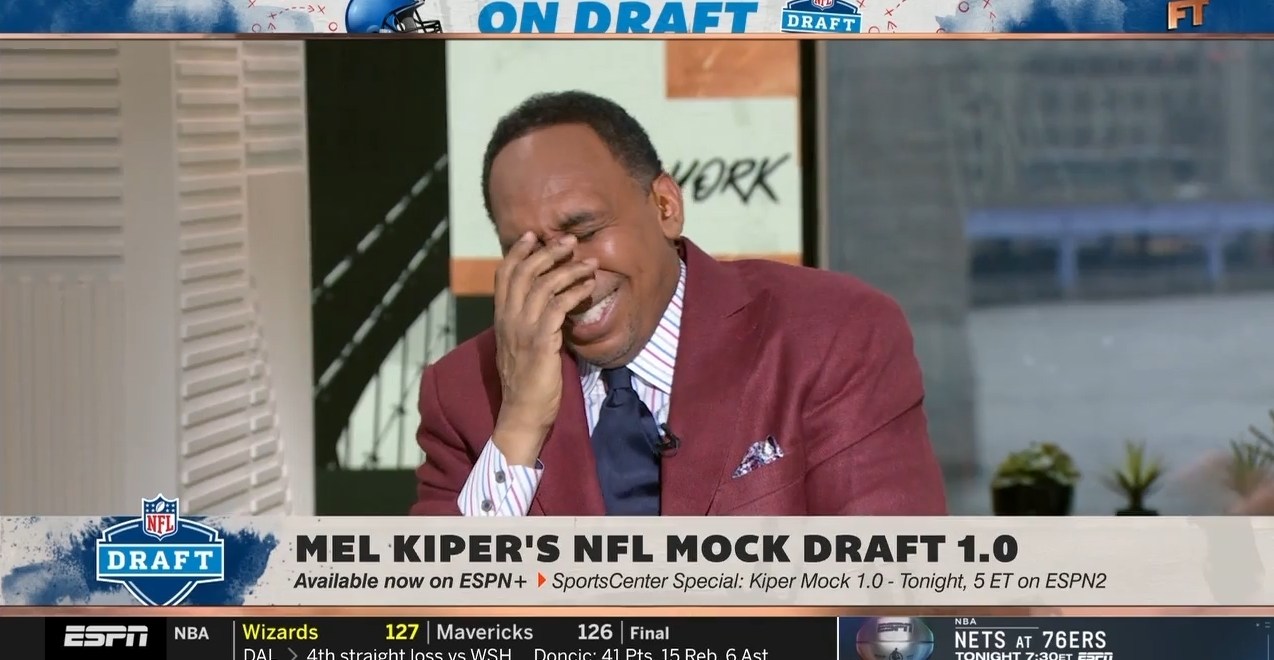 The Chicago Bears are in an interesting spot at the top of the 2023 NFL Draft. Much like the Jacksonville Jaguars last year, Chicago doesn't need to use the No. 1 overall pick on a quarterback, as the team presumably has its signal caller of the future in Justin Fields. Of course, the Bears can try to trade Fields and use that pick on Alabama's Bryce Young or Ohio State's C.J. Stroud, but in the event they don't go down that road, they have two options: Pick someone at a different position, or look to trade the No. 1 pick for more draft capital that lets them address other needs on their roster.
On Wednesday's edition of First Take, Chris "Mad Dog" Russo tried to lay things out just like I did. The catch: He did not use the phrase "draft capital." Instead, he got lost in the sauce and made up the phrase "draft booty," which got Stephen A. Smith laughing so hard that he nearly burst into tears on set.
Smith tried his best to hold it together, but after making eye contact with Molly Qerim, an understandably baffled Querim simply saying "what?," and Mad Dog sheepishly admitting he "used the wrong word," Smith couldn't contain himself any longer. Things went off the rails for a few seconds after that, but even as Mad Dog got things back on track, Smith couldn't stop laughing.