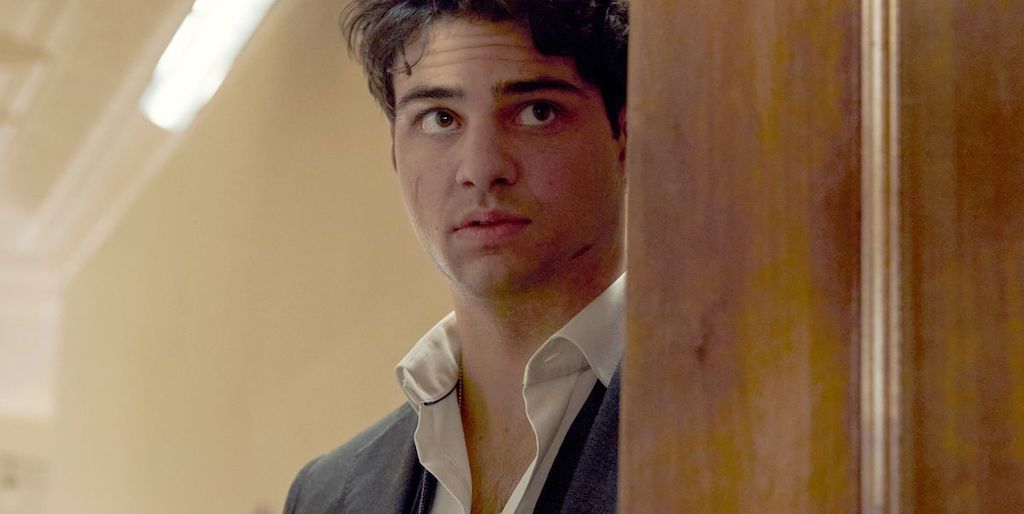 After starring in the Netflix trilogy To All The Boys I've Loved Before, Noah Centineo swiftly became the streamer's up-and-coming golden boy by landing his own action show The Recruit, a spy thriller that premiered last month on the streamer. Season one followed Centineo as Owen, a new CIA lawyer who becomes entangled in international espionage. Think James Bond but for Gen Z! Your dad would love this show, by the way.
The show managed to attract a solid fanbase, which probably has nothing to do with the leading man and everything to do with convoluted political games. And now said fans can look forward to even more of Noah Centineo running around in a suit because The Recruit was renewed for a second season.
Netflix confirmed that the show will return, with Centineo on board. The actor said "I know I speak for our entire cast and executive team at eOne and Netflix when I say that we are thrilled to be returning to The Recruit for a second season. I'm looking forward to seeing what [showrunner] Alexi Hawley has in store for us all."
Despite all of the Netflix cancellations, it's pretty rare to see a show that didn't smash records get another shot on the streamer. Showrunner Alexi Hawley said that a rabid fanbase helped them get the show renewed for another season. "I'm thrilled to dive back into the fun, funny, action-packed world of The Recruit," he said. "Seeing how invested our audience became in the show's adventurous take on the spy world has been incredibly rewarding, and I can't wait to turn it all up to 11 in Season 2."
This is a win for Centineo, who was supposed to be gearing up to portray He-Man, but was replaced last year. So now he will have to settle for being a CIA agent instead, which some would say requires less training.