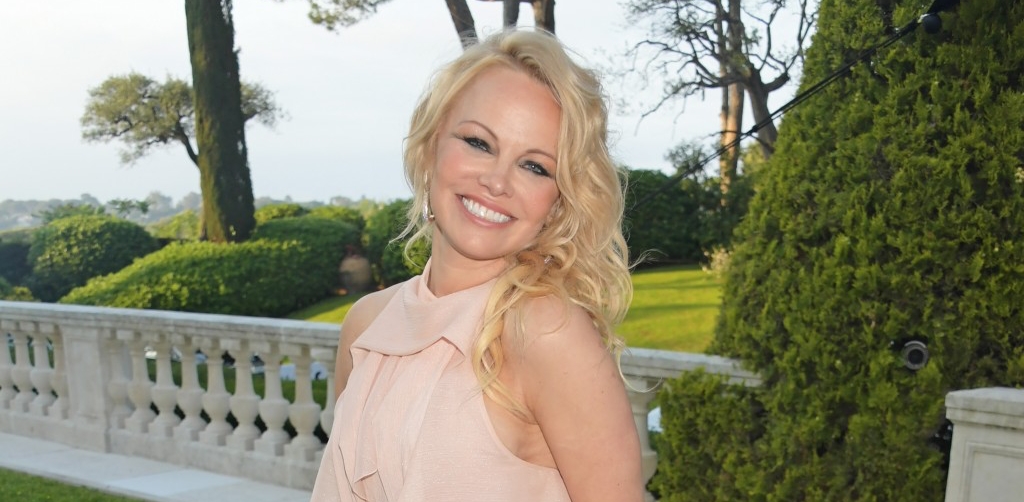 Pamela Anderson has been through some stuff, to say the very least. This includes the release of Hulu's Pam & Tommy, which arrived with a shadow over it even though the series was largely a rollicking ride. Certainly, it cannot be forgotten that the show revolves around a heist that truly hurt people — Pamela first and foremost — who resolved to never watch the show and will soon tell the world "the real story" in a Netflix documentary, Pamela, A Love Story, which streams on January 31.
Anderson made it clear from the beginning of the Hulu show that she would not co-sign the dramatization of that tumultuous time in her personal and professional lives, and she previously declared that she won't even read the letter sent to her by Lily James. Sebastian Stan declared that he was very much in favor of Pamela's wishes and her Netflix endeavor. However, Pam is now telling the world how she really feels about the people who made the Hulu series, as she told Variety:
"A**holes," she says when asked to describe the people behind the Hulu series. "Salt on the wound. … You still owe me a public apology." She hasn't watched a single minute of the show, but she couldn't escape the billboards promoting James in prosthetics and Sebastian Stan as her heavily tattooed, pierced partner. "It just looked like a Halloween costume to me," she says.
Fair enough. Pamela's more in-depth version of events was produced by one of Anderson and Tommy Lee's sons, Brandon Lee, and one can guess that he had his mom's back for the duration. We can likely also expect to see even more rawness than portrayed by Lily James in the Hulu limited series. Also in the course of promoting this documentary, Anderson revealed that Tim Allen flashed her during Home Improvement, and she realized almost instantly that marrying Kid Rock was a mistake. As I said above, she's been through some difficult times, so here's to hoping that she deals with far less chaos and awfulness these days.
Netflix's Pamela, A Love Story arrives on January 31.
(Via Variety)