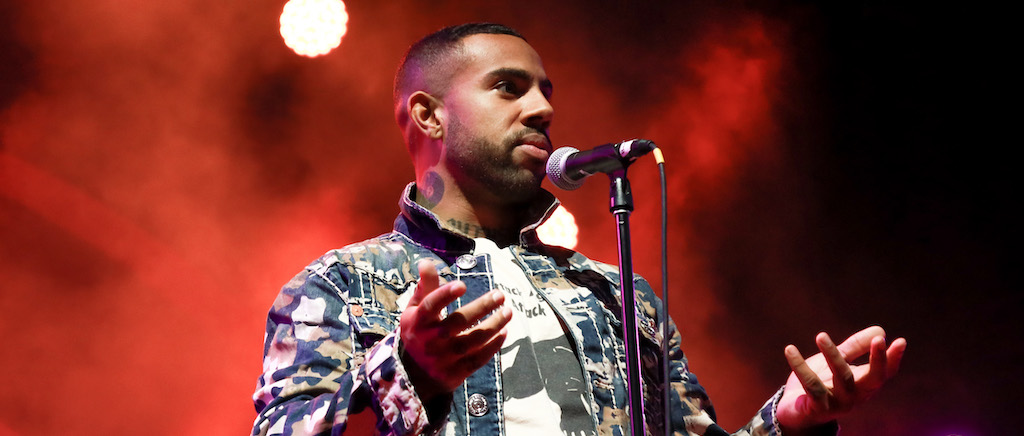 Vic Mensa teams up with jazz-soul superproducer Thundercat on his latest single, the spaced-out "Strawberry Louis Vuitton." Thundercat offers a cotton candy backdrop for Mensa to pen a lyrical love letter to a woman who's got a hold on him.
Singer Maeta provides backing vocals, bolstering Vic's own sung chorus, and as the song progresses, the instrumentation grows more and more elaborate, culminating in Thundercat's falsetto bridge and a crunchy bass breakdown. Check it out below.
Mensa is fresh off the success of his and Chance The Rapper's Ghana-based music festival, Black Star Line Festival, which also created the opportunity for Vic to build water boreholes that will provide clean water to over 200,000 Ghanaians. Over the holidays, Vic also gave away $10,000 of gas money in his hometown, Chicago, continuing the streak of philanthropy and activism which has defined his career so far. Musically, his last collab was with Chance on The Rapper's "Wraith (Writing Exercise #3)," the latest in a string of new collaborations they've created since reuniting a few years ago.
Thundercat, meanwhile, has been working on some interesting projects of his own, including a contribution to a tribute album for Japanese jazz great Ryuichi Sakamoto and an upcoming tour with the Red Hot Chili Peppers (Flea called 'Cat his favorite modern bassist). He also popped up on the title track for Gorillaz's upcoming project Cracker Island, kicking off his 2023 with plenty of high-profile appearances.