There's a definite uptick in Scotch whisky when you reach the $75-ish mark. We're still pretty far away from things getting wildly good, but we are smack dab in the middle of things getting better, more refined, and worth sipping neat. This is all to the good because, folks, it's time to list and rank some great Scotch whisky that cost just shy of $80.
The 10 whiskies listed below are a good mix of single malt and blended Scotch whiskies. Overall, I pulled in bottles that are, well, just really freaking tasty. I also pulled in a far-reaching range of unpeated, peated, and blended whiskies. That means that there is a little something for everyone. Read my tasting notes and find the bottle that speaks to you.
As for the pricing, this is based on delivery in Kentucky either by Total Wine, Reserve Bar, or Drizly. Prices and availability will vary (sometimes by a lot) depending on where you are. Let's dive in!
Also Read: The Top 5 UPROXX Scotch Whisky Posts of The Last Six Months
10. Buchanan's Special Reserve Blended Scotch Whisky Aged 18 Years
ABV: 40%
Average Price: $74
The Whisky:
This Scotch blend is a mix of Diageo single malt and single grain whiskies that are all at least 18 years old. Those whiskies are aged in ex-bourbon and ex-sherry casks before their married into this well-crafted expression.
Tasting Notes:
Nose: There's a sense of malt next to hints of orange zest, honey, and bright cherry.
Palate: The palate really delivers on the cherry as the orange zest becomes candied and a nutty edge arrives, ushering in a subtle and almost sweet smoke.
Finish: The smoke dries a bit as a note of pine arrives late, supported by the orange, cherry, and honey with a touch of warm spice.
Bottom Line:
This is a classic. It works really well in a highball with a twist of orange. It also works perfectly well over a big ol' glass full of ice. It's easy, rewarding, and feels like a classic when you take a sip.
9. Talisker Storm Single Malt Scotch Whisky
ABV: 45.8%
Average Price: $72
The Whisky:
This no-age-statement whisky has an interesting aging process. The whisky is aged in a combination of used barrels and re-charred barrels. Basically, they take old barrels, strip the charring, rebuild those barrels, and then re-char them to Talisker's standards. The process adds a new layer of depth by rejuvenating the staves. The whisky from those barrels is then blended into a darker, smokier, and deeper single malt.
Tasting Notes:
Nose: This sip amps up the peat a tad while bringing in the brine next to a clear maltiness, honey pears, and a touch of charred wood.
Palate: The smoke at play here is more akin seaside campfire while the brininess is reminiscent of oyster liquor with a dry chili spice lurking in the background.
Finish: There's a hint of the berry leftover from the Talisker 10, with a touch more peppery spice by the end.
Bottom Line:
I really like making whisky-forward cocktails with this. It makes a really nice smoky old fashioned thanks to the subtler smokiness and nice peppery spice.
8. Highland Park Valknut Single Malt Scotch Whisky
ABV: 46.8%
Average Price: $79
The Whisky:
High up on the Orkney Islands, Highland Park is making whisky for modern-day Vikings. Valknut (a knot of three triangles honoring those who fell in battle) uses locally grown "Tartan barley" that's malted with a bit of local peat. That whisky spends an undisclosed amount of time aging in American oak that held sherry. The whisky is vatted, proofed with Orkney's soft water, and bottled in a bespoke Viking-inspired bottle.
Tasting Notes:
Nose: Imagine vanilla pods warming up in a pan and just starting to release their oils and smoke next to a hint of black pepper and cedar.
Palate: The palate holds onto that vanilla while adding a touch of black licorice and clove next to more cedar and maybe some fennel-crusted rye bread.
Finish: The finish holds onto the spice with a chewy tobacco vibe next to an almost fatty smoke from a backyard salmon smoker and a touch of orange oils.
Bottom Line:
This is a big and bold whisky that really benefits from a little water or a big rock to open it up a bit, revealing more creamy spiced pudding notes. Overall, this is again a great candidate if you're looking for a subtly smoky cocktail or an everyday pour over some ice.
7. Bunnahabhain Islay Single Malt Scotch Whisky Toiteach A Dhà
ABV: 46.3%
Average Price: $79
The Whisky:
This smoky Islay peated malt, called "Toiteach A Dhà," means "smoky two." The whisky is a peated malt that's matured in ex-bourbon and ex-sherry casks and then vatted with an eye cast towards the sea and all that sherry wood.
Tasting Notes:
Nose: There's a clear sense of sweet and stewed plums with a focus on cinnamon sticks and an almost spicy smokiness.
Palate: The palate shifts towards a savory fruit (think pumpkin) with flourishes of dark chocolate next to meaty dates and lightly salted sardines.
Finish: The end leans back into the spicy and very briny smokiness as the malts ebb and flow between sweet and dry with a plummy texture.
Bottom Line:
This is just nice whisky. It's softly sweet and faintly peated with a nice briny funk to it. It all comes together in the end, especially over a few pieces of ice. If you're looking for something unique and sea-forward, then this is the whisky to grab.
6. Chivas Regal Blended Scotch Whisky Aged 18 Years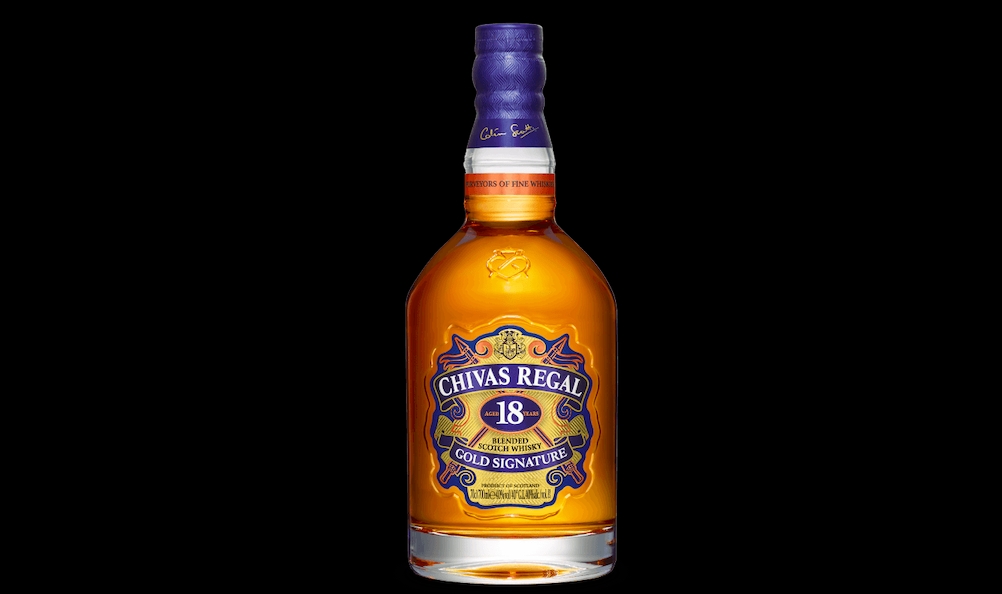 ABV: 40%
Average Price: $79
The Whisky:
Chivas 18 is the brand's signature higher-end blend. The juice is built around a specially made Strathisla 18 single malt. That whisky is supported by 20 other single malts from around Scotland with various casking processes.
Tasting Notes:
Nose: This smells like classic "Scotch" from the first sniff thanks to layers of creamy dark chocolate, dried tart berries, buttery toffee, and a sense of marzipan just kissed with rose water and orange oils.
Palate: The palate has a mild old leatheriness that leads to dried roses, salted dark chocolate bars, and smoked cranberry next to a whisper of raspberry vanilla cake.
Finish: The end has a hint of dry and almost woody florals and winter spices next to smoked berries and dry cedar bark.
Bottom Line:
This is the perfect on-the-rocks whisky. You know what to do!
5. Bowmore Islay Single Malt Scotch Whisky Aged 12 Years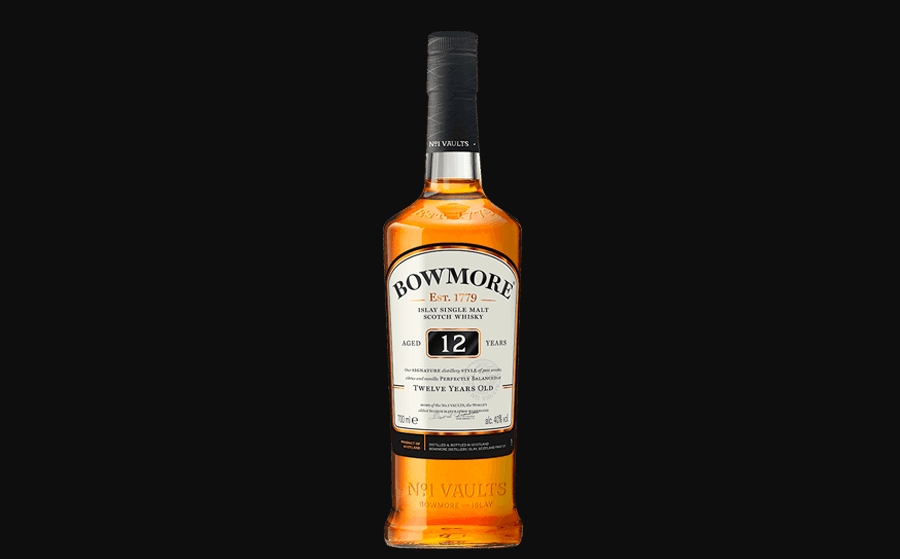 ABV: 40%
Average Price: $73
The Whisky:
Bowmore is Islay's subtlest peated whisky. The white-walled distillery is famed for barely kissing their barley with peat smoke, making their whiskies very beloved by those looking for a taste and not a face-melting of peaty smoke. This expression in particular is vatted from 12-year-old barrels (mostly ex-bourbon with a touch of ex-sherry) and proofed way down with Islay spring water.
Tasting Notes:
Nose: There's a soft sense of chamomile tea cut with fresh honey and lemon oils next to a soft sense of earthy peat that's more mossy/mushroomy than "smoky."
Palate: The lemon oils merge with dark and creamy chocolate next to hints of nutmeg and clove over a light sense of singed orchard wood.
Finish: The smoldering orchard bark leans into fresh honeycombs, more chamomile flowers, and a light flourish of seawater on slate.
Bottom Line:
This is a very approachable peated whisky. It's earthy but balanced very well by a bright honey sweetness and deep creamy chocolate vibe. It works well over some rocks but really shines as a simple whisky cocktail base.
4. Dalwhinnie Highland Single Malt Scotch Whisky Aged 15 Years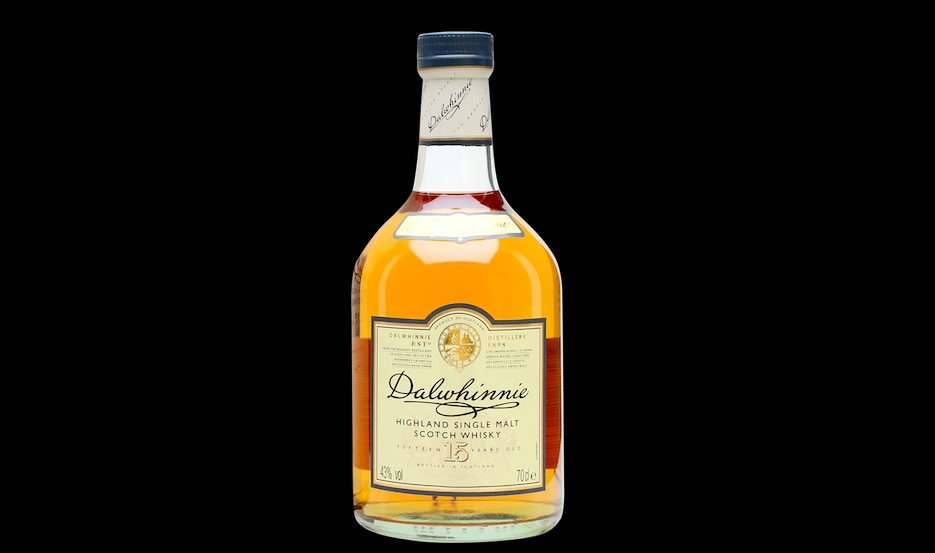 ABV: 43%
Average Price: $73
The Whisky:
This entry-point bottle to the wider world of Dalwhinnie is a hell of an easy drinker. The whisky is aged in Scotland's oldest distillery, making the maturation process a severe one. The juice spends 15 years hiding in those barrels as the temperatures dip well below freezing across all those winters, which stops the maturation process, well, cold.
Tasting Notes:
Nose: Imagine a bowl of pear and apple peels sitting next to an open jar of floral summer honey on the nose.
Palate: Dots of citrus oils mingle with that honey as a smooth vanilla character arrives on the back of sweet brown bread bespeckled with smoked walnuts.
Finish: The nuts, sweet bread, and floral honey all converge on the finish as it slowly fades towards a final billow of sweet smoke at the back of your mouth.
Bottom Line:
This is another subtly peated whisky. The smoke (which is so faint) is presented via dark fruit and nuts. It's kind of like standing next to an orchard campfire while eating chestnuts off and open fire and smoking some berries and apples right there. It's one of the smoothest malt whisky experiences in the game.
3. Ardbeg An Oa Islay Single Malt Scotch Whisky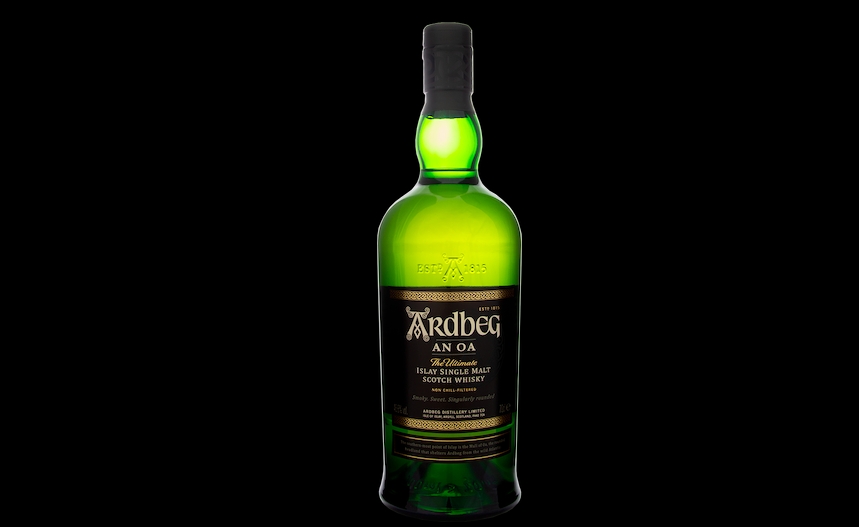 ABV: 46.6%
Average Price: $70
The Whisky:
This is a quintessential Islay peaty whisky. The juice is aged in a combination of Pedro Ximénez, charred virgin oak, and ex-bourbon casks before being married and rested again in Ardbeg's bespoke oak "Gathering Vat," allowing the whiskies to really meld into a cohesive pour.
Tasting Notes:
Nose: Slow-smoked peaches mingle with soft cherrywood and a bundle of smoky savory herbs — sage, rosemary, ramps — on the nose.
Palate: The palate is soft and buttery with a sweet burnt toffee vibe next to nutmeg, walnut, Earl Grey, and maybe a touch of woody maple syrup.
Finish: The end takes its time and meanders through salted black licorice, wild florals, more singed savory herbs, and a hint of black-pepper-covered brisket fat that's been heavily smoked over sea-soaked driftwood.
Bottom Line:
If you buy one Ardbeg to try, let it be An Oa. This is just delicious, albeit boldly peated whisky. This is a whisky that deserves your time, so add a little water or a rock and let it breathe, open up, and show you its deeper nuances.
2. Lagavulin Islay Single Malt Scotch Whisky Aged 8 Years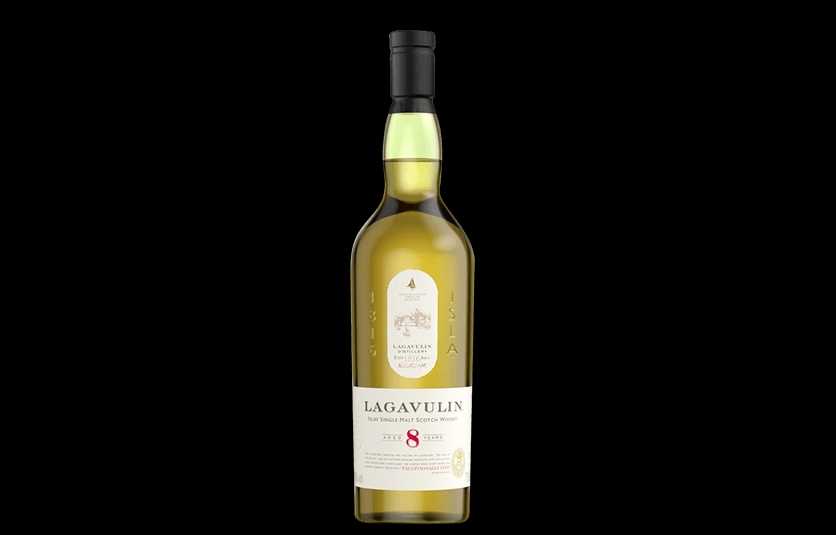 ABV: 48%
Average Price: $70
The Whisky:
This expression was originally released to celebrate the distillery's 200th anniversary. The whisky was created to mimic the whisky that was being made back in the 1880s, during a high point in Lagavulin's history. The whisky became a modern hit and is now part of their core line.
Tasting Notes:
Nose: The nose is full of honey-orange, dry and earthy malts, and a nod to chocolate-covered cherries with the slightest hint of fried cod wrapped in newspaper.
Palate: The taste brings a solid billow of campfire smoke with traces of dark chocolate, burning cinnamon sticks, dry mint, and burnt potato skins (yes, really).
Finish: The end is long-ish and marries the tastes together, leaving you with the memory of drinking a dark mint-chocolate spiked espresso next to a smoldering backyard fire on a cold autumn night, while somewhere in the distance, the sea laps at the shore. The very end has a whisper of new Band-Aids still in the box.
Bottom Line:
This whisky has really grown on me. While I don't think it's as amazing as the 16-year from Lagavulin, it's still a winner. This whisky just works if you're looking for a peaty pour on a rainy day, or to add a little whisper of smoke to a bright summer cocktail, or just as an easy sipper any ol' day of the week. Don't overthink this one, just enjoy it.
1. Oban West Highland Single Malt Scotch Whisky Aged 14 Years
ABV: 43%
Average Price: $79
The Whisky:
This is a great gateway to both Oban and scotch, in general, to have on hand. The whisky is classically made and then matured in the Oban storehouses for 14 long years — all within a stone's throw of the sea. The whisky barrels are then blended and proofed by Oban's tiny distillery team (only seven people work there) before bottling.
Tasting Notes:
Nose: Citrus, salt, and a whisper of briny peat smoke open this one up on the nose as this sense of dry orchard fruits at the end of fall mingle with soft honey drizzled over spiced malted crackers with a hint of smoked orange saltwater taffy lurking in the background.
Palate: That smoked citrus carries on as a foundation for mild winter spices as a note of honeycomb, hints of fresh pears, and plummy dried fruits with a fatty nuttiness mingle on the palate.
Finish: The oaky spice and extremely mild peat smoke meet at the end with a slight malty sweetness, old pear, and the faintest whisper of dried seaweed.
Bottom Line:
This is flawless whisky. It's perfectly suited to neat or on the rocks sipping while also being a killer cocktail base. You cannot go wrong with this bottle.