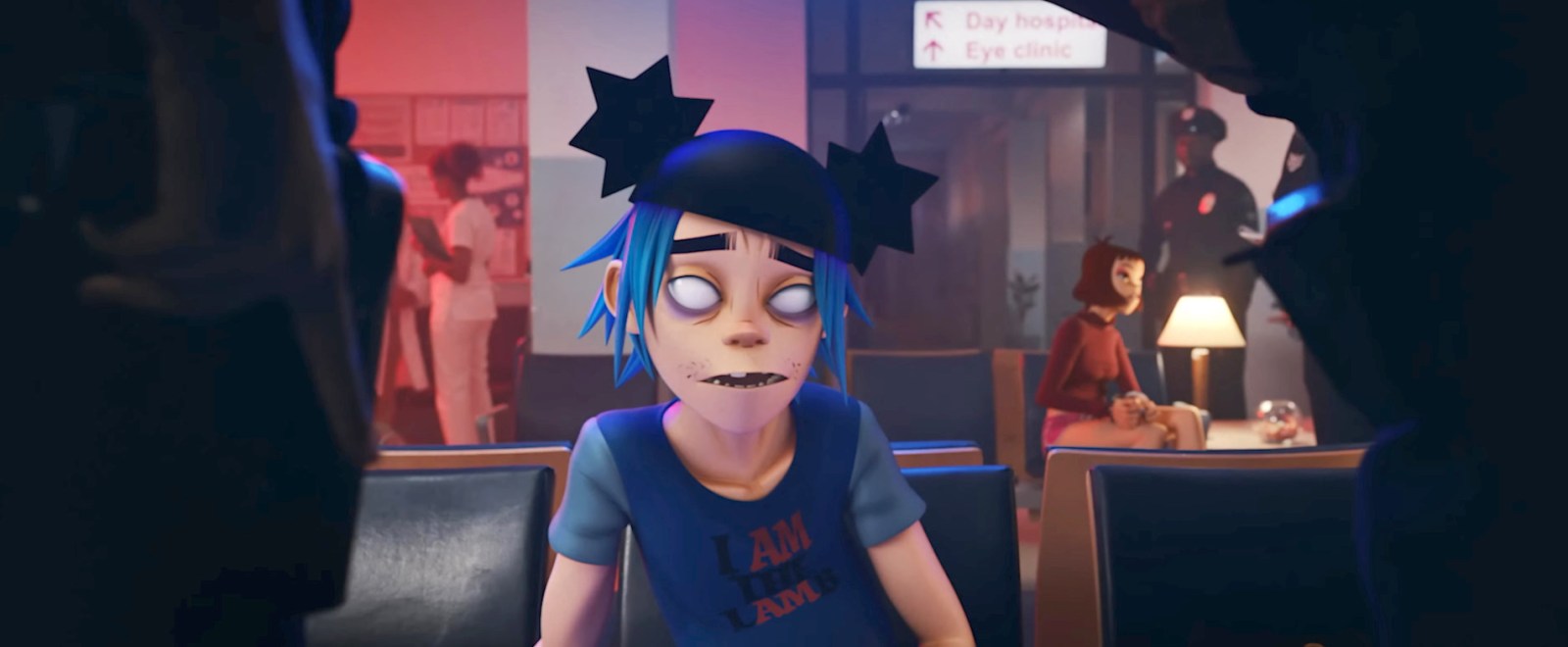 Gorillaz are now just over a couple weeks away from the release of Cracker Island, their latest album. Aside from the titular island, though, the virtual band has found a virtual home: on Snapchat.
Recently, the group debuted a new "Virtual Try On" lens. It's available in the Snapchat app now, and to use it, just prop your phone up, step back until your body is in view of your device's front-facing camera, and using AR technology, you'll be able to virtually try on some Cracker Island merch, all while listening to the Thundercat-featuring album title track.
Meanwhile, the band is set to premiere a video for the recent single "Silent Running" tomorrow (February 8) at noon ET. In a recent statement, Damon Album described the song as "that sort of mesmerizing dreamlike state you get in when you're just following some train of thought." Gorillaz cartoon singer 2D added, "Sometimes I get well lost and end up in the wrong place but then it turns out that's where I was meant to be going anyway."
Cracker Island is out 2/24 via Warner Records. Pre-order it here. Get the AR Snapchat Try On Lens here.
Gorillaz is a Warner Music artist. Uproxx is an independent subsidiary of Warner Music Group.