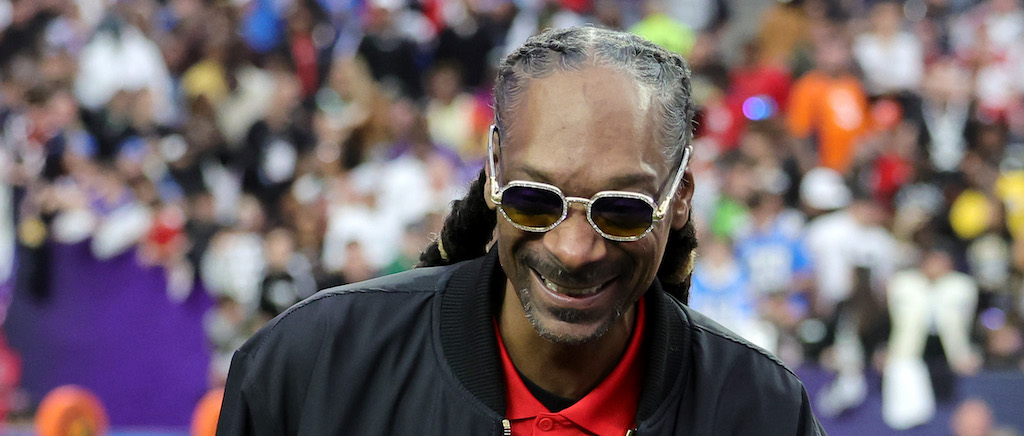 Amid all the talk of Beyoncé being overlooked for Album Of The Year at the Grammys multiple times — including in the most recent award show this past Sunday– another artist with a history of being snubbed is calling out the Recording Academy for not giving him his due.
Snoop Dogg, who has been nominated for 20 awards throughout his 30-year career and won none of them, posted a graphic on Instagram listing the awards of his rap contemporaries. "Rappers with the most Grammy Awards," it reads, listing Jay-Z (24), Kanye West (24), Kendrick Lamar (17), Eminem (15), and Pharrell (13). That last one seems questionable, considering Pharrell doesn't rap on most of his creative output.
Still, they all have more than Snoop, who captioned his post, "20 nominations. 0 wins," with some sarcastic applause.
Over the years, Snoop has been nominated for Best Rap Solo Performance for "Gin and Juice" in 1995, Best Rap/Sung Collaboration for "Beautiful" with Pharrell in 2004, Best Rap Song for "Drop It Like It's Hot" in 2005, and even Best Reggae Album for his album Reincarnated in 2014, but as he pointed out, he hasn't actually won for any of them.
Snoop is far from the only rapper to have been shut out at the Grammys. It's a list that includes Busta Rhymes, DMX, Nicki Minaj, Pusha T, and Rick Ross, and until very recently, Nas, who won Best Rap Album in 2021 for King's Disease, ending a 25-year drought.