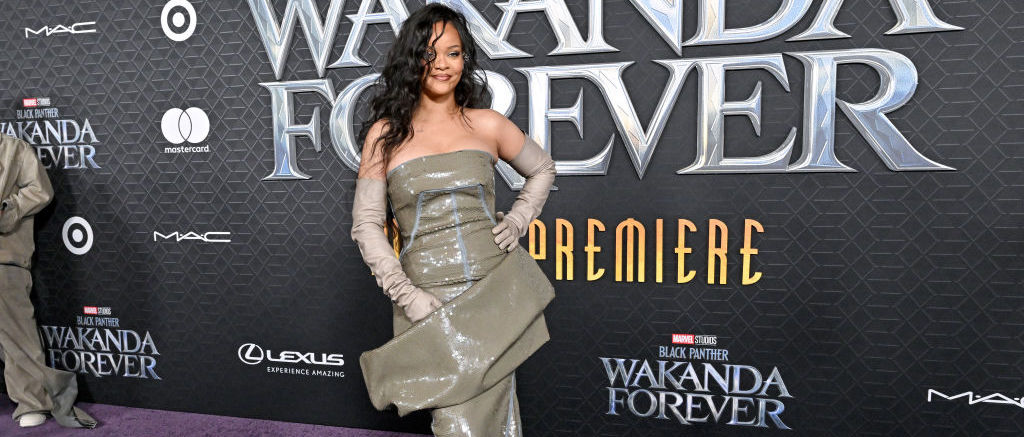 Rihanna is finally headlining the Super Bowl halftime show this Sunday after months of anticipation. Given she's the only performer this year (with the exception of if she brings surprise guests) and hasn't released a new album in years, many fans are wondering if this will mark the start of her official return.
Last fall, RiRi appeared to be doing a slow launch, as she contributed two songs, "Lift Me Up" and "Born Again," to the Black Panther: Wakanda Forever soundtrack.
Now, it's also rumored that she might be heading on tour after the Super Bowl, according to a new teaser from Page Six.
"There has been a lot of talk among people in the know, especially in the last week or two, that Rihanna is gearing up to announce a tour," one insider told the publication. "It seems to be more than just hearsay at this point."
"Even some members of Rihanna's team have been kept in the dark. It's all a big secret, from the details of her halftime show to what's next — if anything," another said. However, Rihanna's team and Live Nation did not return Page Six's request for comment.
If true, it would be the perfect time for her to announce, as the Super Bowl increases sales and streams for most performers each year. Plus, Beyoncé and Taylor Swift have already gotten fans mostly situated with tickets.
Only time will tell…