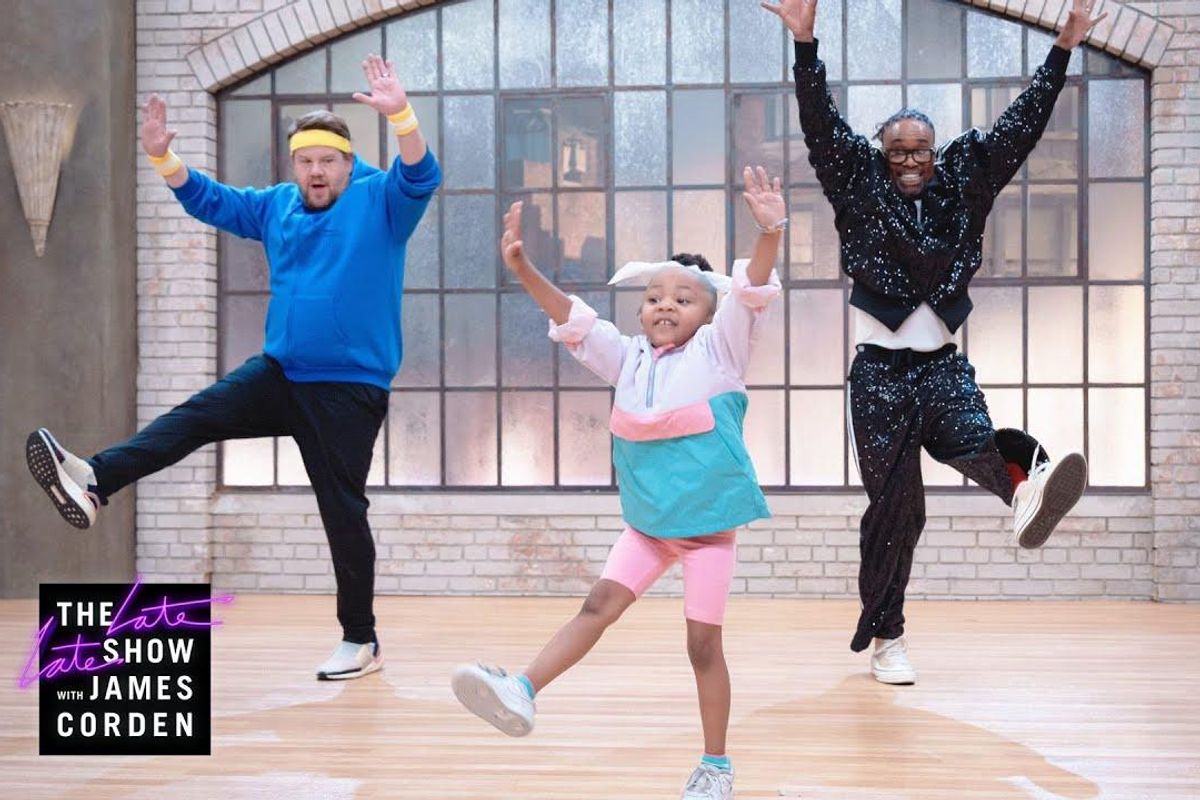 If you're not familiar with James Corden's popular "Toddlerography" segment, you're in for a treat.
As the name suggests, celebrity guests on "The Late Late Show with James Corden" take a dance class taught by kiddy instructors. Sure, the "students" are usually pretty seasoned performers, like Jennifer Lopez, Justin Bieber, and Jason Derulo, but their experience doesn't make learning the moves any less intense. Anyone who's tried to keep pace with a toddler knows it's a helluva workout.
Billy Porter was the latest guest invited to participate in this wholesome fitness trend, and he did not disappoint.
---
The acclaimed dancer was at first a tad cocky, ignoring Corden's warnings that the instructors were "ruthless." Then again, anyone who looks that good in a black, glittery tracksuit has the right to be.
"That's cute, James, but I'll be fine" quipped Porter, just before the first toddler rolled in.
Then, one by one, about a dozen more teeny tiny dancers came in to have Porter and Corden mimic their moves, all set to Harry Styles' "As It Was." In other words—it was the greatest dance class ever taught.
The clip ends showing Porter and Corden exhausted from their "intense" workout and rehydrating—Corden with a juice box, and Porter with a martini snuck into his bag.
Seriously, where do the rest of us sign up for this class? Watch the adorable clip below.