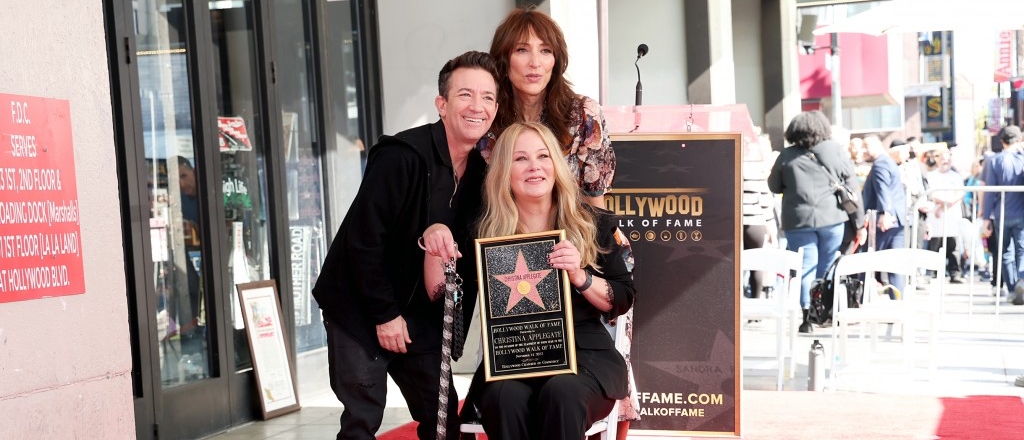 Christina Applegate is gearing up to attend the February 26 SAG Awards, where she's nominated for Best Female Actress In A Comedy Series for Dead Like Me. She also describes the event to the LA Times as "my last awards show as an actor probably, so it's kind of a big deal." This is the case due to Applegate's multiple sclerosis diagnosis, which arrived as she filmed the final Dead To Me season for Netflix. In the lead up to that season's release, Applegate was also flanked by supportive Married With Children costars as she attended her Hollywood Walk Of Fame ceremony. All of this made the Netflix show's ending land harder.
In other words, the third Dead Like Me installment gave us more than the usual dark humor, meditation on friendship, and devotion to therapeutic rage metal that the show generally delivered. In the aftermath, Applegate is discussing what she went through while filming those episodes, which included her feeling like "a wreck every day," but generally speaking, she did so in the privacy of her own on-set trailer. As well, if she did "break down on set," the Dead Like Me cast and crew were "so loving that it was OK." Here's more of what she told the LA Times, including her plans for the future:
"Right now, I couldn't imagine getting up at 5 a.m. and spending 12 to 14 hours on a set; I don't have that in me at this moment." She's considering next steps: producing, development, "doing a s- ton of voice-overs to make some cash to make sure that my daughter's fed and we're homed." And she spends a lot of time in bed, bingeing all the reality shows she's never seen.

But it took months before she could watch her own show's last season. ""I don't like seeing myself struggling," she says. "Also, I gained 40 pounds because of inactivity and medications, and I didn't look like myself, and I didn't feel like myself." She watched alone, stopping periodically when it became too painful. "At some point I was able to distance myself from my own ego, and realize what a beautiful piece of television it was. All the scenes I wasn't in were so much fun to see and experience for the very first time."
The finale of Dead Like Me was freaking beautiful, it is true. No spoilers here in case you want to belatedly dive into the show, but the friendship between Applegate's Jen and Linda Cardellini's Judy was second to none. Very Thelma and Louise, obviously. And here's to hoping that Applegate has an Emmy ceremony in her future, too.
(Via LA Times)