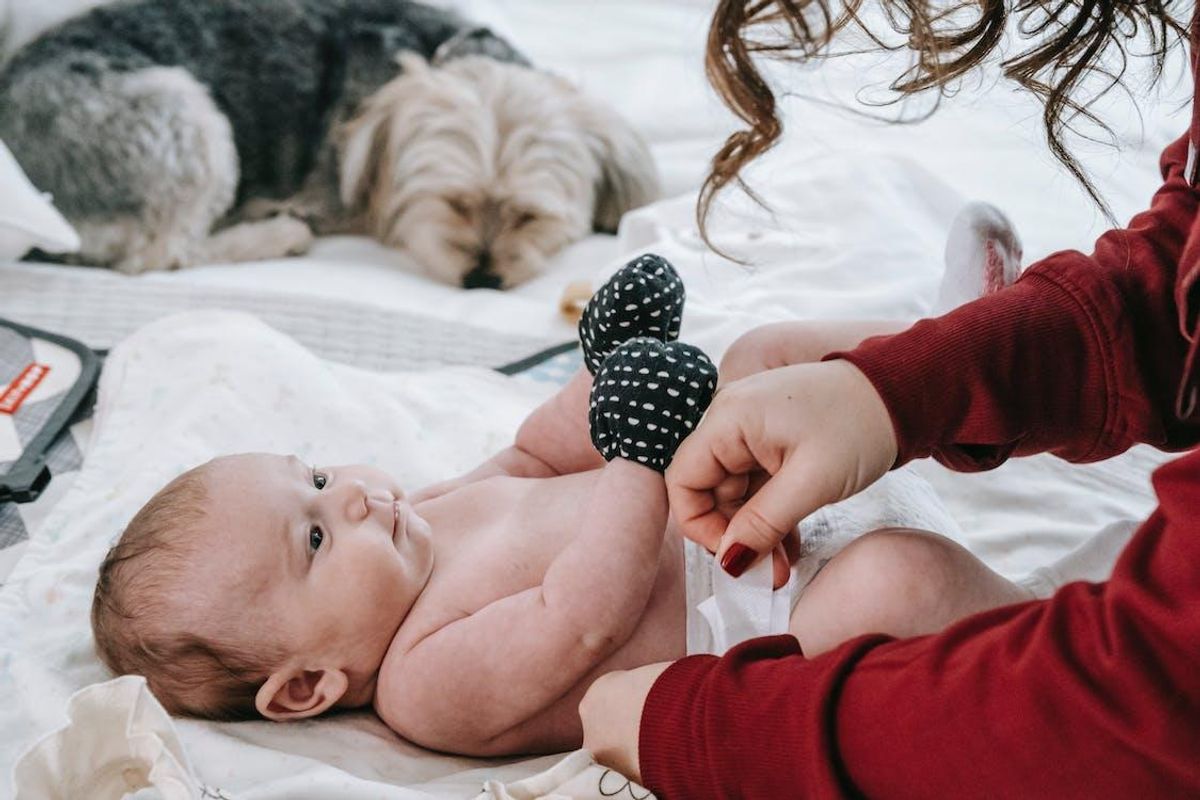 Scientists at Penn State University have devised a "smart diaper" that alerts parents when their baby is wet. The diaper is made of paper, treated with sodium chloride (salt) and has a circuit board drawn with a pencil.
When the humidity level rises in the diaper, the graphite and the urine are absorbed by the paper and it turns on a sensor powered by a small lithium battery. The sensor then sets the alarm on an app that parents download onto their phones.
"The hydration sensor is highly sensitive to changes in humidity and provides accurate readings over a wide range of relative humidity levels, from 5.6% to 90%," the researchers at Penn State said in a statement.
---
The new invention is perfect for parents who want to know the exact moment that their child has gone to the bathroom. But it raises some questions. Don't babies already alert us when they're wet? Does everything we do in 2023 have to be connected to an app?
The new development caused a stir on Twitter, where most people think the natural way the babies let us know if they are wet works well enough.
The baby already sends alerts

— Jennifer Asper (@j3669) February 3, 2023
I think the tried and try method of touch and smell is probably your best bet..It has worked for thousands of years..😵‍💫

— Ed Reid (@bigblk1387) February 3, 2023
Some even suggested that if you need a phone alert to find out if your baby is wet, you may not be fit to be a parent.
Created by people who don't have children

— The Goat (@The_goat_) February 3, 2023
There were also some who raised concerns over the diaper's safety.
That can't be safe.

— Tired of being politically correct (@USBornNRaised) February 3, 2023
Because the sooner we get blue tooth radio signal exposure the better? And directly next to the genitals.

— TruthBeTold (@MaccabeeMe) February 3, 2023
A lot of people wondered if this would lead to irresponsible parenting.
Heaven forbid the caretaker actually pay attention to the baby…..

— La Lans (@la_lany891) February 3, 2023
So parents can ignore their children even more 😂

— Oafredo (@Oaffluenza) February 3, 2023
If you need a text to know when to change your baby maybe you shouldn't have kids

— emiliorojas (@emiliorojas) February 4, 2023
Life with a baby is stressful enough.
I have a 8 month old boy i don't think i need this, am stressed enough to have my phone telling me he need change

— JLS (@espartacos2) February 3, 2023
Not everyone thinks that the smart diaper is a bad idea.
looks like a reasonable invention if there's no side effects

— 🙂 &🫶🏽 (@_dingba) February 3, 2023
When you get that notification the baby needs diaper change 😂 pic.twitter.com/l0sbdAp9uJ

— 𝐆𝐚𝐛𝐢 ⛰ (@skzgabii) February 4, 2023
Although many people are unsure whether we need a massive technological advancement in baby wetness detection, that's not the only goal of Penn State's project. The graphite technology has a lot of other uses outside of the crib.
"Our team has been focused on developing devices that can capture vital information for human health," Huanyu "Larry" Cheng, Associate Professor of Engineering Science and Mechanics at Penn State, said in a statement. "The goal is early prediction for disease conditions and health situations, to spot problems before it is too late."
Cheng and his fellow engineers hope that their ingenious detection technology will be used to monitor multiple health issues. Their new technology can be placed in a face mask to create a respiration monitor that can distinguish mouth breathing from nose breathing while classifying three breathing states: deep, regular and rapid.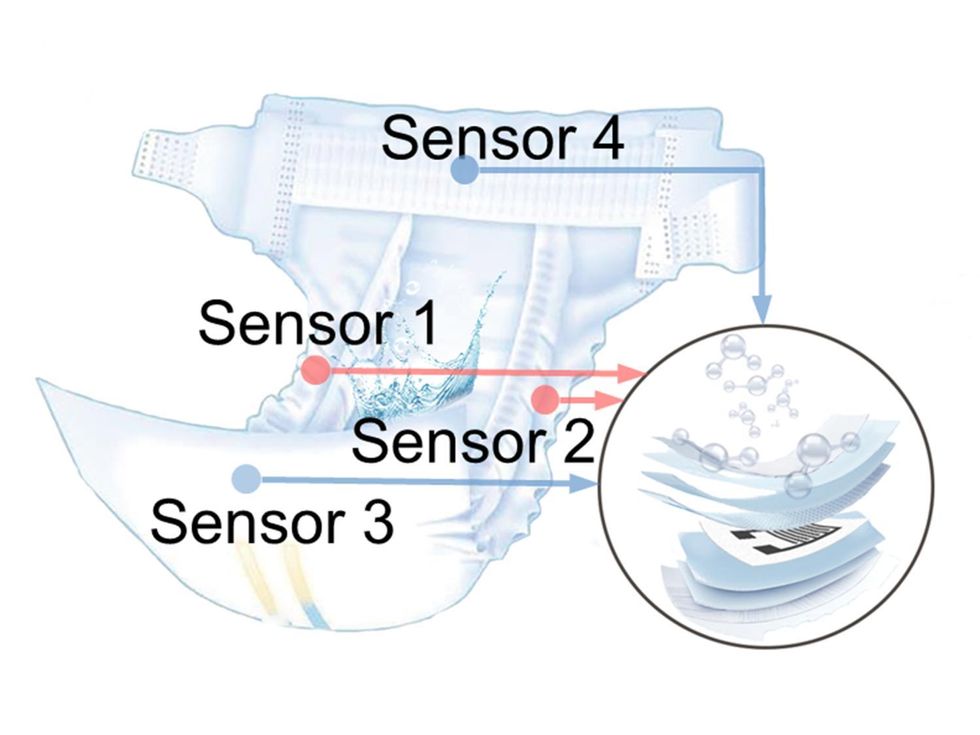 The data collected from the respiratory monitor can detect various health conditions such as cardiac events, pneumonia and clinical deterioration.
The moisture sensing technology can also help alert healthcare workers to changes in a patient's condition, whether they are being treated in a hospital setting or being monitored via telemedicine.
"Different types of disease conditions result in different rates of water loss on our skin," Cheng said. "The skin will function differently based on those underlying conditions, which we will be able to flag and possibly characterize using the sensor."
The smart diaper may get headlines and cause a snicker or two. But no one should laugh at its unique underlying technology that can detect tiny changes in one's health that are a lot more important than whether someone just used the restroom.