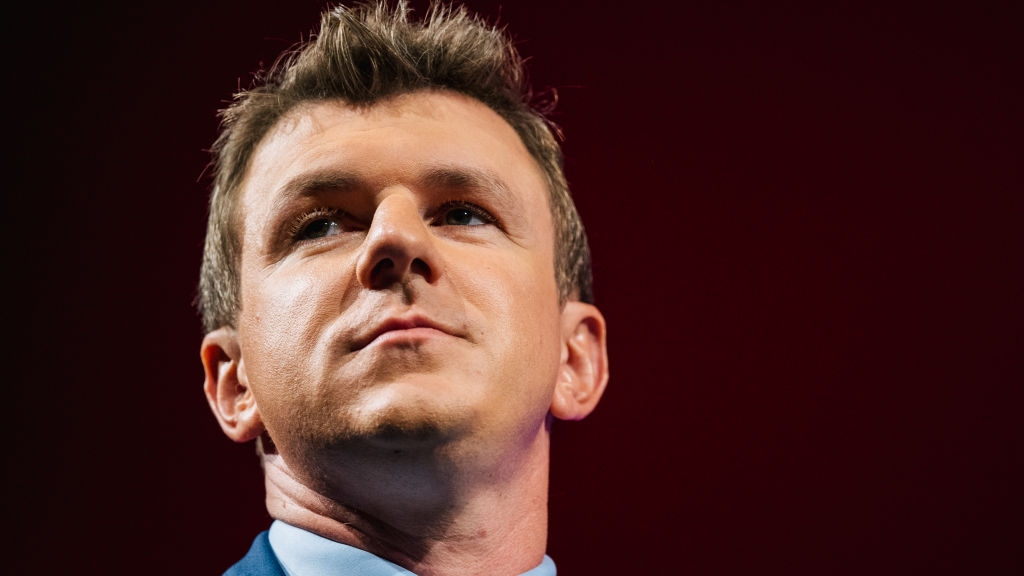 In 2010, at the tender age of 26, conservative agitator James O'Keefe founded Project Veritas — a right-wing activist group that claimed to be about citizen journalism. In reality, the nonprofit has made its name by releasing deceptively edited videos meant to introduce and spread dangerous political conspiracy theories and incite fellow far-right activists (when they're not stealing Ashley Biden's diary). Though from what we're now learning about O'Keefe's management style, what's been going on behind the scenes of Project Veritas is far more shocking than any stories they have ever fabricated (or tried to).
As Rolling Stone reports, O'Keefe is currently taking a paid leave of absence — or what the organization described as "a few weeks of well-deserved PTO" in an internal memo — as the organization's board of directors attempts to parse a litany of complaints about O'Keefe's reportedly "outright cruel" behavior toward Project Veritas staffers. Part of what the board will be relying on to making any decisions regarding the organization's structure is an employee-created memo that was presented to the board earlier this week, and signed by one third of all staffers, in which specific incidents of O'Keefe's toxic behavior were exposed.
The Daily Beast obtained a copy of a memo, in which one staffer wrote that "James has become a power-drunk tyrant." As Will Sommer writes for The Daily Beast:
The memo details a series of bizarre incidents. In one, during a Sept. 2022 trial against a Democratic consulting firm that O'Keefe later lost, an employee complained that O'Keefe berated them in front of jurors because he needed something to eat. Ultimately, the employee alleged, O'Keefe took a sandwich from a heavily pregnant woman to sate his hunger.

"I was yelled at in front of jurors because he was hungry and then he took the 8-month pregnant woman's sandwich," the account reads.
According to the memo, O'Keefe has been known to spit at an employee if he doesn't like a tweet and hire private investigators and subject employees to lie detector tests in order to find any leakers within the organization. Employees described incidents of being berated by O'Keefe as "public crucifixions."
Perhaps most bizarre are the claims that O'Keefe, a former high school theater geek, has improperly used funding to further his musical theater dreams.
"In December," according to The Daily Beast, "Project Veritas acknowledged improperly giving O'Keefe $20,500 in 'excess benefits' to pay for Project Veritas staff to accompany him to Virginia as he performed a lead role in a production of the musical Oklahoma!."
Oh, what a beautiful mornin' it will be on Friday, when the board is set to meet to decide O'Keefe's fate with the company he founded in his parents' "garage" (a.k.a. carriage house) a dozen years ago.
(Via Rolling Stone)