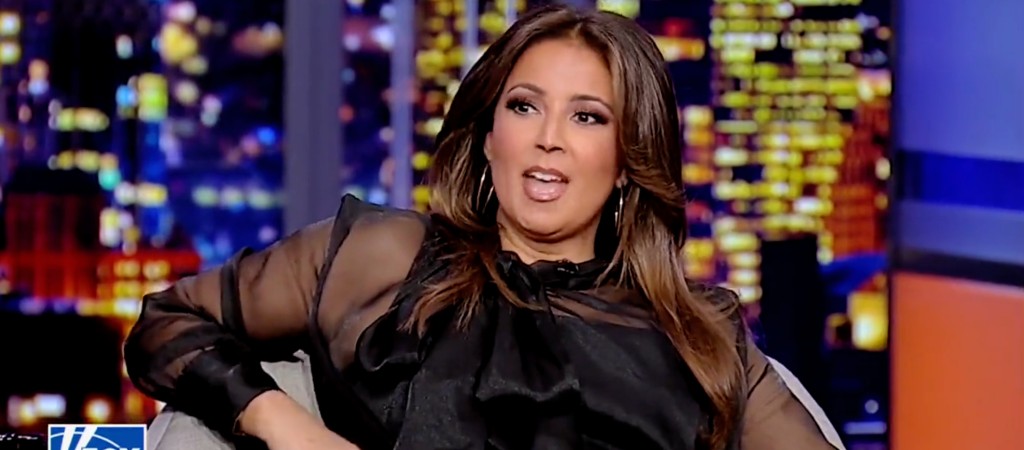 A Valentine's Day discussion on Gutfeld took a turn when Fox News anchor Julie Banderas revealed that she's getting a divorce after 13 years of marriage. A feisty Banderas had no time for the romantic holiday, which she blasted along with her soon to be ex-husband, who apparently routinely failed the cardinal rule: Always get your wife a gift, or at the very least a card. C'mon, man.
"F*ck Valentine's Day," Banderas boldly announced during Thursday's night episode of Gutfeld. "It is stupid. I mean, even when I was married, I didn't get sh*t."
Fox News anchor Julie Banderas dropped some "breaking news" on Gutfeld! tonight. And during a Valentine's Day segment, of all things!

"Well, I am going to get a divorce. I am going to say it right here for the first time." pic.twitter.com/ZJg1WWCPJ1

— Justin Baragona (@justinbaragona) February 10, 2023
Via HuffPost:
"Well, I am going to get a divorce. I am going to go ahead and say it here for the first time," said Banderas, announcing her split from Andrew Sansone, her husband of 13 years. "Thank you, everyone. Congratulations are in order," she added after receiving some audience applause. "That was breaking news."

Banderas then declared Valentine's Day a "Hallmark holiday," "stupid" and "absolutely ridiculous."
As Banderas went viral thanks to the clip of her blowing up the Gutfeld episode with her anti-Valentine's Day rant, some users questioned whether the whole thing was a joke. Banderas, who was apparently monitoring the online chatter well into the night made it very clear that she's getting the heck out of her marriage.
"I wasn't kidding," Banderas responded to a Twitter user who predicted that Banderas would announce she's "kidding" and everyone's going to fell "disappointed" falling for the alleged bit. It sounds like she means business, buddy, and let that be a lesson, fellas. Always get a card or flowers. It's not that hard.
(Via HuffPost)