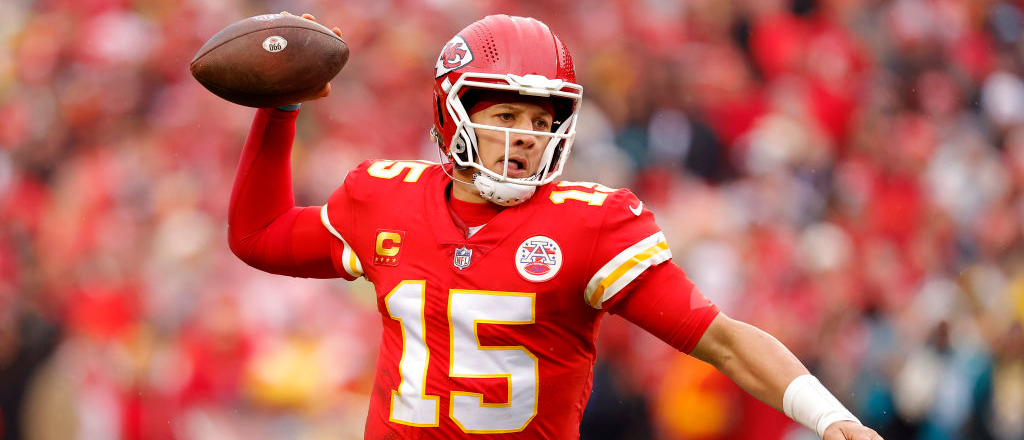 The 2022 NFL season culminates with Super Bowl LVII on Sunday evening in Glendale, with the Kansas City Chiefs taking on the Philadelphia Eagles on the sport's biggest stage. After two weeks of build-up following Championship Sunday, everyone is simply ready for kick-off and, in this space, we are basking in the glow of a guaranteed winning season after a 4-0 performance on the last card. Granted, the Super Bowl is a different animal (make sure to line shop!!!!), and we'll get to our picks momentarily.
First, though, a look at the full-season effort.
Championship Sunday: 4-0
2022 Season: 56-44-2
Come get these winners.
Chiefs and Eagles combine for UNDER 5.5 sacks — DraftKings
There is a lot of buzz about both pass rushes, and with good reason. Philadelphia has a historic mark with more than 70 sacks this season, and Kansas City was a top-three team in sacks. As such, this number is inflated. Then, Patrick Mahomes is (very) adept at avoiding sacks, and Hurts can get us home on the other side behind two quality offensive lines.
Dallas Goedert longest reception OVER 18.5 yards — FanDuel
From a trend standpoint, Goedert beat this more than half the time in the regular season, and I'm a fan of his YAC ability. Kansas City doesn't always have best tackling room and, crucially, this is the best number I've seen in the market as of Thursday evening.
Kadarius Toney Over 25.5 receiving yards — PointsBet
This is a talent bet more than anything. Toney was an early exit from the AFC title game with injury, but without Mecole Hardman to stretch things out with speed, Toney is important here. One catch could do it, and this is the best number available in the market.
Kansas City Chiefs and Philadelphia Eagles UNDER 24.5 points in the first half — Widely available
This is the consensus number after an uptick in the full-game total. I would lean under there also, but prefer the first half. Philadelphia's defense is very stout and should be able to key on Travis Kelce to make things a little more difficult on Mahomes. I also buy KC's defense more than the market does, and there could be some #nerves at the outset.
Kansas City Chiefs (+1.5) over Philadelphia Eagles — Widely available
I feel obligated to give out the side, so here we are. Fundamentally, this is a bet on Patrick Mahomes, as most would acknowledge Philadelphia has the deeper, more complete roster. It's a principle to simply take Mahomes as an underdog, though, and the Chiefs are undervalued on defense right now. This isn't a huge edge by any means, but go Chiefs.