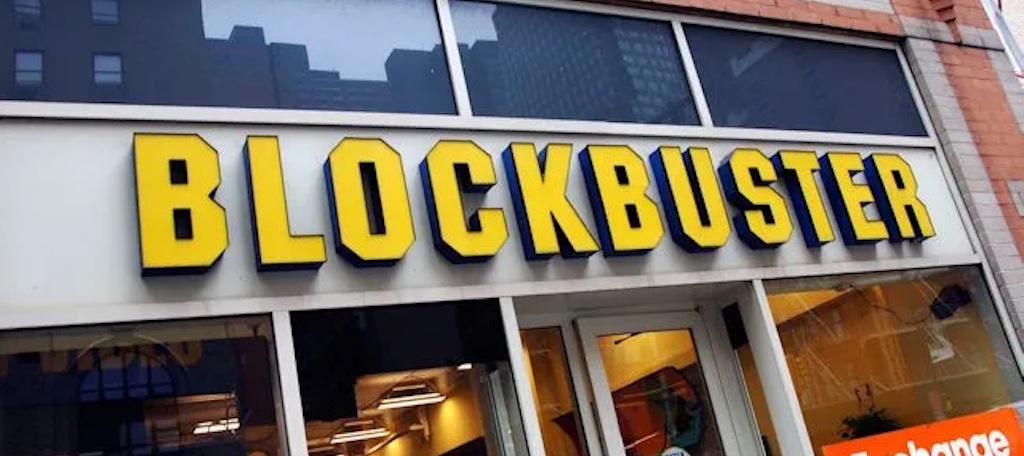 It's been 13 years since Blockbuster, the once mighty video store chain, filed for bankruptcy. That doesn't mean they no longer exist. As of 2019, there was one remaining store on the planet, located in Bend, Oregon, and it's still going strong — so strong that it's got its own Super Bowl commercial, sort of.
As per Mediaite, the final Blockbuster will be airing a commercial at the same time as the Super Bowl. It's called "Blockbuster: Until the Bitter End," and it won't air on ABC while the Philadelphia Eagles battle the Kansas City Chiefs. Instead, it will run on the store's Instagram page. It will also be available for rental from the store, on an old school VHS tape.
Those who live near Bend, Oregon can also go to the store during the game, where it will be played live on a TV set up for the big game.
"We wanted to show that a small business could do something fun during the Big Game," said the store's longtime manager Sandi Harding, who has kept the store afloat through thick and thin.
The Bend, Oregon Blockbuster has survived it all — not only the near-destruction of the franchise but also COVID-19. At the height of the pandemic, the store managed to stay operating without laying off staff. And of course, it's survived the sitcom made by Netflix, the brand that effectively killed Blockbuster, only to kill it again by canceling the show after one season.
Those nowhere near Bend, Oregon can watch the commercial on its Instagram page at some point during the game.
(Via Mediaite)