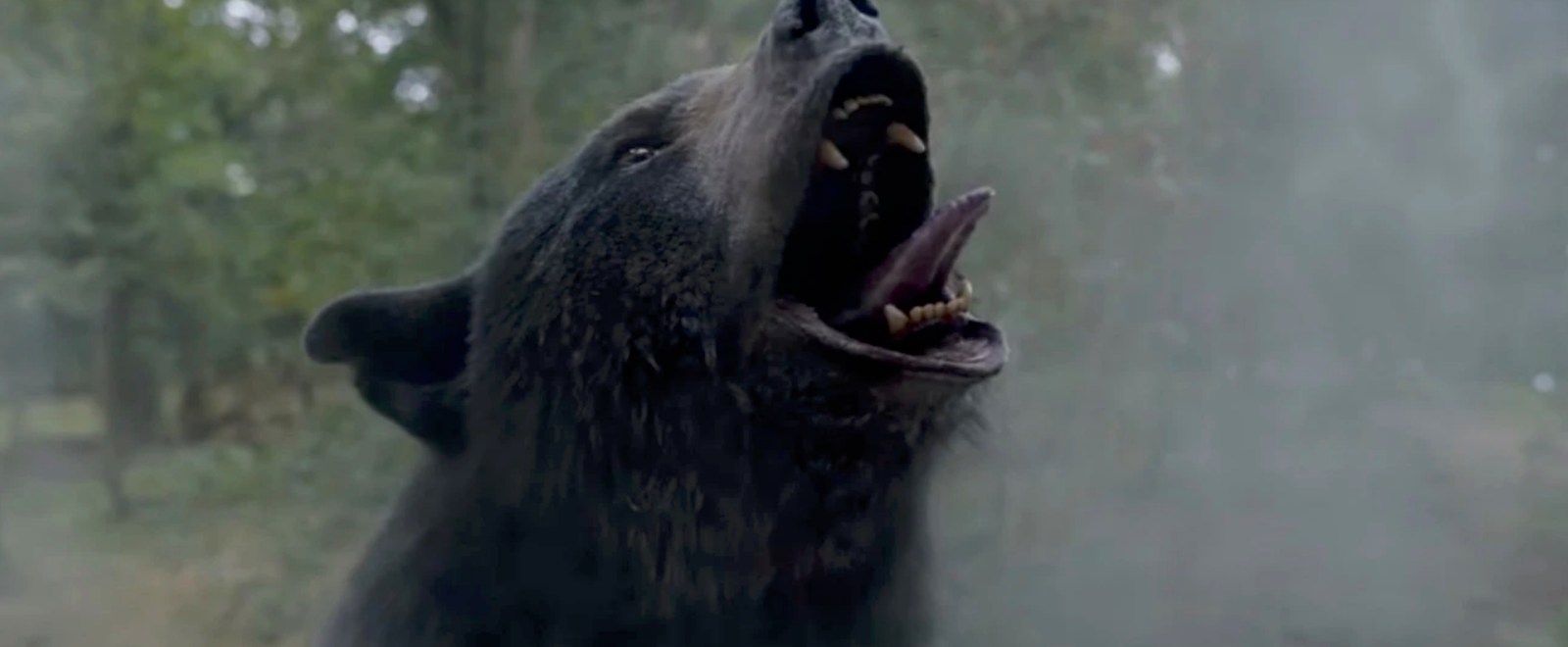 There are only a few days left before our lives are collectively changed forever when Cocaine Bear hits theaters next week. If you need a quick refresher, Cocaine Bear is not the R-rated, mid-life crisis Paddington sequel, but instead tells the very real story of a bear who ingested too much cocaine (any cocaine for a bear is too much, by the way) after it fell out of a plane.
In order to get everyone in the Cocaine Bear spirit, there is now a fun little 8-bit game called Cocaine Bear: The Rise Of Pablo Escobear (really) which you can play as your own cocaine bear and eat as many people as possible. In order to gain speed you must consume the red bag, presumably filled with drugs, and catch the ambulance for some fancy bonus points which do nothing. There is actually no way to lose this game, it seems, as the bear just pummels anything in his way, which is realistic. But there are multiple levels.
As for the movie that inspired the game that is inspired by the real-life story, it will feature an ensemble cast consisting of Keri Russell, O'Shea Jackson, Jr., Christian Convery-Jennings, Alden Ehrenreich, Jesse Tyler Ferguson, Brooklynn Prince, Margo Martindale, and Ray Liotta in one of his last on-screen roles. Cocaine Bear gets his own billing, though.
You can test your Cocaine Bear skills here before the movie hits theaters on February 24th. You probably can't beat my score, and if you do, don't tell me.