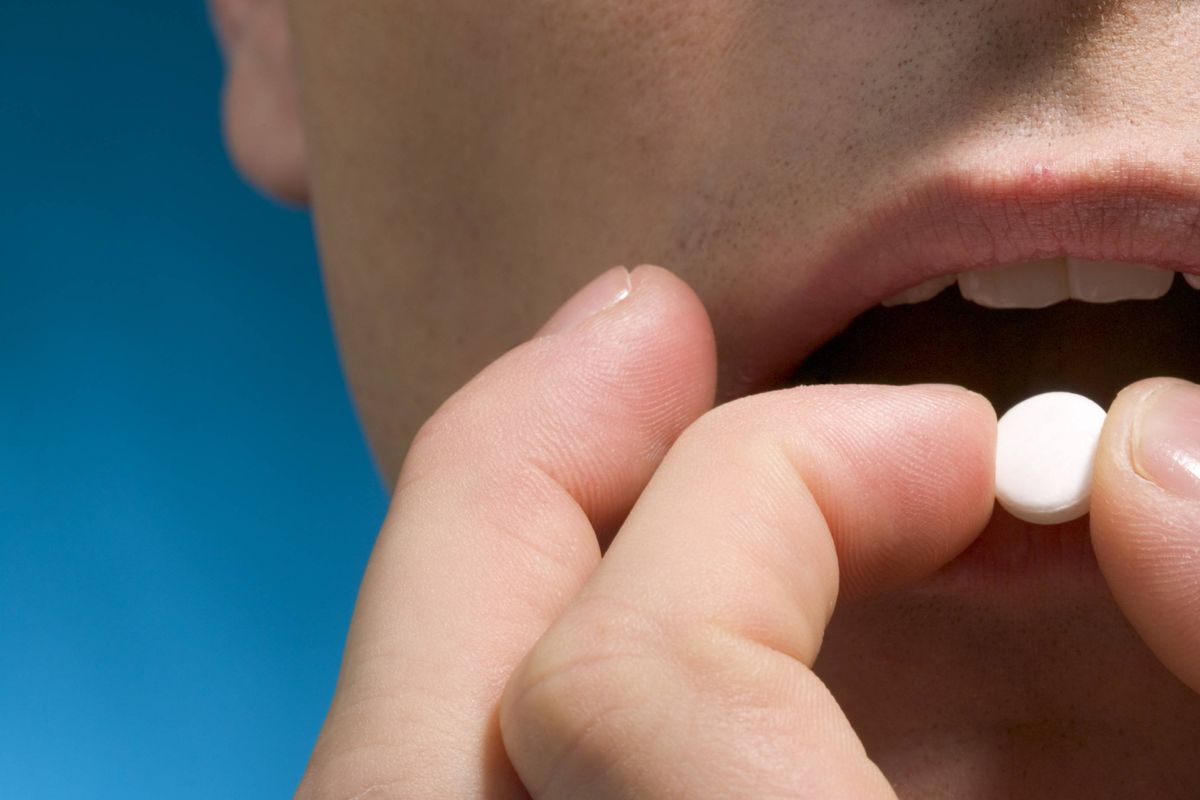 Even though men have condoms and vasectomies, throughout history, the burden of contraception has ultimately been felt by women because they bear the ultimate responsibility if they become pregnant. To maintain their reproductive freedom, women must take hormone-altering pills, wear patches or insert hormone-filled rings into their vaginas.
They also deal with copper IUDs, shots and spermicide-soaked sponges.
Women also have to manage the cost and hassle of doctors' visits to get their contraception and are at the mercy of the state if they have an unwanted pregnancy. Isn't it time more men stepped up and took responsibility for contraception?
The good news is that new medical development may provide hope for the countless women who are tired of the pills, IUDs and headaches that come with female contraceptives. The cool thing is that a woman is behind its discovery.
---
A new pill developed by Weill Cornell Medicine could become the first "on-demand" male oral contraceptive. The drug has been found to stop sperm "in their tracks" and prevents pregnancies in preclinical models.
The pill is fast-acting and can have a man ready for sex 30 to 60 minutes before intercourse. That's about as long as it takes for Viagra to work its magic.
"Our inhibitor works within 30 minutes to an hour," Dr. Melanie Balbach, a postdoctoral associate in their lab, said in a statement. "Every other experimental hormonal or nonhormonal male contraceptive takes weeks to bring sperm count down or render them unable to fertilize eggs."
The inhibitor was discovered by Dr. Balbach accidentally while working on a treatment for an eye condition. Dr. Balbach found that when mice took a drug that inactivates soluble adenylyl cyclase (sAC), they produced sperm that could not propel themselves through the vaginal tract.
Research shows that men who cannot produce sAC due to genetic mutations are infertile.
After the drug takes hold, the sperm are rendered useless for about 24 hours and then return to normal. So, the drug is not only fast acting but rapidly reversible.
"What I like about the proposed contraceptive in this study is the on-demand option," says Ulrike Schimpf at the KTH Royal Institute of Technology in Sweden. "It would act rapidly, temporarily, and is efficient at the first dose."
The discovery could be a sea change in how males approach contraception. But some are rightfully afraid that men may lie about taking the pill in the heat of the moment.
This is the 1st compound I'd trust since I could watch them swallow the pill.

Those who produce sperm face little risk; when it doesn't work, they're not stuck in a legal & medical mess.

A Novel Male Birth Control Could Be an 'On-Off Switch for Sperm' https://t.co/Kijr1cAo7y

— CZEdwards (@CZEdwards) February 14, 2023
I'm a woman who wants to get cozy with a guy but not risk pregnancy. He says he's on the guy pill. Do I trust him?

— Bicycle Boy (@mcandrus) February 14, 2023
Would you trust a man to take it though??

— Emma Pells (@Pellsee) February 14, 2023
After all these years that women have had to bear the burden of responsibility, there's something poignant about the first potential male contraceptive pill being discovered by a woman.
"We need more [birth control] options, and men need an option so that the burden of contraception is not on females anymore," Balbach told New Scientist. "We're very optimistic that once men take the inhibitor, it will have the same effect."
Dr. Balbach and Dr. Jochen Buck, a professor of pharmacology at Weill Cornell Medicine, are currently working to develop a new version of the drug that lasts longer before testing it on humans. They hope to go to clinical trials by 2025.