It's time to talk about expensive rye whiskeys that are actually worth those hefty price tags. We've already covered the cheap stuff under $50 and the pricier bottles under $100. There are gems to be had at both price points. But the real "wow" bottles are often (far) more pricey, and those are the bottles I'm going to list below.
Before we dive in, it's always worth asking if a $150, $500, or even $1,000 bottle of whiskey — rye or not — is ever worth it. The answer is a little harder than a clear "yes" or hard "no." I like to look at it this way, expensive whiskey is often expensive for a reason. None of this happens in a vacuum. When anyone is talking about the whiskeys below, they're dealing with rare whiskeys that you simply do not see that often. Add in the undeniable layer that the better a whiskey tastes, the more it'll be sought after, and you have a perfect storm for prices to rise.
Rare whiskey doesn't have to be expensive; tasty whiskey doesn't have to cost a fortune; but when whiskey is rare and delicious the price is going to be steep. That's just the world we live in, folks. I suppose that's a long way to answer the question and boils down to "yes… sometimes."
Okay, semantics out of the way, let's look at 20 rye whiskeys that cost over $100 and are actually worth it because they, yes, taste great. These are whiskeys that truly wow on the palate in different ways and are worth adding to your bar cart right now. Make sure to click on those price links to see if you can snag a bottle in your neck of the woods.
Also Read: The Top Five Rye Whiskey from the Last Six Months on UPROXX
Kentucky Peerless Double Oak Kentucky Straight Rye Whiskey
ABV: 54.65%
Average Price: $149
The Whiskey:
This new expression from awards-darling Kentucky Peerless takes its success with Double Oak Bourbon and applies it to its phenomenal rye whiskey. The rye is a local sweet mash whiskey (made with 100% new batches of ingredients every time) and ages for around four years in new oak. Then the whiskey is re-barrelled into a new American oak barrel for a finish run. Once those barrels hit the exact right moment, they're batched and bottled as-is.
Tasting Notes:
Nose: There are roasted chestnuts on the nose that leads to a deep sense of pitchy fresh firewood, sweet cinnamon bark, and dark burnt orange rinds with a light moment of vanilla-laced marzipan.
Palate: Crème brûlée leads to fresh oak staves, more cinnamon bark, and a rush of dry wild sagebrush next to orange pekoe tea leaves, a hint of raw brown sugar cubes, and a chewy tobacco spiciness layered into an old leather pouch.
Finish: That chewy tobacco drives the finish with a heady buzz from the ABVs (no burn though) as the sharp cinnamon, soft marzipan, and dark orange oils ebb and flow until the very end.
Bottom Line:
This is fresh, a little funky, and f*cking delicious. The nuttiness and dark citrus oils really meld well on the palate and provide a nice accent to the woodiness at play. Overall, this feels like an advanced rye whiskey that's open enough to help a beginner take the next step toward true adoration for the style. This is very much an "I get it now" rye.
Kentucky Owl Kentucky Straight Rye Whiskey Aged 11 Years Limited Edition Bayou Mardi Gras XO Cask
ABV: 51.4%
Average Price: $499
The Whiskey:
The latest limited edition from Kentucky Owl celebrates Mardi Gras with a small release of rum-finished whiskey. The whiskey in the bottle is 11-year-old Kentucky straight rye that then spends another year in Bayou Rum XO casks from Louisiana.
Tasting Notes:
Nose: There's a soft leatheriness on the nose with a sense of old rye bread, sweet butter, and winter spices layered into a vanilla cake.
Palate: The taste is on the sweeter end with dark cherry and stewed plum next to orange marmalade, allspice berries, creamy vanilla pudding, and a mild sense of dry and old herb gardens.
Finish: The lush end layers in that sweet butter and creamy vanilla with a sense of clove tobacco, sharp and spicy root beer, and lush eggnog with plenty of nutmeg.
Bottom Line:
This works really well for anyone looking for a rye with a slightly sweet edge. The King Cake Mardi Gras vibe is front and center with rich and sweet vanilla and dark fruit driving the whole show here. Sweet(er) whiskey fans will rejoice with this one.
Michter's US*1 Limited Release Barrel Strength Kentucky Straight Rye Whiskey
ABV: 54.6%
Average Price: $250
The Whiskey:
This rare Michter's expression is pulled from single barrels that were just too good to batch or cut. Once the barrels hit the exact right flavor profile, each one is filtered with Michter's bespoke system and then bottled as-is at the strength it came out of the barrel.
Tasting Notes:
Nose: Dark cherry and butterscotch candies pop on the nose next to sour red wine mixed with mulled wine spices — lots of cinnamon, clove, and star anise — next to tart apple skins, apple bark, and a hint of singed marshmallow between lightly burnt Graham Crackers.
Palate: The palate leans into spices in a subtle way with a nutmeg/eggnog vibe next to rich vanilla ice cream and smoked cherries with a minor note of fresh pipe tobacco and singed cedar bark.
Finish: The end adds some dried red chili and sharp cinnamon to the tobacco with a pinch of freshly cracked black pepper and a supple sense of a fresh fruit bowl with a lot of red berries.
Bottom Line:
This is quintessential Kentucky rye. It's classically spicy, darkly sweet, and very deep. There's a balance here that makes it a "wow" sipper for the newbies and a must-have modern classic for the devotees. It also makes one hell of an old fashioned.
High West A Midwinter Nights Dram A Blend of Straight Rye Whiskeys
ABV: 49.3%
Average Price: $140
The Whiskey:
Each year, this limited drop from Utah's High West varies slightly. 2022's release was a mix of MGP rye (95% rye) and High West rye (100% rye) finished in French oak barrels that previously held ruby and tawny port. The barrels picked for this batch were between four and seven years old with the older barrels coming from Indiana and the younger ones from Utah.
Tasting Notes:
Nose: This is a pretty complex nose with sour berries next to dried apricot, woody and slightly sweet cinnamon, French toast, and a mild note of something umami (dried mushroom adjacent).
Palate: The palate gets more savory with a rhubarb vibe as dark chocolate with a serious woody spiced edge meets old leather laced with years of tobacco, lush vanilla cream, and salted caramel.
Finish: The end is as silky as eggnog with a whisper of black tea bitterness and minty tobacco rounding things out.
Bottom Line:
This is a distinctly funky rye that ends lush and mildly spiced. This is one of those bottles that experts adore and clamor for that also happens to be amazingly approachable thanks to that low-ish proof. You can really fall in love with rye whiskey with this one and many have.
Uncle Nearest Rye Cask Strength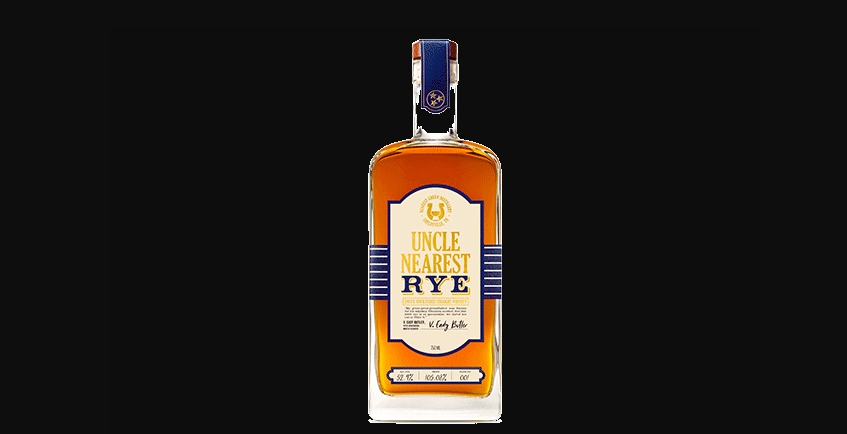 ABV: 59.8%
Average Price: $149
The Whiskey:
This new whiskey from the multi-award-winning Master Blender Victoria Eady-Butler is a true traveling whiskey. The whiskey is made up in Canada with 100% locally grown rye, according to American straight rye whiskey specifications. That whiskey is then sent to New York where it is barreled and aged for at least four years. Finally, Eady-Butler steps in and selects the honey barrels, and ships them to Tennessee where she blends this whiskey and bottles it as-is.
Tasting Notes:
Nose: There's a hint of fresh sourdough rye bread (the good real stuff you still get in Central Europe) next to a hint of fennel and almost woody black currants with a touch of soft cardamon.
Palate: The palate leans toward dry wicker and fresh green herbs with a snap of spiciness (almost chive) next to woody cinnamon and allspice berries with a hint of spicy orange chocolate.
Finish: There's a hint of salt on the backend with wonderfully layered dry cedar bark, herbal tobacco note, and a touch of dried nasturtium that ultimately leads to a silky vanilla/cinnamon finish.
Bottom Line:
This whiskey really highlights the quality of Canadian rye distillate. The nuance and uniqueness are apparent from top to bottom. Overall, I'd grab this to help round out my rye knowledge and/or deepen my understanding of the great whiskey coming out of Canada right now.
Leopold Bros Single Barrel Three Chamber Rye Whiskey 2022 Release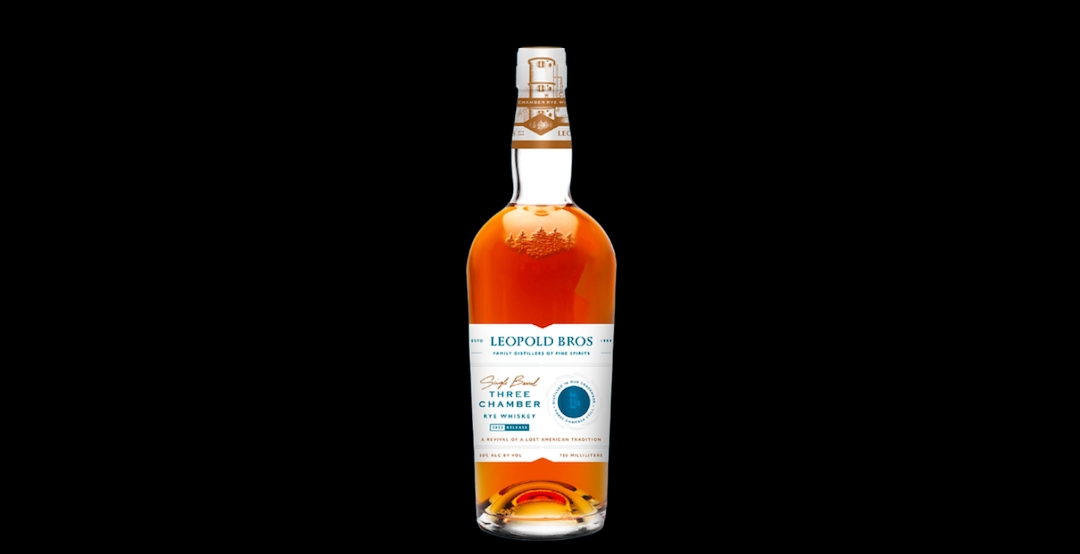 ABV: 50%
Average Price: $249
The Whiskey:
The latest release of Leopold Bros.'s famed Three Chamber rye is a stellar single barrel release made in a bespoke still designed by Todd Leopold specifically to make this whiskey. The 2022 release is made with Abruzzi rye and sourced from the best five-year-old barrels in the warehouse, according to Todd Leopold's master-level palate. Once a single barrel is selected, the whiskey is then slightly touched with water before bottling.
Tasting Notes:
Nose: There's a crafty sense of rich grain porridge cut with maple syrup and rum-raisin next to creamy Nutella and salted peanut shells on the nose.
Palate: The taste is luxurious and opens with a molasses-filled bran muffin crafty vibe that leads to a deep and murky apple cider, Cherry Coke, cloves, allspice, and creamy eggnog.
Finish: The finish leans botanical and spicy with salted black licorice, cinnamon candies, bright nasturtiums, and chewy apple-candy tobacco on the very end with a flutter of dry prairie sweetgrass.
Bottom Line:
This is a 100% unique rye whiskey that feels like it's from a different century while also feeling fresh as can be. It's a great balancing act. That said, this is the whiskey you buy when you're looking for something completely different from rye whiskey. There's really nothing quite as refined and singular as this whiskey.
Guero Rye Whiskey Aged 6 Years Finished in Cognac Barrels
ABV: 50%
Average Price: $107
The Whiskey:
This whiskey from Savage & Cooke is a Tennessee and California collaboration. The juice is a 51% rye that's cut with 45% corn and 4% malted barley in the mash. After several years of resting, the whiskey is re-barreled into Fine Champagne cognac casks for that final rest. Once ready, the barrels are batched and the whiskey is proofed down with local spring water from the Alexander Valley.
Tasting Notes:
Nose: The nose opens with a sense of Swedish Fish next to orange marmalade on scones with a touch of rum-raisin, walnuts, and winter spices rolled into soft tobacco.
Palate: The palate layers pine-y honey with salted caramel, oatmeal cookies with walnuts, raisins, and plenty of cinnamon and vanilla next to a hint of Cherry Coke.
Finish: The end fades through woody cinnamon sticks and old star anise as apple-cinnamon tobacco folds in with dry sweetgrass and old cedar bark.
Bottom Line:
This has a wonderful balance of nuttiness and dark fruitiness that just works. This whiskey doesn't reinvent the wheel. Instead, it's like the nicest, best version of a wheel you could ever find. I'd say pick this up if you're looking for a lush and well-defined rye whiskey.
Bardstown Bourbon Company West Virginia Great Barrel Company Blended Rye Whiskey
ABV: 55%
Average Price: $159
The Whiskey:
This nationwide release is a collaboration with Bardstown Bourbon Company and West Virginia Great Barrel Company, one of the most interesting cooperages in the game right now. The whiskey in the bottle is a blend of 95/5 rye from Indiana that's about seven years old and a 12-year-old 100% corn whiskey from Ontario. The blend was then refilled into infrared toasted cherry oak barrels for a final maturation run before mild proofing and bottling.
Tasting Notes:
Nose: The nose opens with a rich cinnamon bark touched with apple cider, sharp spearmint, and marzipan with a soft layer of chamomile tea cut with honey and rose water lurking beneath.
Palate: The palate is luxurious with a thick cherry stew over clotted cream and scones next to smoldering apple, cinnamon, and cherry bark, a sense of old sweet oak staves, and cellar funk.
Finish: The end has a dried cranberry dipped in dark chocolate vibe next to more of those spice and orchard barks with this fleeting sense of tannic sharpness and cherry cola spice.
Bottom Line:
This is a great sipping whiskey that has a fascinating story. The rye whiskey blend really takes to the cherry wood finishing in new and interesting ways, there's really nothing else out there like this. That finish gives this a vivid fruit orchard vibe that's unparalleled (and really luscious). This is one of those whiskeys that you just have to try because it feels like the future in a glass.
Nelson Bros. Whiskey Aged 15 Years Rye Whiskey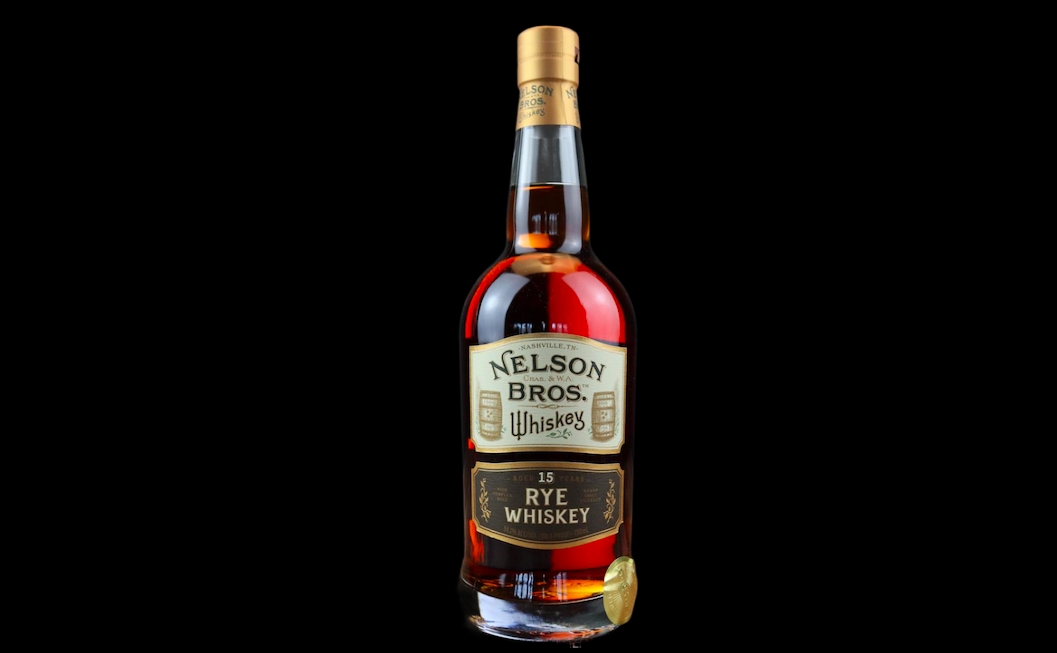 ABV: 54.2%
Average Price: $299
The Whiskey:
This late edition 2022 whiskey is built to highlight deep blending prowess. The whiskey is made from only eight barrels of 15-year-old Indiana rye. Those barrels were sent down to Nashville where the Nelson Bros. Whiskey team built an iconic rye with them, leaving the whiskey at cask strength and unfiltered to highlight the perfection in those barrels.
Tasting Notes:
Nose: There's a sense of an old axe handle and worn leather gloved on the nose with wet Earl Grey tea leaves, vanilla pound cake with poppy seeds, and cinnamon candies crumbled over gingerbread on the nose.
Palate: A deep earthiness drives the palate from vanilla cream and stewed apple drizzled with dark chocolate and caramel toward spicy mint tobacco, cedar kindling, and old cellar dirt with a hint of that old wood axe handle and leather again.
Finish: The end leans into the sharp mint tobacco and dips it into sticky toffee pudding cake batter and packs it into an old cedar box wrapped up in wild sage, soft leather, and burnt sweetgrass rope.
Bottom Line:
This is one of those whiskeys that we may never see again. It's the perfect balance of rare and delicious that justifies the price. It also hits every funky, fresh, and classic rye whiskey note perfectly from start to finish and truly takes you on a journey. Who doesn't want that?
Chicken Cock Cotton Club Rye Aged 20 Years Canadian Rye Whiskey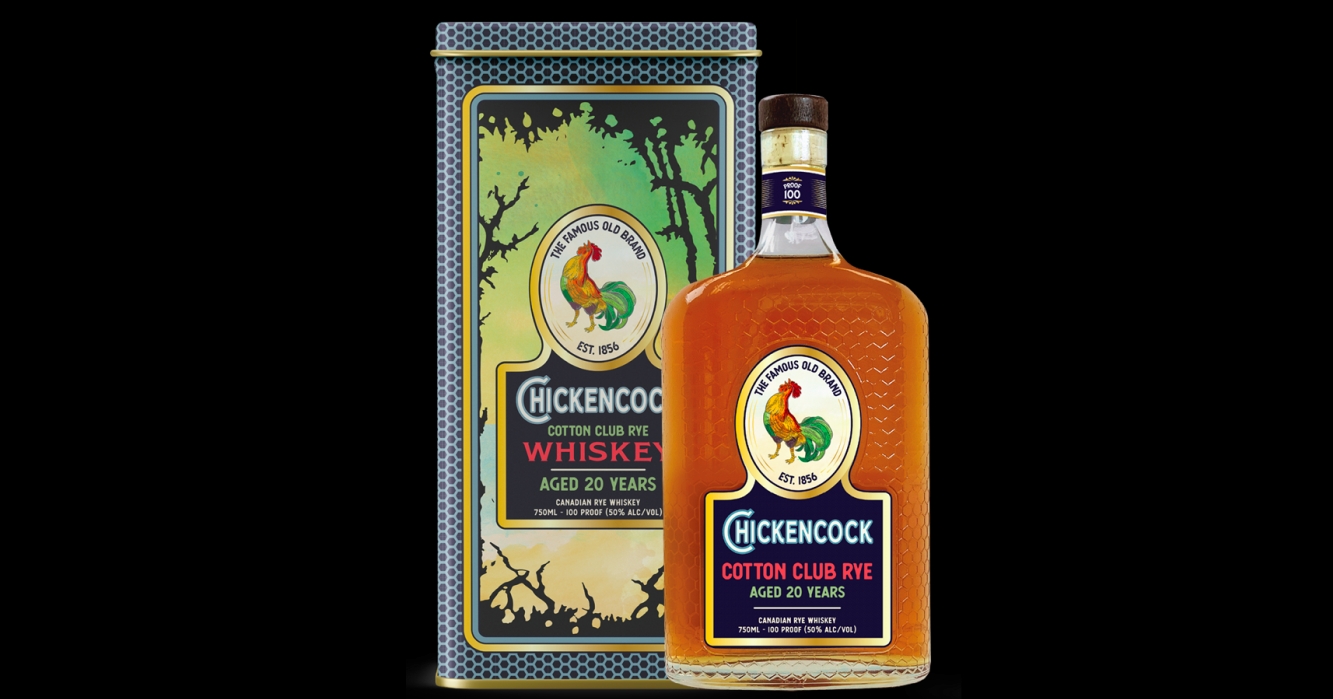 ABV: 50%
Average Price: $616
The Whiskey:
The whiskey in this bottle is made with a 90% rye and 10% malted barley mash bill, which is a standard you see with other big-name Canadian brands. In this case, that hot juice was left to mellow in ex-bourbon barrels for 20 long years somewhere in Canada (likely Manitoba). The barrels are sent down to Kentucky where they're batched and proofed down to 100 proof before bottling.
Tasting Notes:
Nose: Green and wet grass mingle with a stack of pine firewood on the nose as a pink bubble gum sweetness leads to a vanilla-heavy cream soda with a whiff of Orange Julius.
Palate: The palate leans into the orange with a zesty vibe as a lemon meringue pie tartness and creaminess kicks in next to dried ginger, floral honey, and a sweet pine resin.
Finish: The mid-palate really leans into the honey while adding in candied orange peels with a hint of allspice and anise leading toward a dry white pepper and old cinnamon sticks soaked in tart apple cider before a final rush of old cellar beams and dry black soil round out the end.
The Bottle:
This is an essential buy for a Canadian whisky fan. This is Canadian rye (by way of Kentucky) at its absolute best.
Lock Stock & Barrel 21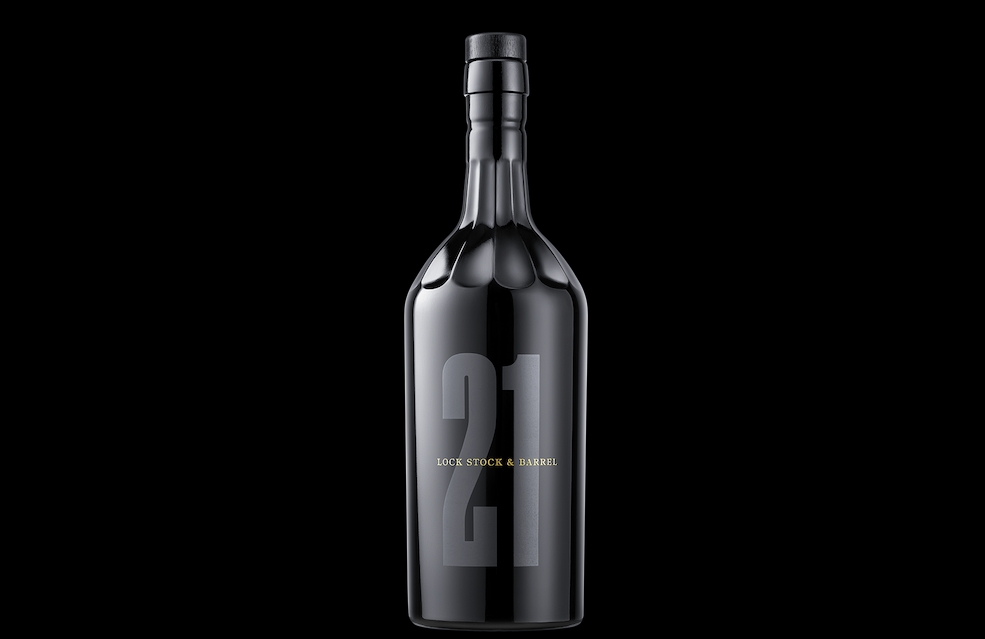 ABV: 55.5%
Average Price: $490
The Whisky:
This rye is made from that magical Canadian 100% rye mash bill. The juice went into the barrel back in May of 1999 and was left alone in the cold north for over two decades before Lock Stock & Barrel blended and bottled this without any fussing.
Tasting Notes:
Nose: The nose balances old cellar oak against a spicy sticky toffee pudding, candied cherry, burnt orange rinds, and marzipan.
Palate: The palate has a hint of tannic bitterness — this is old — next to vanilla sheet cake topped with orange zest frosting sprinkled with toasted coconut and dark chocolate powder.
Finish: There's a sense of butterscotch and Almond Joy on the mid-palate that leads to a finish full of silky molasses, woody winter spices, and tobacco leaf layered with brandy butter and burnt orange and wrapped up in old leather and cedar bark.
Bottom Line:
This is heavenly on the senses. It's also another essential Canadian rye whiskey to have on hand. This is the stuff you pour when some motherf*cker starts slagging off Canadian whiskey as inferior to set them straight.
Cascade Moon 13-Year-Old Rye Whisky
ABV: 50%
Average Price: $399
The Whisky:
The whisky in the bottle is rye whisky that spent 13 years chilling in the cool Cascade Hollow warehouses in Tennessee (where George Dickel is made). The barrels for this bespoke blend were hand-selected by Cascade Hollow's general manager and distiller Nicole Austin for their perfection. They were then proofed down to 100 proof and bottled as-is.
Tasting Notes:
Nose: The nose is incredibly fresh with bursts of green apple, freshly cut sweetgrass, dark citrus oils, semi-dry roses, and fresh cinnamon sticks.
Palate: The palate leans into the green apple with a tart edge as the spices kick up a wintry vibe before a savory note arrives with a hint of dill, anise, and maybe some rosemary. On the mid-palate, the citrus comes back with a bright orange and grapefruit touch that turns into wet black peppercorns, white moss, and an echo of dried green tea leaves.
Finish: The finish lets that green tea vibe settles into the earthiness and savory herbs as the sip slowly fades out, leaving you with a whisper of dried wicker deck furniture.
Bottom Line:
This is an excellent whisky from Tennessee. It's fresh and deep. It feels nostalgic and new at the same time (it's a great balance). If you're looking for something new in the rye whiskey scene that feels both respectful of the past while blazing a new path into the future, this is the bottle to get.
Sazerac Kentucky Straight Rye Whiskey 18-Year-Old BTAC 2022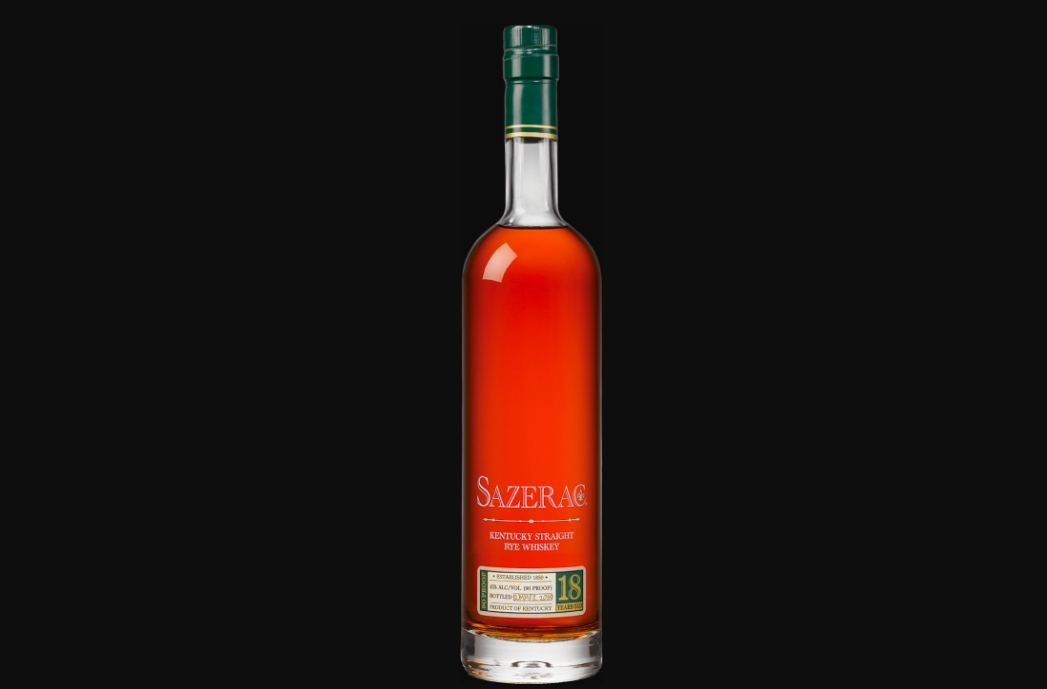 ABV: 45%
Average Price: $2,472
The Whiskey:
This whiskey started its journey back in 2003 and 2004 when the juice was distilled with Minnesota rye, Kentucky corn, and North Dakota barley. The spirit was loaded into new white oak from Independent Stave from Missouri with a #4 char level (55 seconds) and left to rest in warehouses K, M, and P on the second, third, and fourth floors. Overly nearly two decades, an average of 74% of the whiskey was lost to the angels before proofing and bottling.
Tasting Notes:
Nose: This one opens with a pile of candied and burnt orange peels next to a rich lemon bread with plenty of rich vanilla and poppy next to sweet layers of molasses, old leather tobacco pouches, and an old set of lawn furniture that's spent too much time under and an old oak tree.
Palate: The palate swells with a deep molasses sweetness next to a dash of freshly cracked black pepper countered by musty cumin, dried red chili pepper flakes, and a whisper of fresh bay leaf that leads to singed wild sage, rye bread crusts covered in coriander seeds, and a touch of maple syrup cut butter with a hint of cinnamon.
Finish: The end slowly descends into a creamy mint chocolate chip tobacco vibe next to flaked cherry bark ready for a smoker and old oak leaves resting in dead sweetgrass.
Bottom Line:
This tastes so damn good that you immediately understand why the price balloons so much on this bottle from the first nose and sip. This is one of the prime examples of taste and rarity combining to create an expensive whiskey that's actually worth it.
Van Winkle Family Reserve Rye Kentucky Straight Rye Whiskey 13 Years Old
ABV: 47.8%
Average Price: $2,399
The Whiskey:
This is the only non-bourbon whiskey in the Van Winkle line. While we don't know the exact mash bill, Buffalo Trace does use a rye mash bill that's very low-rye (how low we'll never know, but it's close to 51% … I heard somewhere). Either way, the juice is then barreled and allowed to mellow for 13 years before batching, proofing, and bottling in the sweetest spot in the sweetest warehouse at Buffalo Trace in Kentucky.
Tasting Notes:
Nose: Imagine old rye crusts with a hint of caraway spiked with red peppercorns next to rich salted caramel apples and plenty of Christmas spices layered into a sticky toffee pudding all wrapped up in old worn leather with hints of fatty nuts and dried fruits on the nose.
Palate: The pepperiness mellows quickly as powdery white pepper leads to a soft vanilla cream pie cut with bitter orange zest, dark chocolate flakes, and a hint of salted black licorice.
Finish: The end pops with sharp anise and clove next to a fleeting sense of mint chocolate chip tobacco folded up with that old leather and plenty of soft cedar.
Bottom Line:
This is another perfect storm of rarity and delectability. This whiskey 100% lives up to the hype and truly feels like a quintessential Kentucky rye. And look, it's a Pappy bottle. A lot of these are bought for investment these days. That's fine. But you really need to crack this and enjoy it, it's that good.
Barrell Craft Spirits Gold Label Seagrass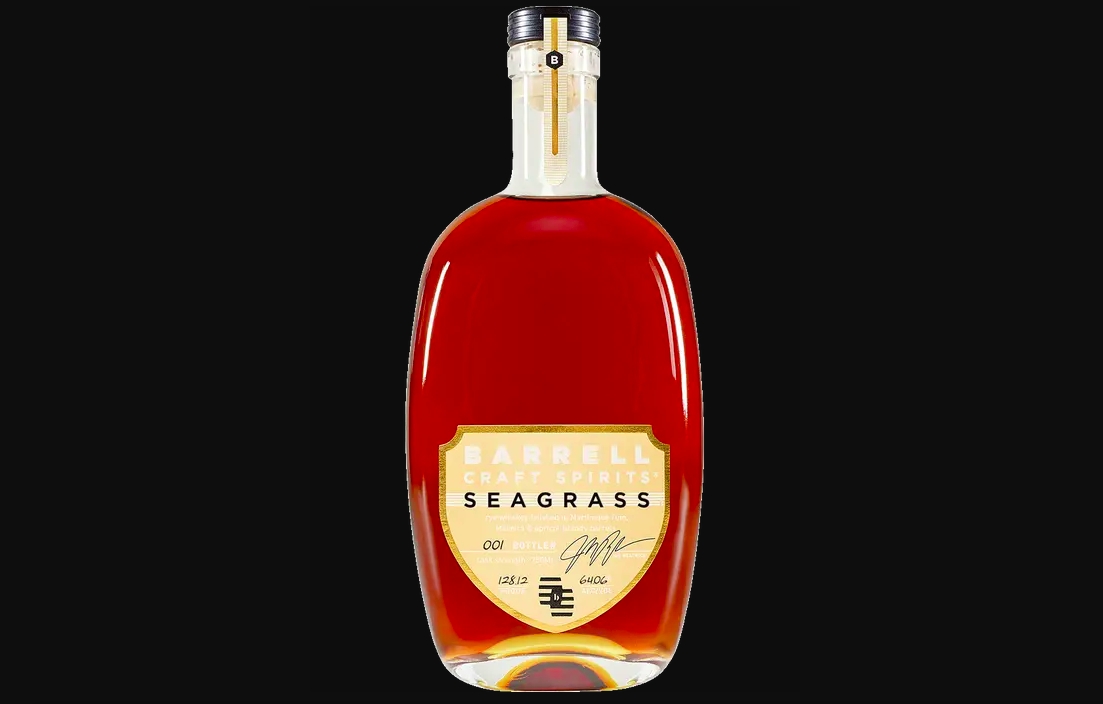 ABV: 64.06%
Average Price: $500
The Whiskey:
This very limited and high-end version of Barrell's Seagrass rye is made from two sets of 100% rye whisky from Canada. The first set was finished in apricot brandy casks before heading to Barrell's blending house in Kentucky. The second set was finished in Martinique rhum barrels before transport to Kentucky. Finally, a little bit of each set was then re-barreled and into Malmsey Madeira barrels for a final rest. All of those barrels were then slowly blended into this whiskey and bottled completely as-is.
Tasting Notes:
Nose: The nose opens with a hint of caramel malt next to apricot jam, old lawn furniture, grilled pineapple skins, Nutella, and some orange blossoms with a whisper of rye crust with caraway leading to a dry sense of hazelnut shells and wild sage.
Palate: The palate opens with rich honey next to orange oils, dusty prunes, mango skins, and maybe a hint of cumin and dried red chili.
Finish: The end mixes a touch of lemon oils with black peppercorns as the honey and mango cream toward a sweet and tropical fruit end that's countered by rich notes of nutmeg and pineapple tobacco.
Bottom Line:
This is next-level finishing on a next-level Canadian whiskey. The brilliance of this pour is that you can nose and taste this over and over again and always find something new hidden in the build. It's like a never-ending journey of rye deliciousness. And while that sounds like something for an "advanced" palate, it totally works on a newbie palate as well since there's always going to be something in the nose and taste to find and latch on to and enjoy.
Kiamichi A Willett & Followill Family Collaboration Aged 8 Years
ABV: 55%
Average Price: $249
The Whiskey:
This whiskey is the second in a series of collaborations between Kings of Leon and Willett Distillery. The whiskey is a six-barrel small-batch blend of Willett's low-rye mash bill. The hot juice was loaded into ISC oak barrels that were cured for nine months before getting a semi-high char. The band hand-selected the barrels themselves and the team at Willett made sure the rest was done exactly right.
Tasting Notes:
Nose: Subtle notes of old glove leather kissed with years of menthol cigarette smoke mingle with a spicy cherry-cinnamon cake frosted with creamed walnuts and vanilla with a brandy butter with a whisper of tannic old oak staves that has a twinge of waxy cacao nib.
Palate: The palate soaks some dried figs in spiced honey with an Earl Grey vibe accentuating a bitter salted dark chocolate, rummy minced meat pies, and wet brown sugar cut with dried ancho chili flakes.
Finish: The end leans into the spice with a Hot Tamales cinnamon candy sweet/spicy sensation next to a lush mouthfeel.
Bottom Line:
Look, this is just f*cking delicious whiskey, rye or not. It's so well-balanced and deep that you can't help but fall in love from the first nose and sip. And if you're a fan of the band (at all), this is a no-brainer buy. If you're not a fan, this is still an essential rye whiskey thanks to that pretty much perfect profile of classically nuanced and lush rye whiskey.
Wild Turkey Master's Keep Kentucky Straight Rye Whiskey Cornerstone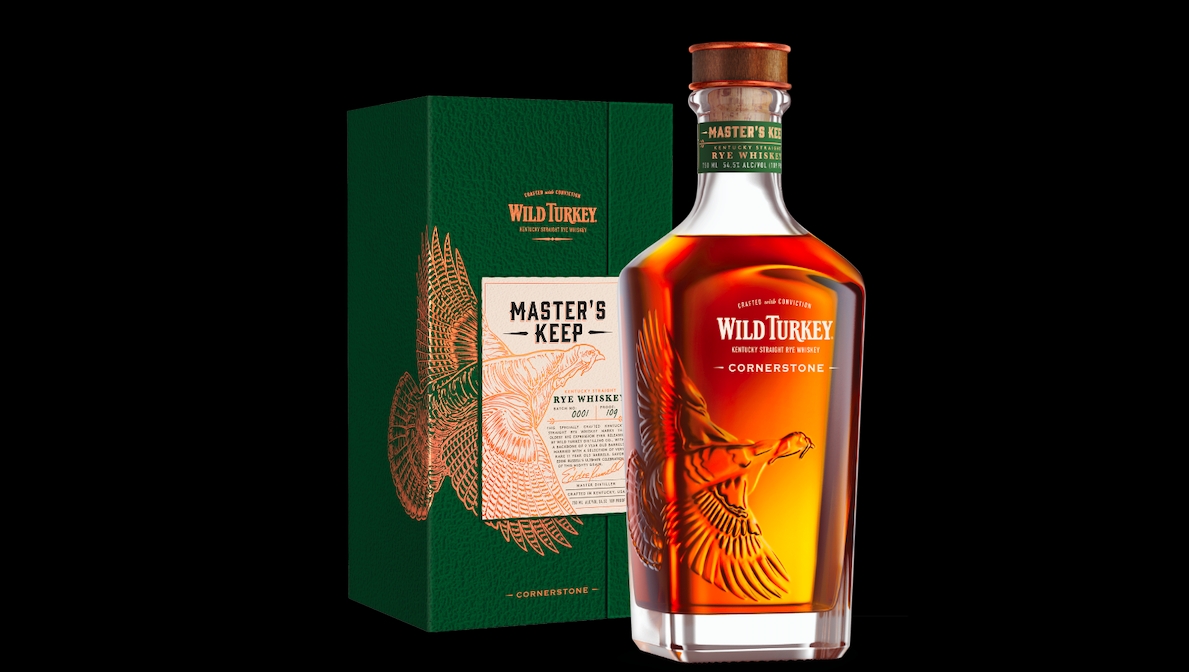 ABV: 54.5%
Average Price: $499
The Whiskey:
This is the first rye whiskey that Wild Turkey released for the Master's Keep line. Eddie Russell devised this whiskey from nine to 11-year-old barrels from the prime sections of various rickhouses. Once batched, the whiskey was just proofed before bottling.
Tasting Notes:
Nose: There's a sense of apple old-fashioned doughnuts on the nose with a cinnamon-maple glaze next to old rye bread crusts with caraway and fennel with a slight whisper of dry dill before a whisper of white pepper and dried chili starts to sneak in.
Palate: Salted apple chips dipped in floral honey drive the palate toward sour mulled wine full of star anise, clove, cardamom, and mace with a dash of molasses and rum-raisin.
Finish: The end leans into the woodiness of the spices with cinnamon bark and allspice berries with the faintest line of sasparilla and black licorice-laced tobacco braided with old wicker canes.
Bottom Line:
Wild Turkey makes great rye whiskey. Their 101 Rye, Rare Breed Rye, and Russell's Reserve versions are all great and accessible whiskeys. This is the pinnacle of that journey. This whiskey is for hardcore fans of the brand, sure. But it's also for anyone looking to drink amazingly well-built Kentucky rye with that great balance of orchard vibes, dark sweetness, and woody winter spice accented with enough funkiness to really keep you on your toes.
Rare Character Single Barrel Series Straight Rye Whiskey Finished in Amburana Casks
ABV: 52.5%
Average Price: $129
The Whiskey:
This is a niche whiskey company started by whiskey legend Andrew Shapira (if you know, you know) with partners Peter Nevenglosky and Pablo Moix. The whiskey is a single barrel of whiskey that was hidden away as an "experimental" cask until Shapira's team rescued it and gave it to the world. The experiment in this case was aging classic rye in Brazilian Amburana casks to see how a non-oak wood finish would work with rye whiskey.
Tasting Notes:
Nose: There's a soft and fatty nuttiness from the wood on the nose that's part Brazil nut and part macadamia nut with a rich and sharp woody spiciness that's full of dry ginger, big strips of cinnamon bark, and handfuls of clove and allspice berries next to soft creamed vanilla and almond paste cut with orange oils and dark cacao waxiness.
Palate: The palate pops with that woody spice and barky florals with a touch of tart red berry, burnt orange, and dry wild sage next to white chocolate and this sense of a hippy den full of incense, oils, and old throw rugs.
Finish: The end amps up the woody spice towards a sharp cinnamon bark and dry star anise with a touch of cream soda and old straw bales before a nutty spiced pipe tobacco arrives with a fleeting sense of fruit boiled down to a thick syrup.
Bottom Line:
This is instantly a great and unique whiskey from the jump. There's really nothing quite like it on the scene right now. That makes this a must-have for the whiskey searchers out there looking for the next big thing.
Blackwood Toasted Rye Whiskey Batch #1 Barrel Strength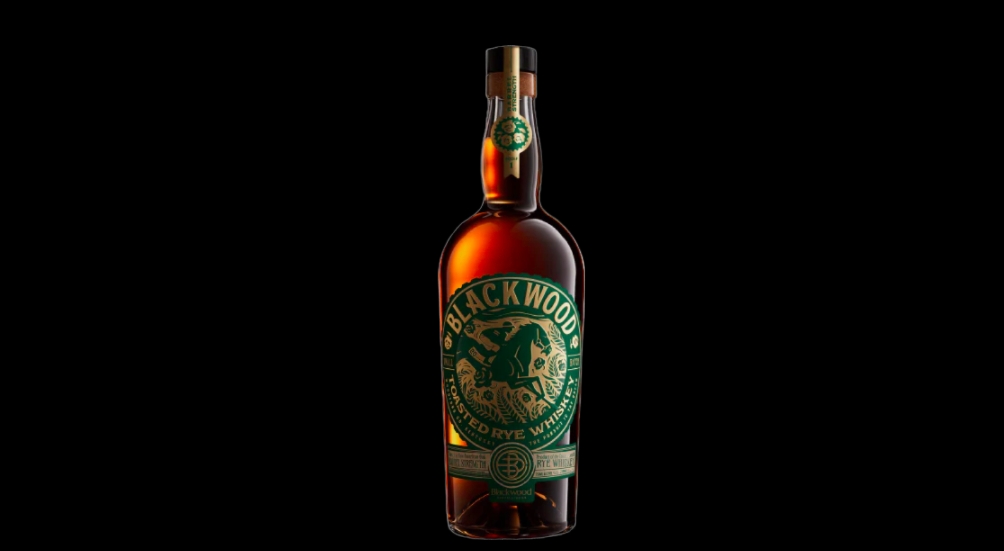 ABV: 58.2%
Average Price: $150
The Whiskey:
This rye is sourced from expertly picked barrels for a very small batch offering. The mash is a classic 95/5 rye/malted barley bill. The barrels are close to seven years old before a handful come together to create this barrel-strength bottling of only 620 bottles.
Tasting Notes:
Nose: The nose is a straight-up classic with a sense of cherry and cinnamon tied to fresh and chewy tobacco with a sense of old cedar bark braided with dry sweetgrass and smudging sage with a light sense of pear candy and cream soda.
Palate: The taste leans into spiced cherry tobacco and stewed pear with a hint of marmalade and peach cobbler next to a hint of black-tea-soaked dates, salted whiskey-laced toffee, and clotted cream before a red chili pepper spiciness kicks in with a sense of cinnamon and cherry bark.
Finish: The woodies of the orchard fruit and spice drive the warm finish — but never hot — toward a luxurious and creamy end full of sharp yet sweet tobacco, a whisper of dank resin, and echoes of old fruit orchards.
Bottom Line:
This is among the top whiskeys of 2023 already. It's a perfectly balanced rye whiskey that just won't quit on the nose and palate. This is the bottle that true rye whiskeys fans are going to hoard this year.
Michter's Single Barrel Kentucky Straight Rye Whiskey 10 Years Old
ABV: 46.4%
Average Price: $325
The Whiskey:
2022's only Michter's 10-Year release was an instant classic. The whiskey is made from a corn-rich rye whiskey mash bill with a good dose of barley in there. The absolute best barrels are chosen — with some up to 15 years old — for this release. Then each of those barrels is individually bottled as-is with a hint of proofing water.
Tasting Notes:
Nose: Rich and lush toffee combines with soft marzipan on the nose as a dash of freshly cracked black pepper lead to cinnamon-laced apple cider and cherry-soaked cedar bark.
Palate: The palate is part Red Hot and part zesty orange marmalade with creamy vanilla pudding, sweet and spicy dried chili peppers with a hint of smoke and woodiness, and this fleeting whisper of celery salt.
Finish: The end dries out the almond with a vanilla cream tobacco, soft and sweet cedar, and dark chocolate orange vibe all balanced to damn near perfection.
Bottom Line:
This is the most classic Kentucky rye on the list. It's the ultimate expression of how fruity and dark Kentucky sweetness can balance with sharp spice, deep woodiness, and soft nuttiness. This is the closest to "perfect" of any whiskey on this list. Plus, it makes the best Manhattan you'll ever sip.