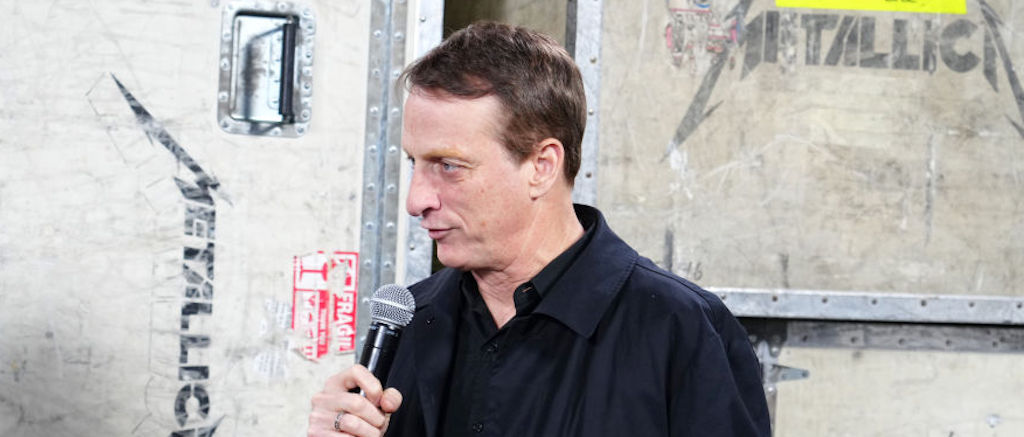 Ahead of the late rocker Kurt Cobain's birthday taking place this Monday (Feb 20), pro-skateboarder Tony Hawk took to Instagram to reveal that he purchased the musician's decked-out Iron Maiden-themed skateboard in an auction last year.
The artwork was originally done by Cobain himself, according to Rolling Stone, on a model by skateboarder Jeff Phillips, who tragically passed away three months before Cobain. It features Iron Maiden's classic logo with an image of their skeleton creature carrying an ax.
Because of this, Hawk revealed that he has something planned — tied to Cobain's skateboard — to benefit those struggling with mental health. While his message was still a little secretive, he did note that he'd be sharing more next week.
"Two icons that had immense influence on their respective fields, both of whom passed away tragically and much too young," Hawk wrote. "I even tracked down the original owner to understand its provenance. With the incomparable help of @dupedupe, we are hoping to make something good of this acquisition by raising awareness for emotional health, and to help provide resources for those who are struggling mentally. More to come on February 20 (Kurt's birthday)."
Fans of Hawk, Cobain, and even Iron Maiden are very interested in being along for the ride in the comments section.
"That is insanely cool," one wrote.
"Ask your friends who are really nice and always seem to be happy how they are and how they are feeling," another added.
For now, check out the photos of Kurt Cobain's original skateboard above.