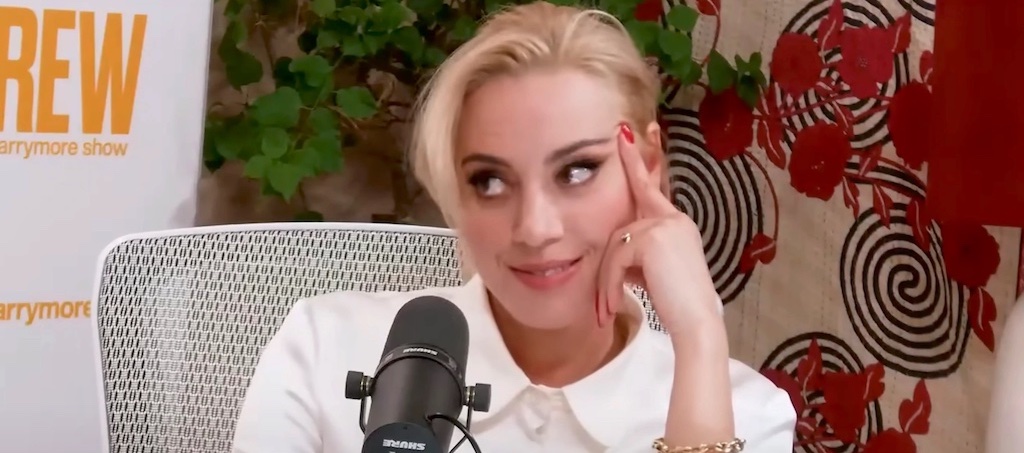 Right now Aubrey Plaza may be Delaware's most famous native. She's not as famous as Joe Biden, but he's no native: He was born in Scranton, Pennsylvania before the family relocated, in his childhood, to the Blue Hen State. Delaware's not very large, and in a new New Yorker profile (in a bit teased out by Entertainment Weekly), the Parks and Rec and White Lotus alum says their paths have crossed "many times." The first time, however, didn't go so well.
Plaza said she first met the future 46th president when she was 16, in high school at what she called the "Joe Biden youth-leadership conference." Plaza says as a high schooler she was "very Tracy-Flick-in-Election-style aggressive," and she wound up being the lone student chosen to represent her school at "an entire day's worth of Joe Biden-themed events." (Note: This was probably in 2000 or 2001, when Biden was but a senator.)
There, Plaza found herself and other ambitious students "shuttled" from room to room, building up to the big show: an auditorium address from Biden himself. Plaza didn't seem to enjoy the whole affair:
I was really angry about the conference—and, in fact, I had a stare-down with Joe Biden from the audience, because he asked how it went, and I raised my hand immediately, and I was, like, "It's bulls*it. This conference sucks. You didn't let us talk. This was supposed to be about the students." I was always trying to rabble-rouse at that point. And he did not like it. I remember his face got really red. He used to get really fiery when he would make speeches. It was crazy.
Mind you, Plaza admits in the piece that she has a "terrible memory," and that this anecdote "could all be a lie, actually," either in part or whole. Still, it's not far-fetched to imagine the future April Ludgate enraging one of the nicest people in federal government. As they say, print the legend!
The happy ending to this story is that they two got on better in future meet-ups, including when he appeared on an episode of Parks and Recreation. He even briefly crashed her recent SNL hosting stint, albeit virtually. So all's good with the most famous Delawarians.
(Via The New Yorker and EW)