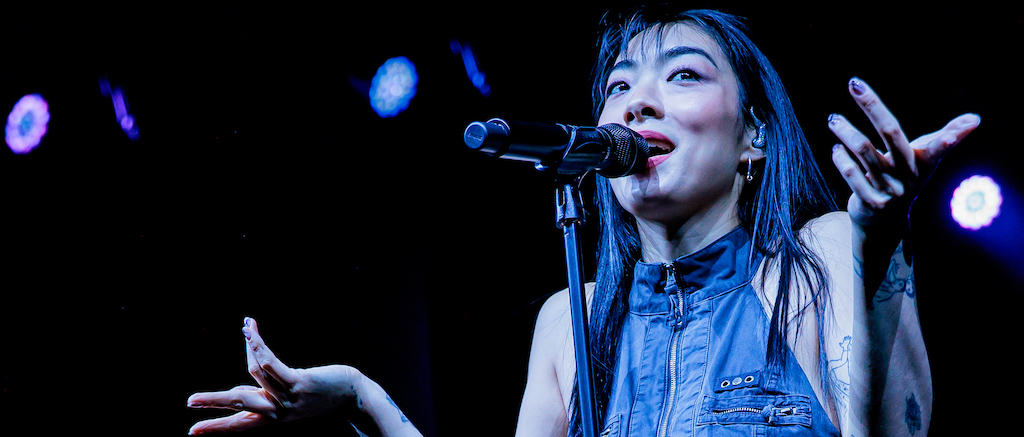 Rina Sawayama's Hold The Girl Tour hit Europe this month. She's touring in support of her sophomore album by the same name, which Uproxx called a "deeply introspective record, repacking therapeutic breakthroughs about healing her inner child and re-parenting herself with the type of grace her own parents weren't allowed."
M3GAN is far from a parental guide, but Sawayama is repurposing something from the January thriller: M3GAN's viral dance routine that first took off around the first trailer in October.
According to one fan, Sawayama has used her "XS" chorus to bust out fun, attitudinal choreography. In Brussels on Valentine's Day, she rolled her eyes. The following day in Paris, she did NewJeans' "OMG" choreo. And on Saturday, February 18, Sawayama treated her fans in Milan to M3GAN's dance.
See them all below:
rina sawayama doing different things/choreos during the second chorus of xs on tour – a very important thread

— margaux saw rina ♡ (@LUC1DNIGHTM4RE) February 20, 2023
M3GAN is associated with dancing outside of her own creepy moves because of the eight dancers dressed as M3GAN ruining Taylor Swift's "It's Nice To Have A Friend" for everyone at the film's December premiere in Hollywood:
Imagine what dance routine will permeate once the M3GAN sequel, currently billed at M3GAN 2.0, arrives in 2025.
In the more immediate future, Sawayama is set to hit Utrecht in The Netherlands on Tuesday, February 21, Warsaw, Poland on Thursday, February 23 and Berlin on Friday, February 24. See all of her remaining European dates below.