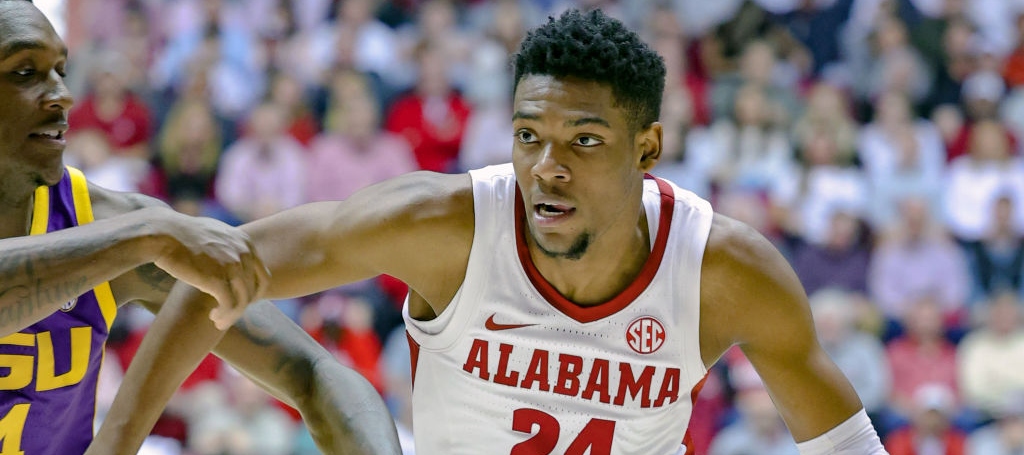 On January 15, Jamea Jonae Harris was shot and killed in her car in Tuscaloosa, Alabama, with two men being arrested and charged with capital murder: Michael Davis and Darius Miles. Miles was a member of the Alabama basketball team and was immediately dropped from the squad after his arrest, but according to police testimony in Tuesday's hearing, he was not the only member of the team at the scene of the shooting.
Police claimed in their testimony that Miles texted star freshman Brandon Miller to bring the gun that was ultimately used in the shooting, and that Miller's windshield was struck by two bullets — another player, Jaden Bradley, was also at the scene as well. [via AL.com]
Miles contacted Miller and asked him to bring his gun to where they were, according to police.

When Miller got to the scene, Miles told Davis, "The heat is in the hat." Det. Branden Culpepper said that meant a gun was present. Miles added, "There's one in the head." That, Culpepper said, meant a round was in the chamber.
Miller was not charged with a crime, and when asked why, Tuscaloosa chief deputy D.A. Paula Whitley told AL.com, "That's not a question I can answer. There's nothing we could charge him with."
Alabama has apparently been aware of this development for some time, as head coach Nate Oats told reporters on Tuesday when asked about Miller's standing with the team following the testimony from police. [via AL.com]
"We've known the situation since [it happened]," Oats said. "We've been fully cooperating with law enforcement the entire time. The whole situation is sad. The team closed practice with a prayer for the situation today, knowing that we had this trial today. We think of Jamea and her family, Kaine. Really think about her son, Kaine, that was left behind. So it's sad.

"We knew about that. Can't control everything anybody does outside of practice. Nobody knew that was going to happen. College kids are out, Brandon hasn't been in any type of trouble nor is he in any type of trouble in this case. Wrong spot at the wrong time."
Miller, who is averaging 18.7 points and eight rebounds per game to lead the top-ranked Tide in both categories, is a projected high Lottery pick in the upcoming NBA Draft, but teams will undoubtedly have plenty of questions regarding his role in the tragic January shooting and whether Oats' "wrong place at the wrong time" commentary adequately explains his presence at the scene.