Grammy-nominated writer, producer, and DJ Jayda G may have grabbed music lovers' attention thanks to a few high-profile dance remixes, including one of Taylor Swift's chart-topping single "Anti-Hero." Still, once you dive into her solo work, it is sure to keep you locked in. The Canadian but now-London-based musician's forthcoming album, Guy, draws on her House music roots with a flare of disco, R&B, and soul music.
The album was named after her late father, William Richard Guy, who inspired the project.
"I wanted the album to be a blend of storytelling about the African American experience, death, grief, and understanding," Jayda explained in a statement. She went on to add, "It's about my dad and his story, and naturally, in part my story, too, but it's also about so many people who wanted more for themselves and went on a search to find that. This album is just so much for people who have been oppressed and who have not had easy lives."
Learn more about the album, co-produced with Jack Peñate, below.
Release Date
Guy will arrive 6/9 via Ninja Tune. You can pre-save it here.
Tracklist
"Intro"
"Blue Lights"
"Heads Or Tails"
"Scars"
"Interlude: I Got Tired Of Running"
"Lonely Back In O"
"Your Thoughts"
"Interlude: It Was Beautiful"
"Meant To Be"
"Circle Back Around"
"When She Dance"
"Sapphires Of Gold"
"15 Foot"
Features
The album's official tracklist doesn't include any featured guest vocalist, but the project is being co-produced by Jack Peñate and will feature musical contributions from Lisa-Kaindé Diaz (of Ibeyi), Ed Thomas, and more.
Artwork
You can see the artwork (photographed by Farah Nosh) for Guy below.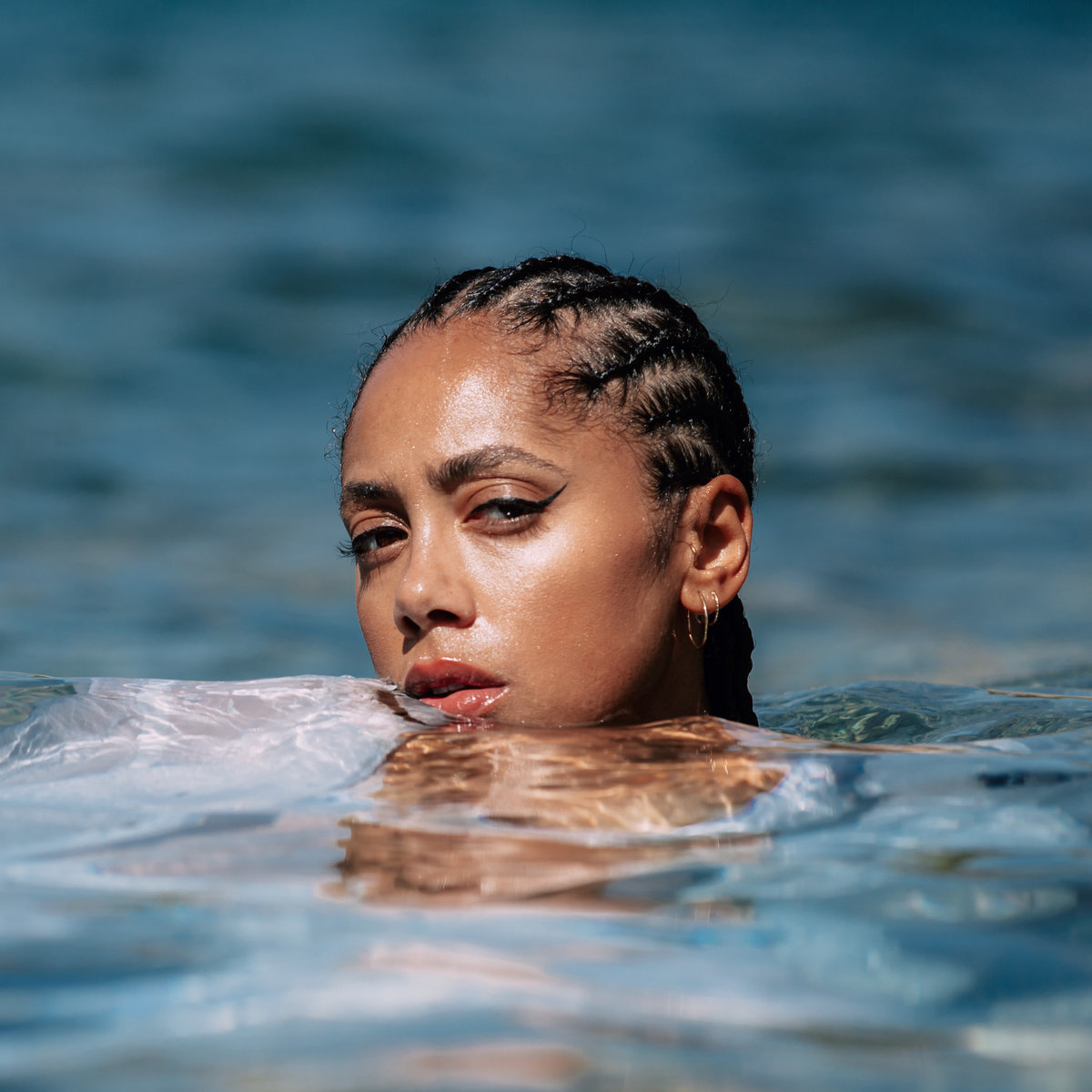 Singles
So far, Jayda G has only released one single from the album titled, "Circle Back Around."
Tour Dates
Jayda G hasn't announced a formal tour to support the album. However, she does have several international shows already lined up. You can see the full list below.
02/25 — Paris, France @ Badaboum
03/10 — London, UK @ Printworks London
03/11 — Leeds, UK @ Headrow House
03/17 — Bognor Regis, UK @ Southport Weekender
04/07 — Amsterdam, Netherlands @ DGTL Amsterdam
04/08 — Edinburgh, UK @ Terminal V
04/10 — Mayrhofen, Austria @ Snowbombing
06/01 — Barcelona, Spain @ Primavera Sound Festival
06/08 — Arganda del Rey, Spain @ Primavera Pack
06/08 — Arganda del Rey, Spain @ Primavera Sound Festival