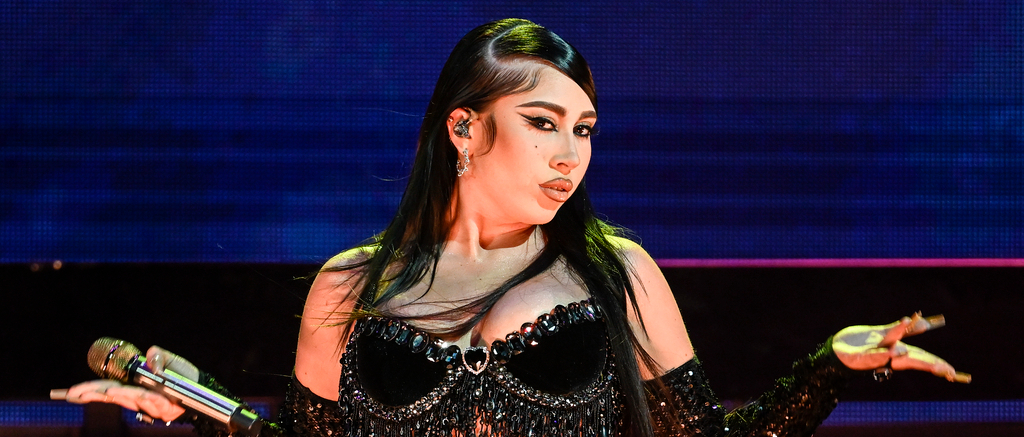 Kali Uchis is in full album rollout mode. As the singer prepares for the release of her upcoming album, Red Moon In Venus, next month Kali Uchis isn't holding anything back. Having already released the lead single from the project "I Wish You Roses" a month ago, Kali took to Instagram to share that a second single will be dropping this Friday, February 24.
With the caption, "Moonlight this Friday, from my third album," the musician shared a lipstick-stained lyric card along with a images of herself. On the lyric card are three stanzas. The first stanza reads, "Forget the small talk / The surface level ain't much that I cafe for / Putting on my lipgloss / I saw you stare from my peripheral / Yea baby it's been a helluva day / But I know a place we can escape / Find out how it feels to let go of everything / Be free / To truly know peace."
True to the, "Love is the message," nexus of the album Kali expressed, based on the lyrics shared the upcoming song titled "Moonlight," will fix perfectly amongst the rest of the album's tracklist.
Fans will surely eat the track up when Kali Uchis and RAYE hits the road for the Red Moon In Venus Tour beginning in April.
Red Moon In Venus is out 3/3 via Geffen. Pre-save it here.