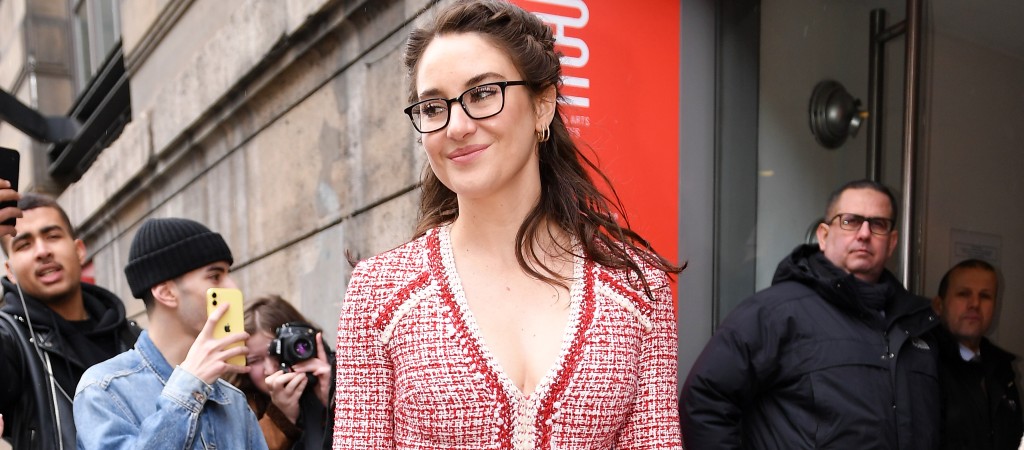 About a year ago, Divergent actress Shailene Woodley and Packers QB Aaron Rodgers called it quits, which actually didn't arrive as a shock despite how she had recently paid tribute to his allegedly above-average anatomy while he went off on a rail with his anti-vaxxing rants. It's quite something to send such praise while your dude is diving into conspiracy-theory land, but the relationship eventually did not survive whatever turmoil was happening behind the scenes.
Not too long after the public breakup announcement, Rodgers posted a cryptic social media note to apparently thank Shailene and express his love, but the split stuck. These days, he's hanging in a "Hobbit" hole to gain clarity on other matters, and Shailene has been preparing for the premiere of her Starz (and former Showtime) series, Three Women. While promoting this show, Woodley made cryptic remarks (while not naming Rodgers) about a very bad relationship-related time in her life. Here's what she admitted:
"It was hard to film because I was going through the darkest, hardest time in my life; it was winter in New York, and my personal life was sh*tty, so it felt like a big pain bubble for eight months," recalls Woodley, who was widely reported to have split from her former fiancé, NFL player Aaron Rodgers, early last year. "I was so grateful that at least I could go to work and cry and process my emotions through my character."
The show's based upon Lisa Tadeo's book of the same name, and the story revolves around stories about bad relationships as told through three female characters, including a housewife played by Betty Gilpin (who will soon play the polar opposite of this character in a Damon Lindelof series), and it overall sounds like Shailene did have a rough time of things. Hopefully, she's finding some peace and nap time lately, and also hopefully, not a "Hobbit" hole.
(Via Net A Porter)